We use affiliate links. If you buy something through the links on this page, we may earn a commission at no cost to you. Learn more.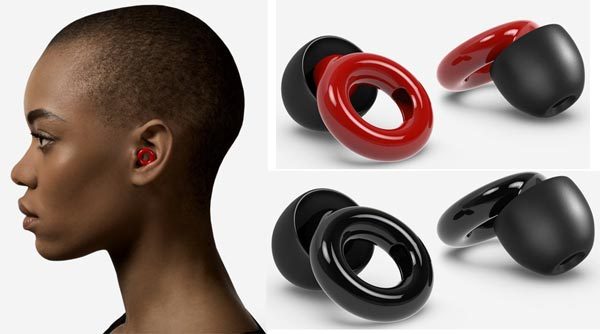 Back in the day, I saw some pretty good concerts.  I saw concerts by Yes, Queen, and Rush, among others.  I loved the concerts, but I suffered from ringing ears and muffled hearing for days afterwards.  I wish I had earplugs like these Loop high-fidelity earplugs to protect my ears back then.
The Loop earplugs have a circular shape with a small opening where sound enters the acoustic channel and passes through an acoustic filter.  The filter reduces the sound level by 20 decibels, but the design insures that the music and speech still sound clear.
Loop includes two types of ear tips for a good, comfortable fit.  There's a pair of memory foam tips and two sets of silicone ear tips so you can find your best fit.    And unlike those old yellow foam earplugs back in the day, Loop earplugs look like you're wearing ear ornaments or jewelry.  They are available in matte black, shiny black, gold, red, white, silver, rose gold, and blue.
Loop High Fidelity Earplugs are $29.95, with free shipping and returns, from the Loop website.