We use affiliate links. If you buy something through the links on this page, we may earn a commission at no cost to you. Learn more.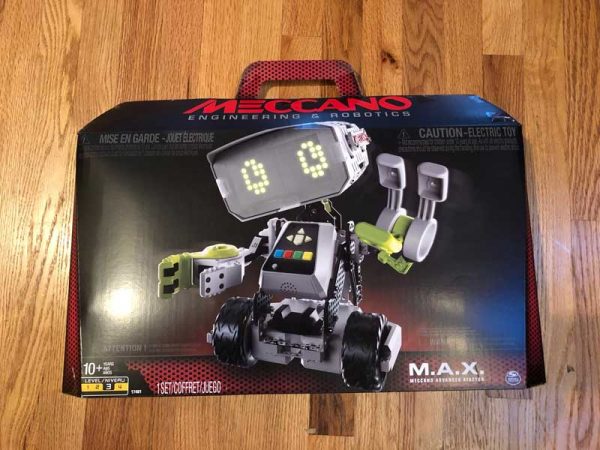 I have two young sons, 7 and 5, who are obsessed with building.  Legos, old sets of Lincoln Logs, boxes, whatever.  They are constantly building and creating things.  Recently my 7 year old started getting into robots so when I saw the Meccano M.A.X. robot erector set I knew it would be a hit.  I was correct.
What is it?
Well, the product name and title of this review pretty much says it all.  MAX is an artificial intelligence robot erector set.  There is a 66 step instruction guide to assemble MAX and there are a lot of parts, motors, bolts, nuts, etc. everything you would expect in an erector set.  What makes MAX different is that once assembled, it is a fully interactive toy for your kids.  Or for you if you end up not wanting to share it with the kids, or for those of you who just love building things and robots, no judgment here, this thing is pretty cool!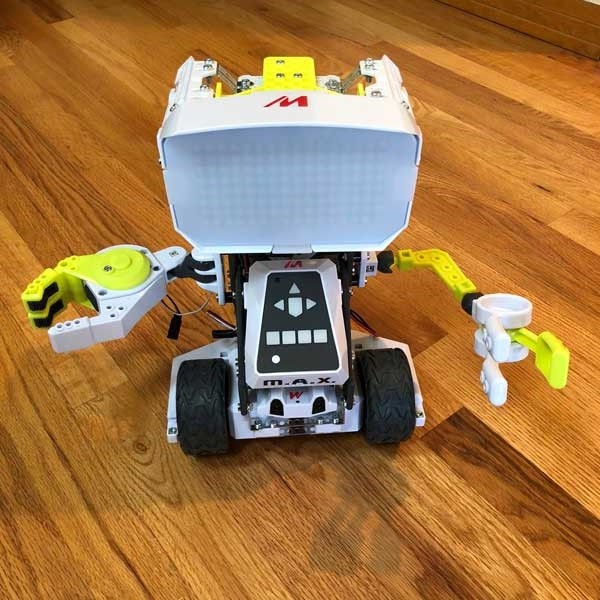 Hardware specs
12″ tall when assembled
332 parts
2 hand tools
1 AC/DC wall mount charger (10.4W)
1 rechargeable Ni-MH 1800mAh battery
Recommended for kids 10+ (like I said mine are 7 and 5 so they needed my help but it was a great project for us)
What's in the box?
332 pieces, 2 hand tools (all you need to assemble), instructions, stickers for decorating MAX and a wall charge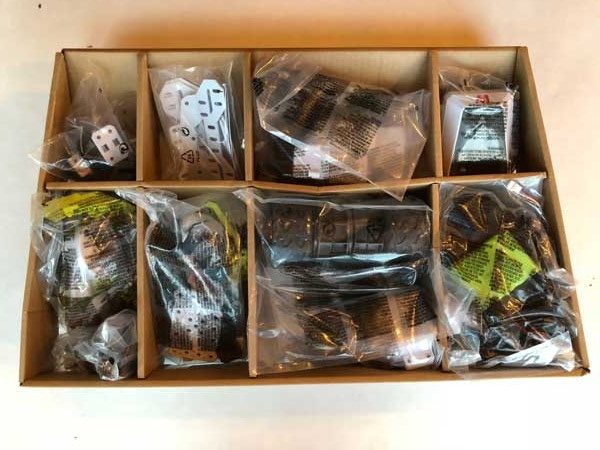 Design and features
The build process is like most any other erector set or similar project.  The pieces are dense plastic so I don't worry about it breaking after a week of play like other products.  The instructions are actually very well thought out and easy to follow, which is a great thing when you are looking at a pile of 332 pieces!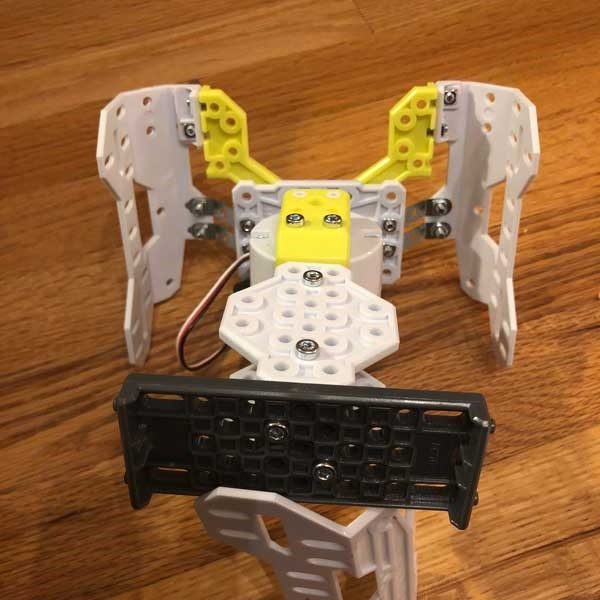 Never miss one of our posts again. Sent MON, WED, and FRI with the latest gadget reviews and news!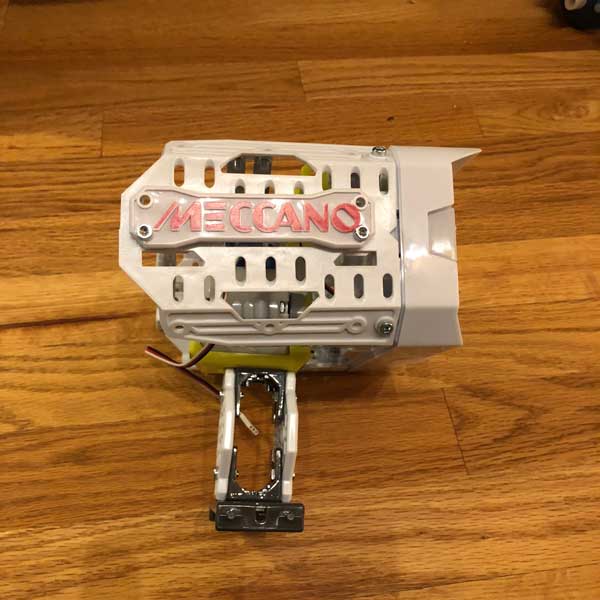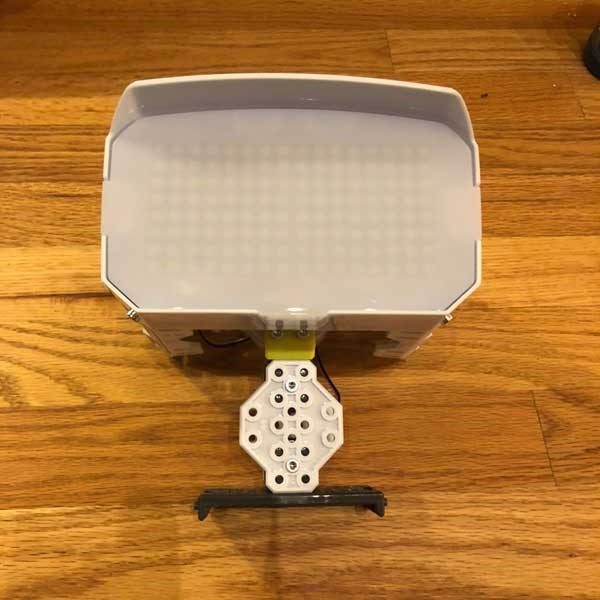 Once assembled you have to download MAX's brain software onto the brain module.  Then MAX comes to life.  Once your child (or you) brings MAX to life he starts asking you questions to learn about you.  This process takes about 10 minutes.  After that, MAX begins to learn.  It has commands that are in the instruction book that allow you to interact with him, some of which are unlocked after a period of time of interacting with it.  It has built-in infrared sensors to help it avoid obstacles when it is moving around.  You can ask MAX questions, ask it to deliver something using its gripping hands, ask it to tell you something interesting and a number of other things that my kids have just loved.
MAX is a great project to challenge young minds interested in S.T.E.M subjects and a great introduction to engineering and robotics projects.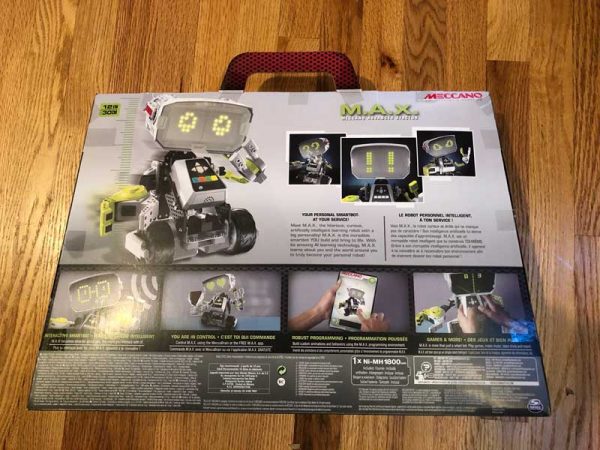 What I like
Great project to work on with my kids
A toy that learns as you play with it
The sense of accomplishment my children (and I) got when MAX was built
Very reasonable price (on Amazon for $119.99 with a MSRP of $149.99)
What needs to be improved
I am not sure why you have to download the brain software after receiving it rather than it coming preloaded with it.  That was a little annoying but not an issue, just delayed play time a little after building it while I installed software.  Maybe Meccano is making changes to the A.I. software so when you download it you are getting the latest version, but I don't know.
Other than that, I don't have any complaints.  We really enjoyed the build process and the fun playing with MAX and watching it learn.
Final thoughts
As with any erector set, building it is part of if not most of the fun.  In the case of MAX, building it was a blast to work with my kids on but seeing MAX learn and its abilities grow has been really fun in the time we have had with it.  I work a lot so I am always looking for fun projects to work on with my kids so we can spend some quality time together.  When that quality time also engages their minds and imaginations and nurtures their interest in building, robotics, and science, well that's a home run for me.
I definitely can recommend this product for kids of any age who this product fits their interest but would definitely recommend sticking with the 10+ age recommendation if they will be working on it alone.  With adult supervision, it can be fun for kids of all ages but you may have to take a lot of breaks because 332 pieces is a lot for one sitting with a 7 and 5 year old!
Price: $119.99
Where to buy: Amazon
Source: The sample of this product was provided by Meccano.