We use affiliate links. If you buy something through the links on this page, we may earn a commission at no cost to you. Learn more.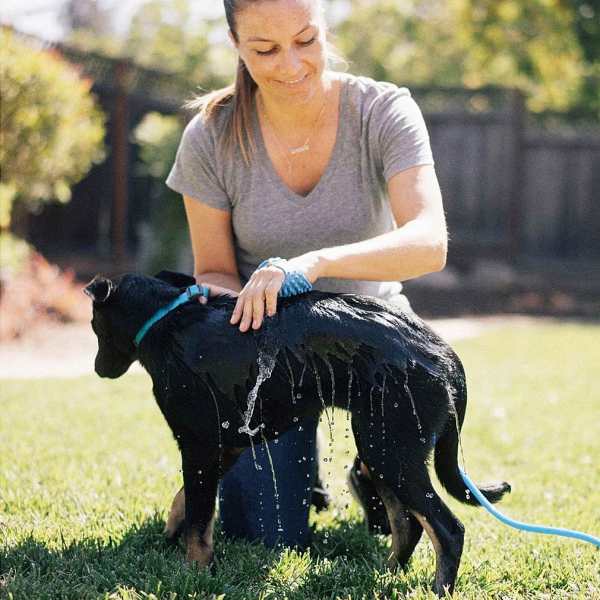 If you're a dog owner, one thing you probably dread is giving your furry friend a bath. Whether using the cup method in the bathtub or using the high-pressure garden hose outside it's never an easy task and unless your dog loves water (mine does not) it's not usually fun for them either. Aquapaw to the rescue.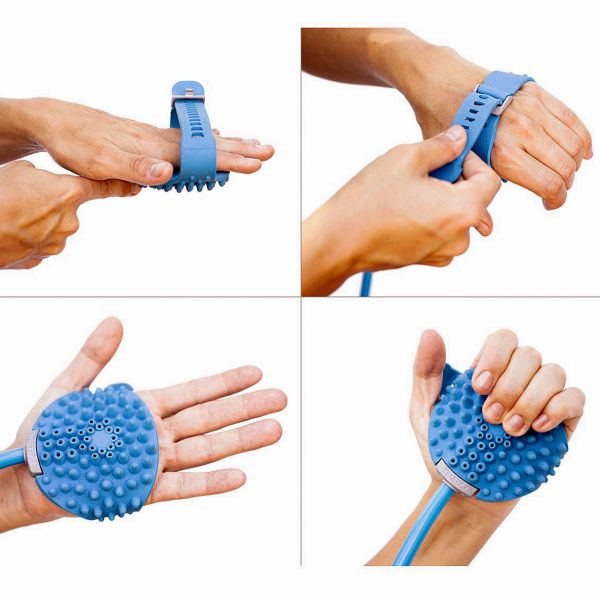 Aquapaw is a wearable sprayer slash scrubber that you can turn on or off just by making a fist, giving you a free hand to better control your dog while the other does the scrubbing and rinsing. It has little rubber scrubbers that are soothing to your dog and the spraying power is more gentle than that of a typical garden hose yet more effective than a cup bath. Because you wear it on one hand like a glove Aquapaw lets you wash your dog in the same way that you would pet them. 
Included quick-release adaptors let you easily attach Aquapaw's flexible 8′ hose to either a shower head or garden hose, so, you can bath your dog indoors or out.
The Aquapaw pet bathing tool is $24.95 and available at The Grommet.