We use affiliate links. If you buy something through the links on this page, we may earn a commission at no cost to you. Learn more.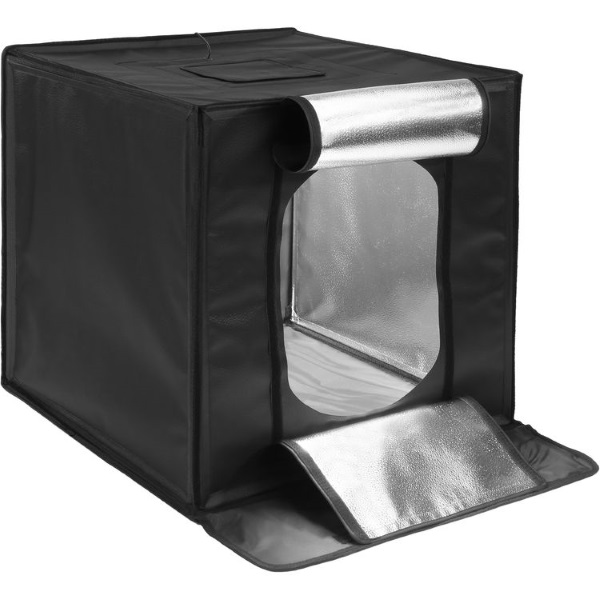 One of the most technical challenges that photographers and filmmakers face, is the perfect lighting for their scenes. This is especially the case when there are environmental effects that are uncontrollable.
In the world of studio photography, where lighting can be controlled, the challenge of perfect, even, and flattering lighting still exists. While uneven light and shadows are sometimes useful for portrait photography to create interest and different looks, they are not much help when shooting product photography or even controlled object photography where even and "full" lighting is desired for the object.
In my pursuit of the perfect lighting for product photography, I have tried numerous lights and flashes, and even a photo box with external LED lamps. One day I decided to take a trip to B&H Photo Video to get a first-hand look at what was available to meet my needs and to possibly get to try them out in the store to help me to decide. Luckily, it was not so busy in that section on the day I visited, and I was able to get personal attention from a sales person, and I got to try multiple photo boxes.
The one that I loved and eventually purchased was the 27" Angler Port-a-Cube LED Light Tent. It checked all the boxes of size, portability, and stunning 5400K daylight from the 150 built-in LED lights. The internal panels are reflective, and it comes with 4 inserts; black, gray, white and chroma green. Since buying this light tent, I have retired all my previous contraptions and setups for product and object photography. This is my "go to" in-studio box and I could not be happier.
If you are in the neighborhood, you can head over to the B&H Photo Video store and check it out. It is available for purchase for a great deal at just $99.95.