We use affiliate links. If you buy something through the links on this page, we may earn a commission at no cost to you. Learn more.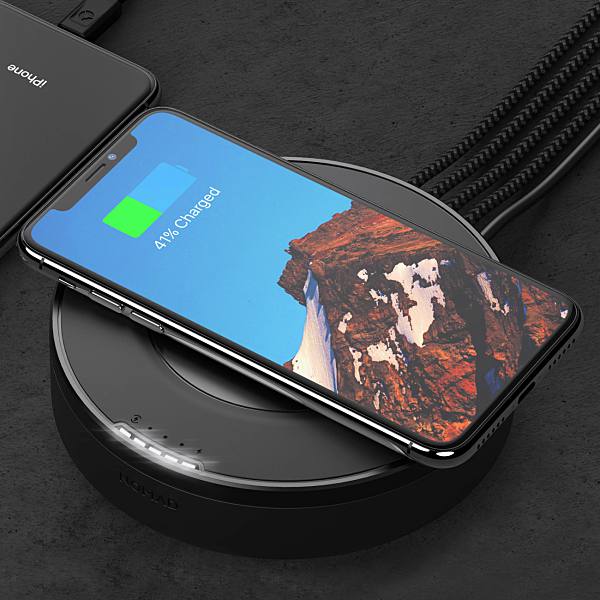 Ever since Apple introduced wireless charging with their new iPhones it seems we've been inundated with a lot of new wireless chargers. Most manufacturers chose to make them as small, light, and flat as possible. Nomad, however, decided to go in the complete opposite direction with their new Wireless Charging Hub. But for good reason. The first thing you notice is that it's quite a bit larger than its competitors. But in this case, larger may indeed be better. Hidden discreetly underneath the 7.5W charging pad are 4 additional USB charging ports. 2 USB 1A outputs, for your Airpods, Apple Watch, bike lights, or other USB charging devices. A  2.1A output, for fast charging another phone or iPad, and a fast-charge supported USB-C 3.0A port. That's 30W of total power so you can wirelessly charge your iPhone 8, 8 plus, X or Android phone and an additional 4 devices at the same time.
Hidden on the backside of the Hub is a cable management system which minimizes the cable clutter on your desk or bedside. For extra stability, Nomad added molded steel bars and a rubber base around the bottom.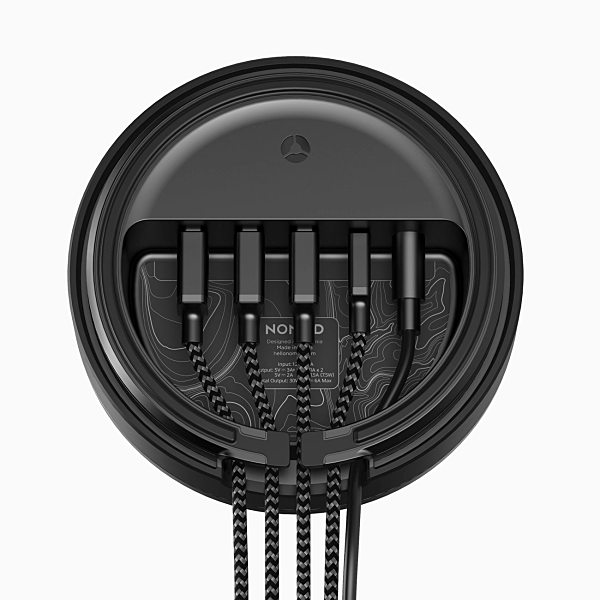 Another nice feature is the LED charging indicator lights. They glow orange when your device is charging, and white once fully charged. But the best thing is the ambient light sensor that dims the light in a dark room. Because annoying lights while sleeping are the worst.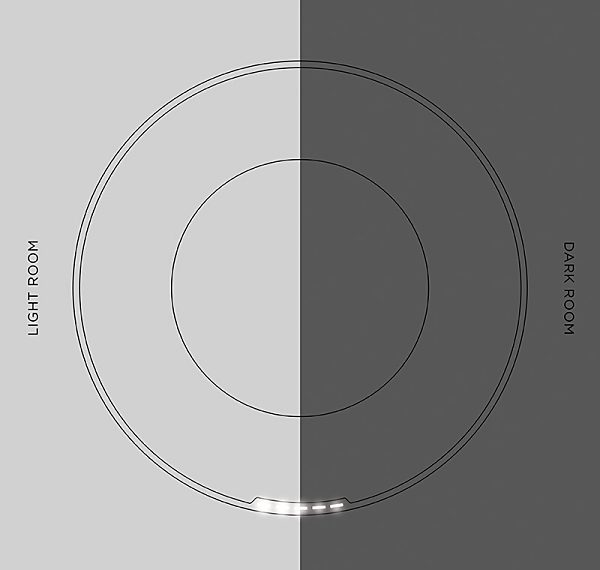 The Nomad Wireless Charging Hub is a little pricey coming in at $79.95. But it might be well worth it if you're looking for a clean and efficient way to charge all your devices. The Hub comes in black and is available on Nomad's website.