We use affiliate links. If you buy something through the links on this page, we may earn a commission at no cost to you. Learn more.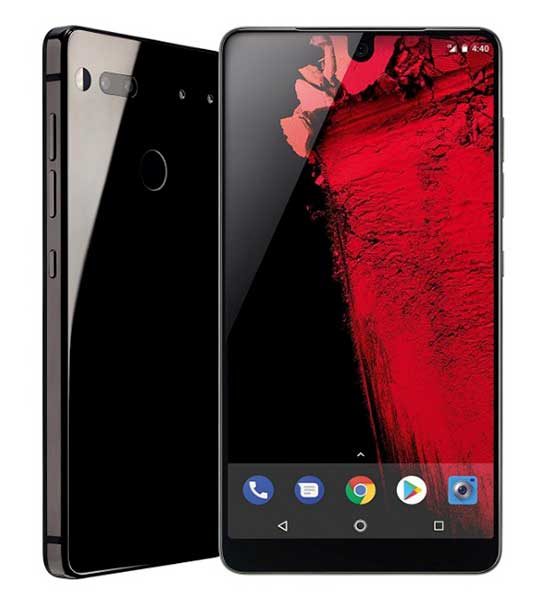 I have been happily using a Pixel 2 XL smartphone that I bought back in October. At least I've been happy with it until recently when I started having issues with Bluetooth connectivity. At first, I thought the issue was with the gadgets that I was reviewing and not the phone itself. But when the third product failed to connect via Bluetooth to the Pixel, but worked fine with my Samsung Galaxy Tab S3, I started digging and found some forums where other Pixel 2 XL owners were talking about having Bluetooth problems.
Having issues with Bluetooth makes it tough to review gadgets that require that type of connectivity so I've already been thinking about my next phone. I thought I would probably pick up the new Samsung S9 or S9+ when it comes out next month. But then fellow Gadgeteer Dave Rees texted me this morning to tell me that the Essential Phone was on sale on Amazon for around $400. $434.99 to be precise. That's a pretty good deal for an unlocked 128GB phone that's constructed of titanium, has an edge to edge display, and will work on all the major US carriers (Sprint, AT&T, T-Mobile, Verizon).
The Essential Phone hasn't been on my radar after hearing the complaints about the camera. A great camera is the most important feature that I look at when buying a new phone. I rely on the camera more than I do the telephony features.
Just a couple weeks ago Gadgeteer supreme wizard and man behind the server Rob Tillotson bought himself an Essential and sung its praises to me until he accidentally dropped and shattered the screen. He said he loved it. So in my usual buy now and regret later fashion, I put the phone in my cart and bought it with the snap-on 360 camera. I figure if I hate it, I can return it. Good ole Jeff B won't care will he?
The Essential Phone is due to arrive on Monday. Anyone interested in me doing a review? I asked Rob if he'd be interested in doing a dual review with me after he gets his replacement phone and he said sure, so we might get a two-person perspective.
In the meantime, if you want the same great deal on this unlocked phone, head over to Amazon where it's currently on sale for $434.99.