We use affiliate links. If you buy something through the links on this page, we may earn a commission at no cost to you. Learn more.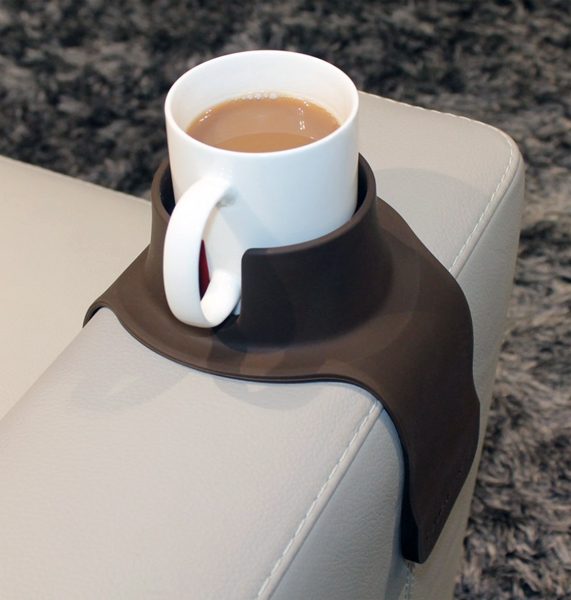 No matter how carefully your furniture is arranged, sometimes you find yourself without a convenient, secure place to put your drink while you read or watch TV.  With the CouchCoaster, you can have a steady, easily reachable place to hold a bottle, cup, or can right on the arm of your sofa or chair – without leaving behind stains or rings.  Made of flexible, weighted, BPA-free silicone, the CoachCoaster has a tacky base to hold it in place over the arm of your sofa or chair. The arm must be at least 5.5″ thick with gently sloping sides; the furniture can be made of leather or fabric.  If the arm won't work, you can open the coaster and lay it along the seat, tuck it between the cushions, or even lay it over the back of the seat.
CouchCoaster holds bottles, glasses, bottles, or cups up to 3.5" in diameter; a slot in the side accommodates cup handles, and an insert gives a tighter fit for smaller bottles and cans.  CouchCoaster was created by Barry Freeder from London, UK, but it's available to us in the USA for $25.00 through Amazon.