We use affiliate links. If you buy something through the links on this page, we may earn a commission at no cost to you. Learn more.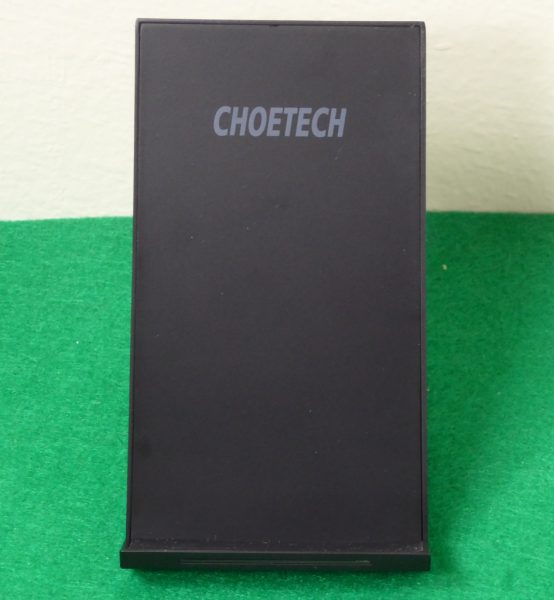 Now that the iPhone 8 and iPhone X are out and shipping more people are becoming interested in Qi charging. I have been using Qi charging for a while on both my iPhone 5 and 6 with a Dog&Bone case that I previously reviewed, I love the convenience. CHOETECH, a maker of cases, stands chargers, other gear and gadgets have sent me one of their new Qi Fast Wireless Charging Stands to review.
Note: Images can be clicked to view a larger size.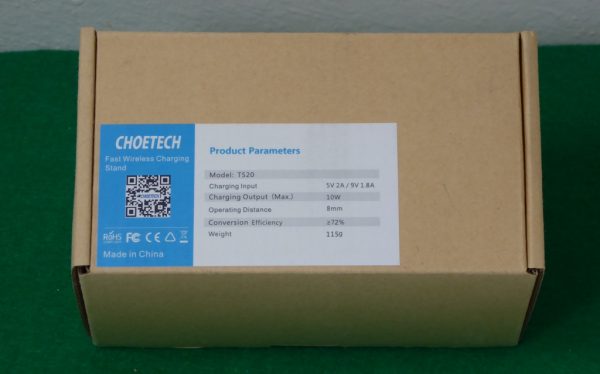 As I mentioned from above, I have an iPhone 6 with a Qi-enabled case, so that is what I will be using to test this charger. I will also note that on the CHOETECH Amazon page the iPhone 8 and X are listed as phones that it will charge in the standard charging mode. I will test this and post my results when our iPhone X arrives. Although I don't usually cut and paste all this type of information from a product website (I usually just post the specs and or features) I believe this information is important for an informed choice.
Wireless Convenience
Bid farewell to tangled wires and messy cables with CHOETECH Fast Wireless Charger. It is compatible with Qi-enabled device or device with a Qi-enabled cover.
Two Charge Modes
(1). Fast Charge Compatible Devices:
– Samsung Galaxy S8/S8 Plus S7/S7 Edge/S6 Edge+/Note 5
(2). Standard Charge Compatible Device:
– Samsung Galaxy S6/S6 Edge
– Nexus 4/Nexus 5/Nexus 6
– Nokia Lumia 920/1020/928, Lumia 950/950 XL
– HTC 8X (not UK version) / HTC Droid DNA / Rzound
Incompatible device:
Moto Droid Turbo/LG V10
Specifications:
Input: 5V/2A; 9V/1.8A (Max.)
Output: 10W (Max.)
Note:
1.The wireless charger needs to plugged into a wall outlet to work. It is a bit incompatible with original adapter that came from S8 or S8 Plus.
2.The Fast Charge feature is only compatible with Galaxy Note5 / S6 edge+,S7 and S7 Edge, S8/S8 Plus models.
3.QC 2.0 Adaptive Fast Charger is required for the fast charge wireless charging feature, please use QC 2.0 original adapter( Except adapter from S8 or S8 Plus) as its power source.
4.The protective case is normally suggested to be removed if it is too thick during charging as it will affect charging or may lead to overheating (OtterBox case must remove).
5.Some devices such as iPhone 7/7 Plus/6/6 Plus, LG G4, Note 4 require an additional wireless charging receiver (Not Included).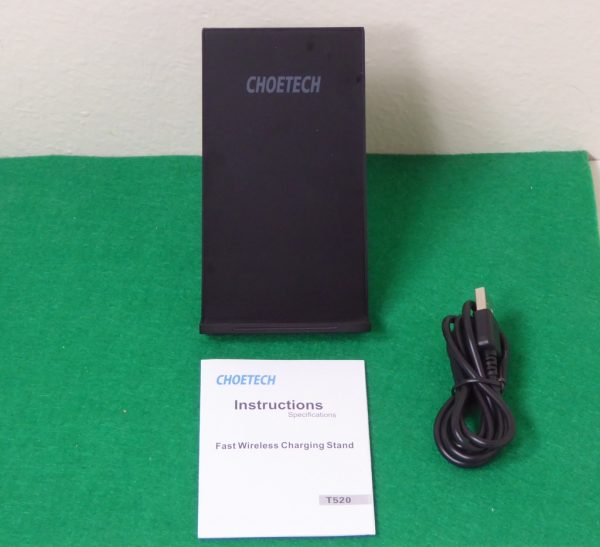 The CHOETECH Fast Wireless Charging Stand comes with the charging stand and a USB to Micro USB cable,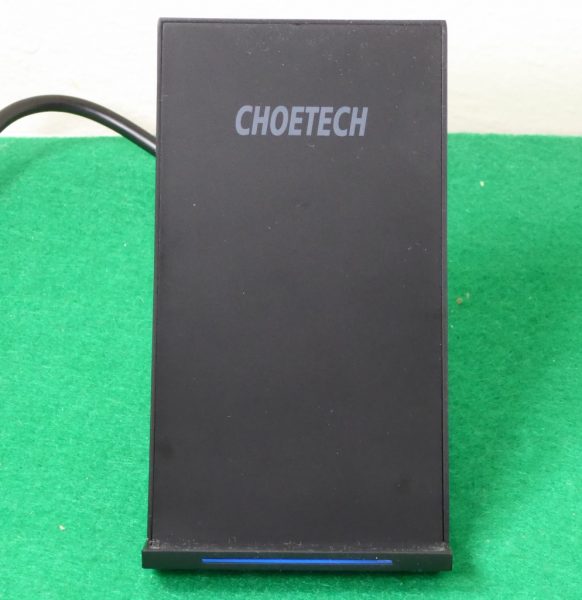 The front of the charging stand has the CHOETECH name, a ledge to rest your phone on and an indicator light to allow you to see if the stand is charging or in standby mode. The indicator light also changes color depending on the charge speed, a green light means you are charging at the standard rate and a blue light lets you know that you are fast charging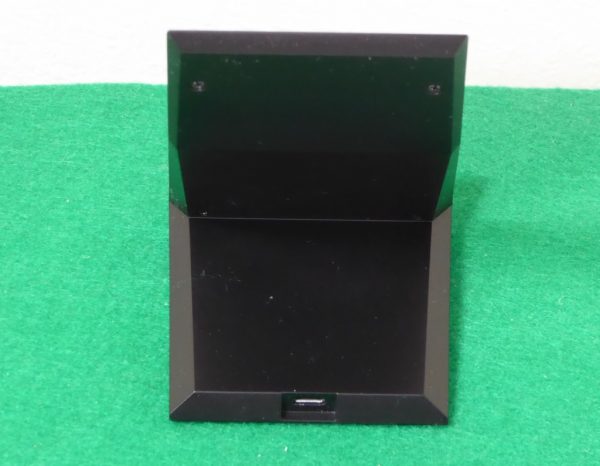 The rear of the CHOETECH Fast Wireless Charging Stand has the Micro USB port at the bottom of the stand.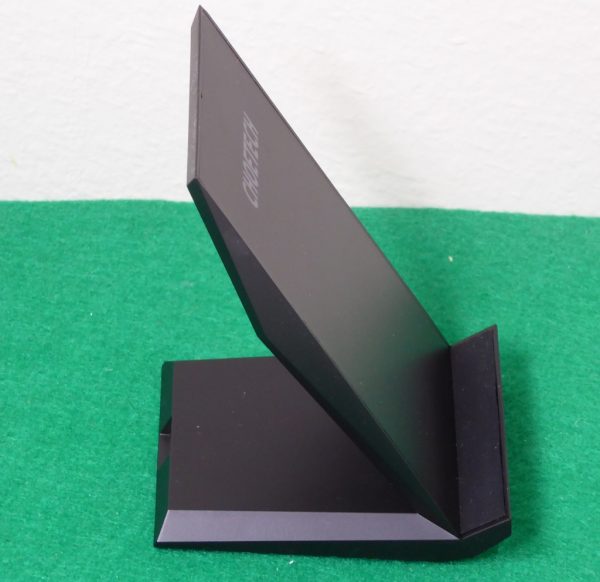 The sides of the stand have a little architectural style to it making it a little more interesting to look at.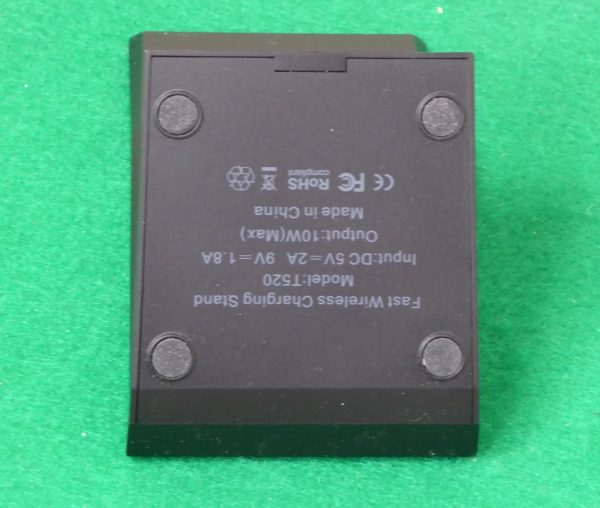 The bottom of the stand has four rubberized foot pads to keep the stand from slipping, the model number and various bits of technical information.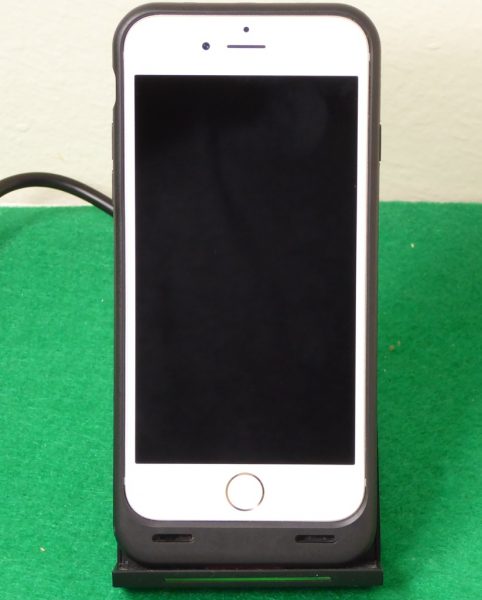 To charge your phone all you need to do is place it on the stand as long as it is Qi capable or you have a Qi-capable cover on your phone the indicator light should change to show you are charging. Notice my phone charges at the regular rate so the light is green.
So, what is my bottom line here? I like the CHOETECH Fast Wireless Charging Stand. The charging stand does exactly what it is designed to do, charge your phone using induction charging (Qi). The CHOETECH Wireless Charging Stand is sturdy to use and attractive to look at. The stand seems solid and has some weight to it. The indicator light is a nice feature letting you know that your phone is charging. Although I did not have a chance to test the fast charging feature (up to 1.4x faster than regular charge) I think this is a nice feature to have. I can only think of two shortcomings of the stand. First, it does not include a power plug or charging block to plug your USB to Micro USB cable into a power outlet. The other issue is that the indicator light does not change to show when your phone is charged, it always stays the same color (in my case green) when your phone is on the stand fully charged or not. Overall, if you are looking for a nice, fairly priced Qi charging stand, I think that the CHOETECH Fast Wireless Charging Stand is well worth a look.
Positives:
Fast Charging capability
Simple but sturdy design
Negatives:
Price: $21.45
Where you can buy one: Amazon
Source: The sample for this review was provided by CHOETECH.