We use affiliate links. If you buy something through the links on this page, we may earn a commission at no cost to you. Learn more.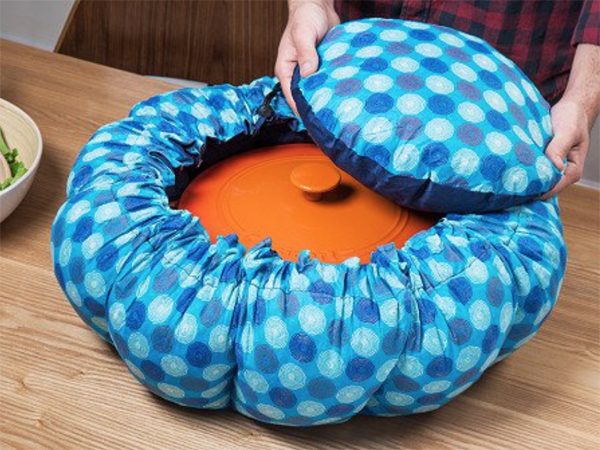 The Wonderbag is a cloth slow cooker that cooks your food using less energy.  You simply bring your soup, stew, or other recipe's  ingredients to a boil on your stovetop, then you transfer the pot to this insulated bag and close it up.  The insulation retains the heat and continues to cook the food.  It's great for use at home or while traveling or picnicking.
The Wonderbag was created by Sarah Collins, a South Africa-based maker.  She wanted to find a method that would free up South African women and children from the time-consuming job of collecting firewood necessary to cook their food.  Less time hunting for wood frees children up for school and gives the women time for work or other family-strengthening efforts.  Less time working over a fire also reduces the negative health and safety risks, too.
When you buy a Wonderbag, you not only save yourself some energy, but you are helping the Wonderbag Foundation act as a "catalyst out of poverty" by giving families in need a safer, quicker, easier method of cooking.
A small Wonderbag is available from The Grommet for $39 right now.  There's also a large Wonderbag for $49, but it's temporarily out of stock at The Grommet.