We use affiliate links. If you buy something through the links on this page, we may earn a commission at no cost to you. Learn more.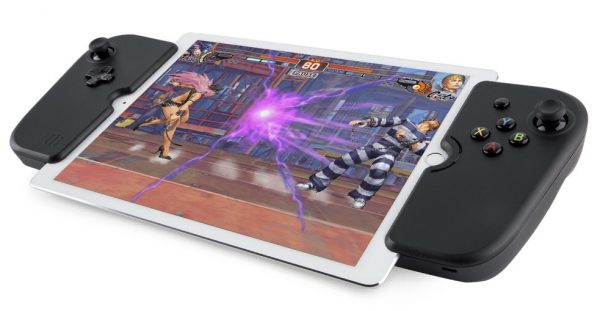 Not content to rest on their laurels, the folks at Gamevice have made new game controllers that work with the Apple iPad Pro 10.5 and 12.9. These new controllers fall in line with the ones that are made for the iPhone 6 through 8 (no information on the X as of yet). If you are not familiar with Gamevice controllers, they are designed to plug into your Lightning port and use your device for power. The Gamevice controller also allows for pass-through charging with a charging port built into the controller.
With mobile devices becoming more powerful and having better screens, gaming on one seems more appealing than ever and the Gamevice controllers for the iPad Pro series seems like it may be a perfect fit.
The Gamevice controllers can be purchased for $99.95 from the Gamevice website and Amazon. They also have controllers for Android products (Galaxy S8/S8+/Note8 and Galaxy S7/S7 edge).