We use affiliate links. If you buy something through the links on this page, we may earn a commission at no cost to you. Learn more.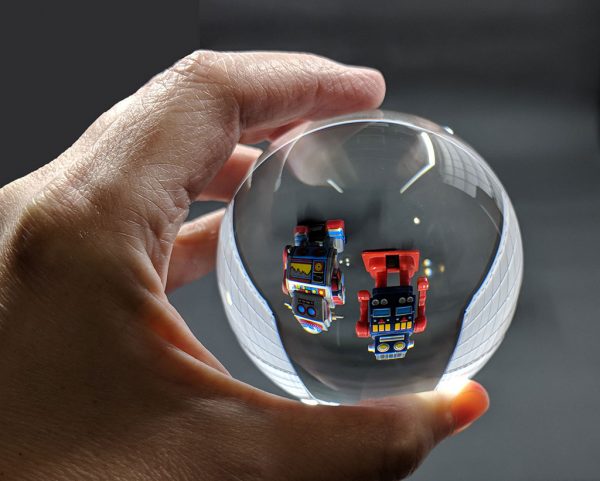 If you've been searching for a way to bring a unique element to your photography, I have an accessory to show you that you can use with any camera and any smartphone. It's the Lensball. It doesn't need an app, doesn't run on batteries and is a simple to use. Let's take a look.
What is it?
The Lensball is a sphere made of brilliantly clear crystal. Lensballs are available in 60mm and 80mm sizes. I was sent the larger 80mm size.
What is in the box?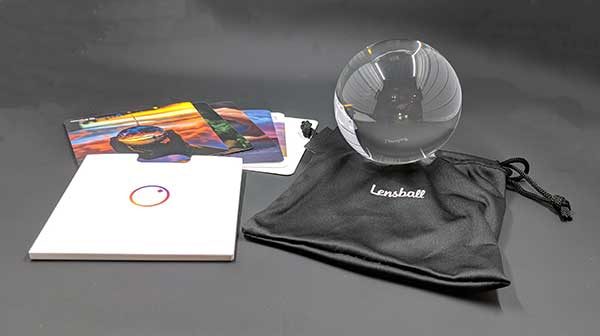 Lensball
Drawstring cloth pouch
Example image cards
Lensball logo sticker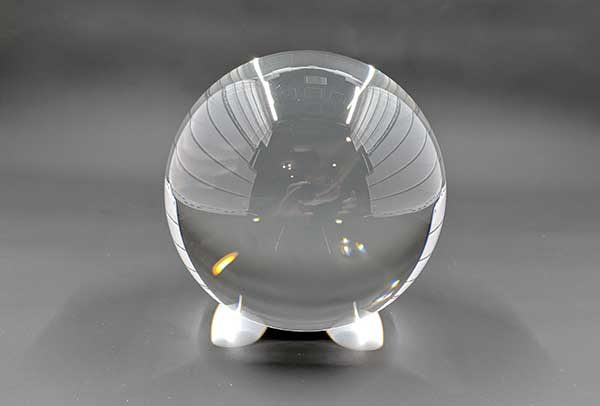 The Lensball is a crystal ball, but not the type of crystal ball that will show you your future. Lensballs are made of K9 crystal which is best described by the Marquis by Waterford site.
K9 is a Chinese Optical Borosilicate Crown Crystal (Optically Clear) with low inclusions and imperfections ideal for use in lenses and prisms, optics and decorative crystal lighting. … Lead crystal is the type that is most commonly used for wine glasses and other decorative ornaments around the home.
So now that we know what it is, why would we want one and what the heck can we do with a single Lensball?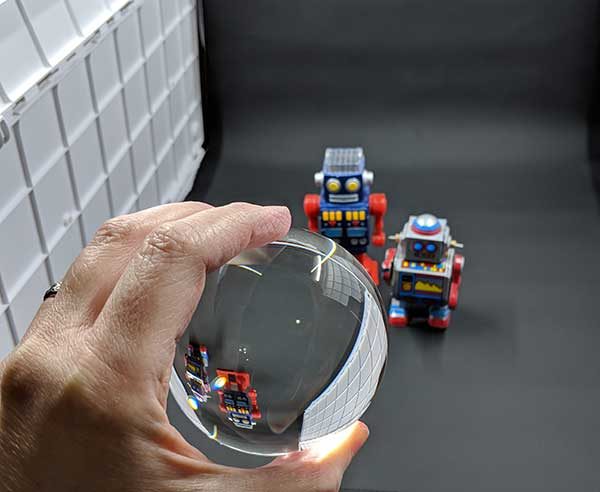 The ball is so perfectly clear that you can shoot pictures through the ball with any camera or any smartphone to create interesting images.
To use it, you just hold up the ball in front of your subject and then shoot through the ball with your camera.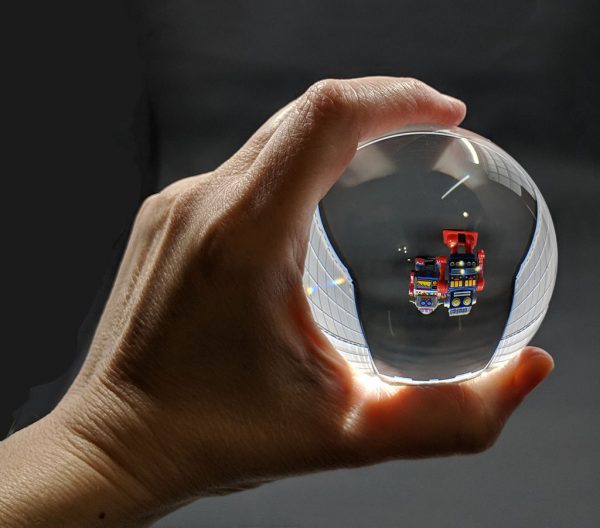 The result is a perfectly clear 180° degree view of the subject. Yes, it's upside down and I realize that my subject matter isn't the most exciting, but imagine taking the Lensball with you to the beach, a forest, a famous monument, etc. The options are endless. You can check out some examples by visiting Lensball on Instagram.
Things to keep in mind when using the Lensball are the fact that this crystal orb is heavy. You'll feel the weight in your hand and your bag. The 60mm Lensball weighs 0.55lb (250g) and the 80mm Lensball weighs 1.45lbs (650g).
Unless you set the Lensball on a surface that prevents it from rolling away, you'll need to hold the ball in one hand while holding a camera in your other hand which can feel a little awkward.
You should also be careful not to leave the Lensball unattended outdoors on a bright sunny day. It can act like a magnifying glass and in the right environment, it's possible that it could accidentally start a fire if the sun shines through it on to dry flammable material. It's best to always put the Lensball back in the included drawstring pouch when you're not using it.
What I like about it
You don't need a manual to figure out how to use it, you don't need to keep a battery charged to use it, and it will work with any camera.
What needs to be improved
Nothing.
Final thoughts
The first time I saw the Lensball, I imagined all the interesting photos that I could capture using it. Now that I've had one, I haven't captured any truly epic pics, but I'm still thinking about where I can take it. If you don't mind a little extra weight in your camera bag, the Lensball is a unique accessory that might just take your ordinary snapshots to the next level.
Source: The sample for this review was provided by Lensball. Please visit their site for more info.