We use affiliate links. If you buy something through the links on this page, we may earn a commission at no cost to you. Learn more.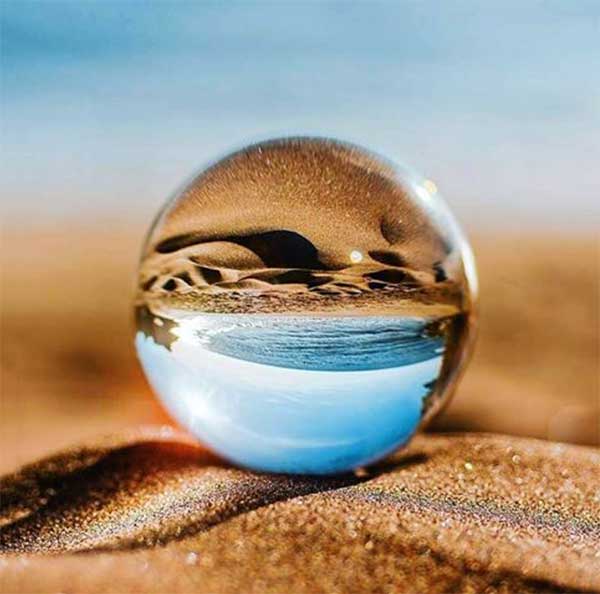 Hey, all of you amateur and not so amateur photographers, iPhoneographers, and photobugs out there. I have something very cool to show you. It's the Lensball and it might just take your everyday photos to the next level.
The Lensball is a photo accessory that doesn't require a special mount for your camera or smartphone and it doesn't require batteries. It is an actual crystal ball that is made of hard scratch resistant K9 crystal which is the same crystal that is often used to make optics like camera lenses.
Lensball makes two sizes. There's the 80mm (3.1in) size which weighs 650 grams (1.4lb), and the smaller 60mm (2.4in) size which weighs 250 grams (.55lb).
The idea is that you shoot through the ball to capture some really interesting images.
Be sure to check the Lensball on Instagram for some examples of the types of images that you can capture while using this unique accessory.
You can buy the 80mm version of the Lensball for $34.95 and the smaller 60mm version is $24.95. Visit Lensball.com for more info. You can find similar crystal balls on Amazon that cost less, but they don't all say that they are made of the K9 crystal and some comments mention that they arrive scratched or with flaws.