We use affiliate links. If you buy something through the links on this page, we may earn a commission at no cost to you. Learn more.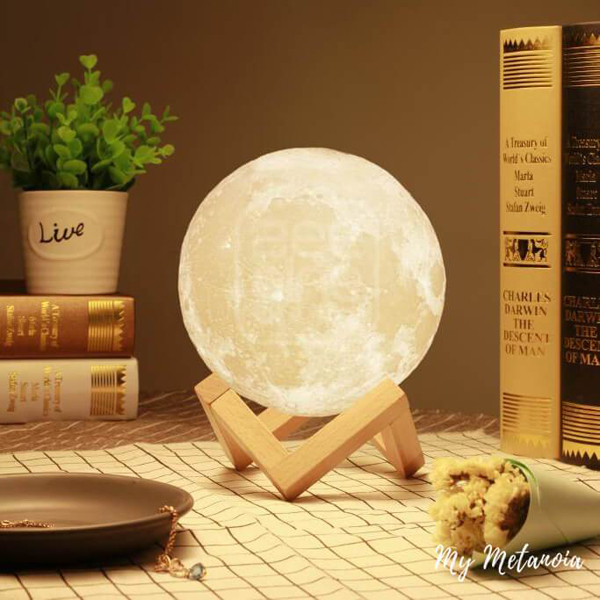 This 3D-printed lamp gives new meaning to the term "moonlit room."  My Metanoia says each of the moons have been printed in a 31-hour 3D printing process from 100% eco-friendly PLA from the USA.  The rigorous printing process results in a lamp that accurately portrays the moon's cratered surface.  
The 500mAh built-in rechargeable battery charges in 2 hours and provides 8-10 hours of use.  The LEDs are switchable from white light to yellowish light.  The brightness is adjustable from 0.1W to 1.5W,  so this is an accent light or nightlight.  The Wireless 3D Moon Lamp comes with a USB charging cable and a wooden display stand.  It's available in sizes varying from 3.9″ for about $75 up to 8.7″ for about $180 from My Metanoia.
Apparently, the printing plans are available online, so you could print your own if you have a 3D printer.  I've also seen these moon lamps offered on eBay and Amazon in a variety of sizes for much lower prices.