We use affiliate links. If you buy something through the links on this page, we may earn a commission at no cost to you. Learn more.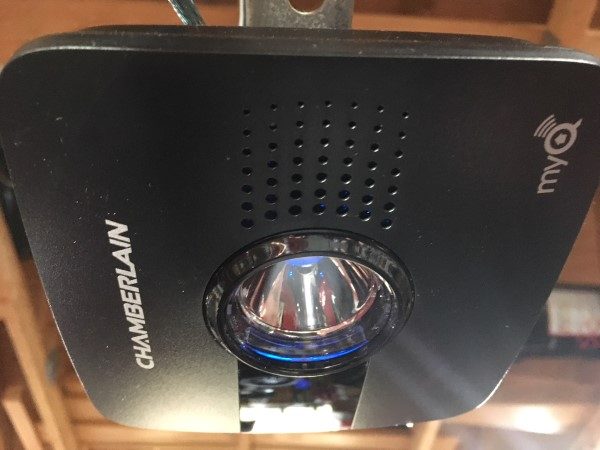 If your home is anything like mine, we don't use our front door much. More times than not, we come and go through the garage door, even when not using a vehicle. Inevitably, the door gets left open, creating an ideal habitat for many friendly (and not so friendly) woodland creatures. This doesn't happen much since installing the Chamberlin MyQ Wi-Fi Hub and Home Bridge. 
I've owned and happily used Chamberlain's MyQ Wi-Fi Hub happily for several years. Without a doubt, it's one of my most frequently used home automation gadgets.  It's allowed me to open, close and check the status of my garage door anywhere I have an internet connection, even half a planet away. I've used it to allow access to pet-sitters, repair people, meter readers, and open the door more than once when the battery in my vehicle opener was depleted.  I've found it absolutely indispensable, particularly when I accept a ride in someone else's car.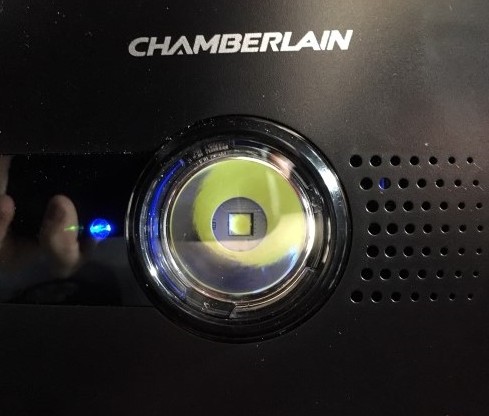 The first part of my system was the chamberlain Smart Garage Hub with MyQ Smart Phone Control. For about two years, it has flawlessly controlled my Genie door opener. It beeps and flashes a warning when about to close and the integrated area light stays on for a short time after the door opens or closes.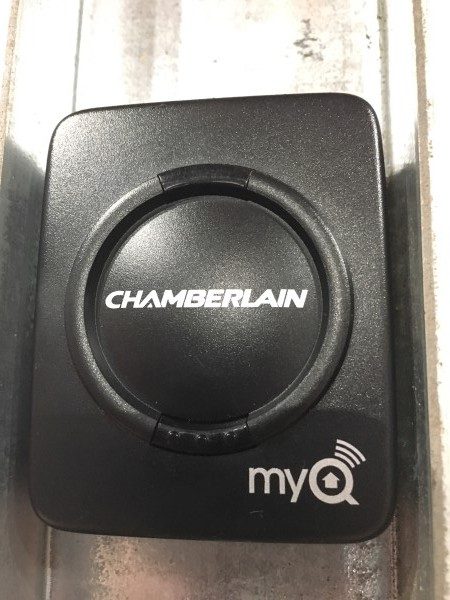 The device was easy to set up. After creating an account, I found my Wi-Fi signal in the garage was sufficient so I placed in near the opener, mostly to centrally locate the light. Also included are the power supply and a wireless, battery-powered position sensor that attached with sticky tape and rides on the door to tell the base unit if the door is closed open. Before you ask, no, it's not intelligent enough to know the exact position of the door so you can leave the door open a little for your cat to get in but does provide information that the door is open, closed, or in motion.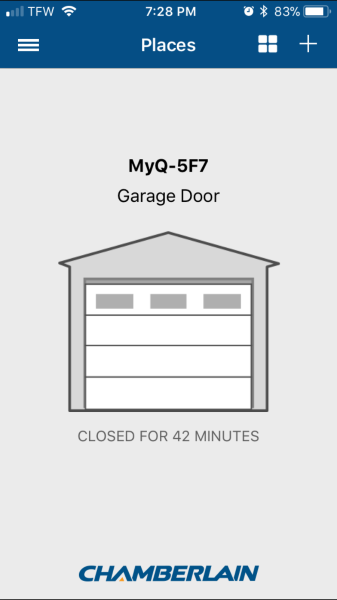 The app walks through the setup process which connects to the device using Wi-Fi, adds the security credentials of my home network, and finally programs the MyQ to use the correct frequency to control my existing garage door opener. It's compatible with many different opener manufacturers, but you should definitely check compatibility before you buy. Chamberlain also makes garage door openers with MyQ built in, so the Wi-Fi Hub isn't needed.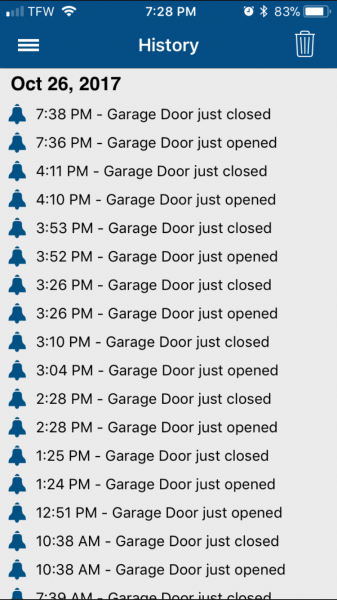 The app sends push notifications letting me know when the door operates. Initially, I thought this might be annoying, but it's added a large degree of comfort knowing when a family member arrives or leaves home. The app also has an Apple Watch component allowing door operation and status checking without needing to dig the phone out of my pocket, which, at least in my state is illegal when driving.
Initially, the app had the functionality to open or close the door on a schedule. I found this feature particularly useful for ensuring my door was closed daily at bedtime, particularly because my daughters were notorious for leaving it open, resulting in a family of chipmunks living in comfort and the subsequent purchase of a Have-A-Heart animal trap to evict the little boogers. Unfortunately, Chamberlain stopped this capability (although the app still has the scheduling portion intact a year later) due to a communications issue with the door position sensor when the battery was low.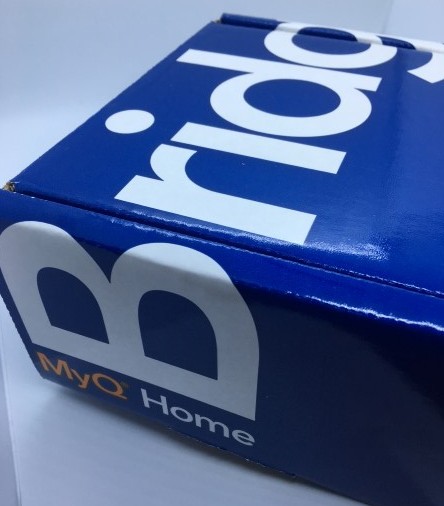 Adding the Home Bridge was as simple as a procedure as adding the Smart Garage Hub – connect to Wi-Fi and add to the app, but there is another step added to push a button on the Garage Hub to get the components to play nicely together. Another few pokes of the screen added the capabilities to Apple's Home Kit. This means I can ask Siri to open or close my garage door or check status – Very nice! Now I can close the garage door without even having to pick up my phone. However, I was disappointed that the scheduling features require Apple TV which I don't have at the time of this writing, but I might request from Santa this Christmas.  As an alternative, for $1 a month or $10 a year, Chamberlain's app will integrate with IFTTT, adding countless home automation possibilities. Since I really wanted the timer functions to protect my tools and to prevent our local skunk from calling my garage home, I opted to take the yearly subscription and successfully got the timer working. I've since added another IFTTT applet to turn on my hallway WEMO light when the door opens meaning no more walking into a dark house. My wife is going to love this!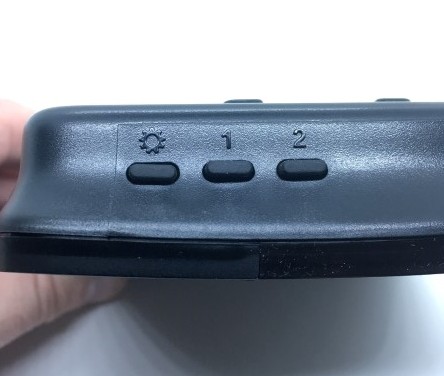 In the two years, I've used the MyQ Hub and the week with the Home Bridge, I've found the Siri integration fun and useful. I would love to see integration with Alexa and a fix to the app's timer scheduling functions (alleviating the need for IFTTT or the purchase another piece of hardware). Chamberlain's MyQ hub and Home Bridge are some of my favorite and most frequently used devices. I look forward to product improvements and many more years of use.  When my venerable Genie screw-drive garage door opener inevitably is put out to pasture, I will likely be looking at a Chamberlain with MyQ to fill the gap.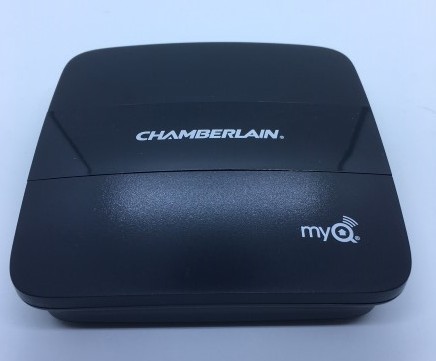 Source: The sample for this review was provided by Chamberlain. Please visit their site for more info and you can order from Amazon.

Product Information
Price:
MyQ Wi-Fi Hub $99.99, Home Bridge, $49.99
Manufacturer:
Chamberlain
Retailer:
Amazon
Pros:

Reliable and Convenient
Lots of integration options

Cons: