We use affiliate links. If you buy something through the links on this page, we may earn a commission at no cost to you. Learn more.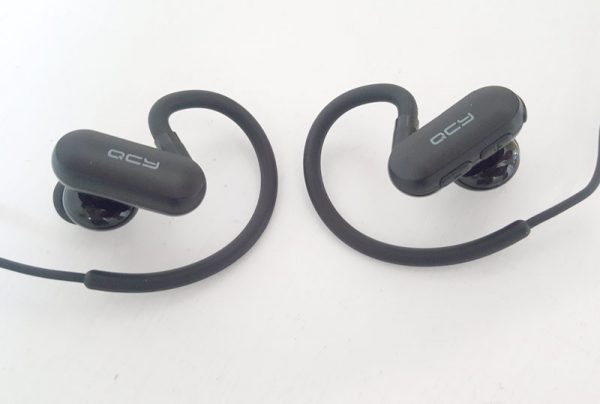 Can you ever really have too many sets of earbuds?  Right, I didn't think so.  I mean, you need some in your office, car, and all over the house.  What I don't like about earbuds is that they are always falling out of your ears.  So the $24.99 QCY Wireless Sport Earphones intrigued me because of their over-the-ear design.  But would the sound quality pass muster, and would that cord not get in the way?  Let's find out.
Before we get into the review, let's look at the specs from the manufacturer:
Weight:  .5 oz
Speakers:  10mm speakers built-in (other buds mostly use 6mm or 8mm speakers) to deliver the Deep Bass as well as the accurate midrange and treble frequencies for real HD quality.
Battery:  90mAh lithium polymer battery can deliver you a max 8 hours at 50% volume. Standby up to 8 days, while only needing 1.5 to 2 hours to get a full charge.
Controls:  Built-in control buttons on the earbuds.
Warranty:  1-Year Manufacturer's Warranty and 30 days no-questions-asked return policy.
Bluetooth 4.1
Included in the box:  QCY earphones, a USB power cable, and some extra tips for the earphones
What I liked
These earphones sound great!  In fact, I can't listen to them on max volume because they are simply too loud.  They paired quickly with both my cell phone and my tablet.  The buttons on the earbuds are great and work really well.  I love not having to fumble to find the in-line controls that a lot of other earbuds have.  And the over-the-ear design is awesome.  These earphones have never fallen off, or even come close to falling off. Finally, the battery life is pretty much what QCY says.  I do use them a little louder than the recommended 50% level though, so I don't quite get 8 hrs of use.  But I did test it at the 50% level and did get about 8 hrs.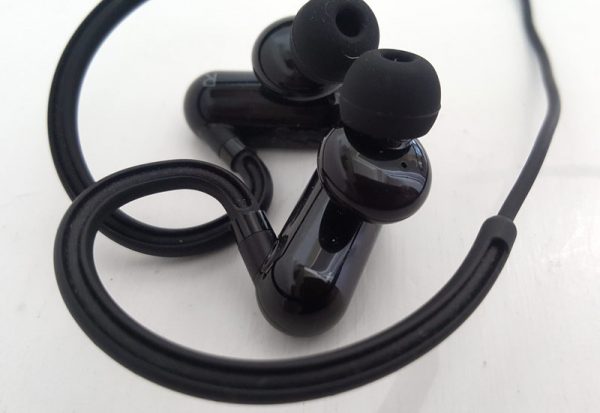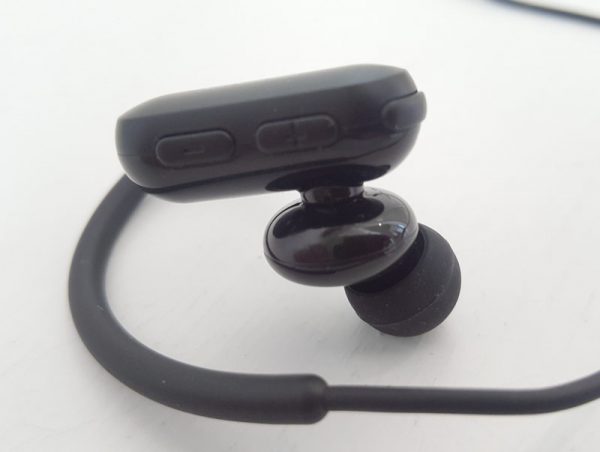 What I didn't like
They do function as a Bluetooth headset to answer your phone calls, but I wasn't that impressed.  My wife told me that it sounded like I was in a tunnel, so the sound quality isn't that great for phone calls.  But really, that is pretty much what I have experienced with other earbuds that are promoted as being able to answer calls.  Answering calls is really secondary to what they are made to do, which is listen to music. So I am not that worried about this feature.
I am disappointed that there wasn't something in the package to help with storing the earphones.  The over-the-ear design is great for wearing, but they are a nightmare when you have to store these or transport them somewhere.  The cable gets tangled up in the earphones and I have yet to find a way to not spend 2 minutes untangling the cord.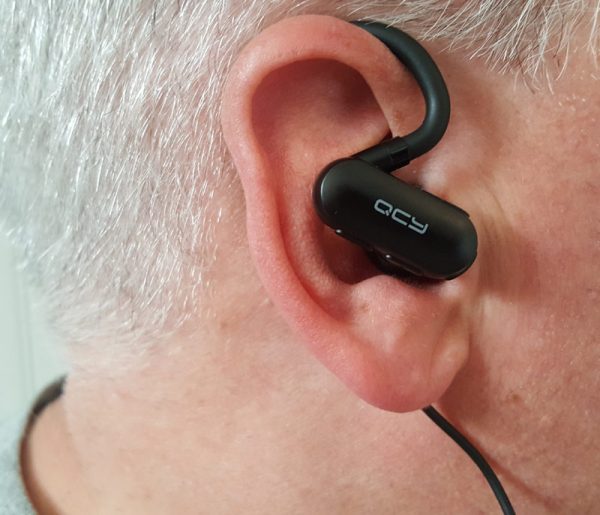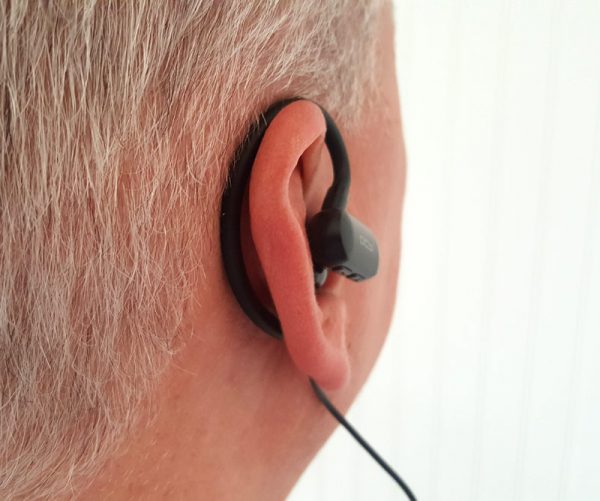 I usually use the earphones with my cell phone when I am walking the dog.  And I have found that I need to hold my cellphone in my right hand when walking or I get skipping in my music.  I can't put the phone in my left pocket or it just skips too much.  I imagine that if I had one of those straps on my arm to hold my phone it would be fine, but I don't.  So that is kind of annoying.
Bottom line
I love these for the sound and ease of controlling the music with the buttons on the earbuds, and they are so light you already don't know they are there.  And for the price of $24.99, it is hard to complain.  But I don't like the struggle of keeping them untangled and the skipping when my phone is on the left side of my body.  So I only use them in certain situations when I don't have to deal with the possibility of skipping, like sitting in my office or at home at my desk.  I can recommend these, as long as you can deal with the downsides.
Source: The sample for this review was provided by QCY. Please visit Amazon to order.
Product Information
Price:
$24.99
Manufacturer:
QCY
Retailer:
Amazon
Requirements:
Pros:

Very affordable
Great sound
Very light and comfortable

Cons:

Sometimes I got skipping sound
Easily tangled cord
Mediocre quality when used for phone calls