We use affiliate links. If you buy something through the links on this page, we may earn a commission at no cost to you. Learn more.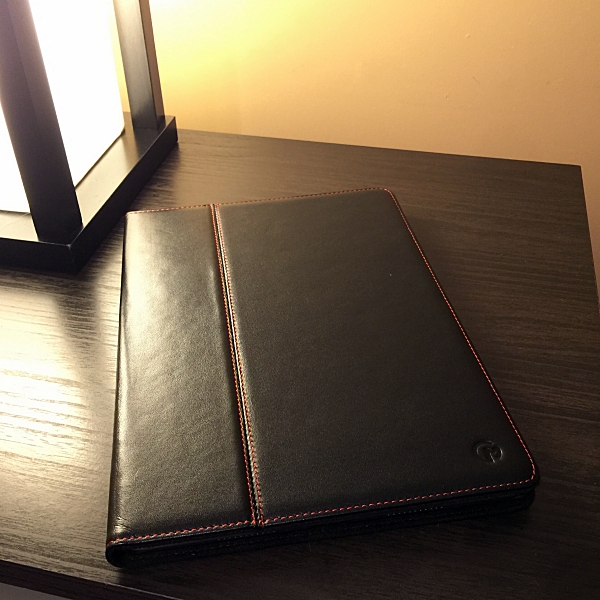 One of the first things most of us do after we purchase a new phone or tablet is to shop for a case to protect or add to the look of that shiny new device. There are literally thousands of choices which can make this quite an arduous task. When I purchased my 10.5" iPad Pro I chose to go with Logitech's Slim Combo case. The main reason I chose it was because it had a keyboard and a holder for my Apple Pencil. I really like the case, but it's a little bulky to use every day. I wanted another case for everyday use, something that had a nice look and complimented my shiny new iPad Pro. I got the chance to review such a case for the Gadgeteer. The CaseMade 10.5"  iPad Pro leather case. It's a nice case that met my requirements but it's not without its faults.

The CaseMade 10.5" iPad Pro leather case is made From 100% Italian cowhide leather. Inside there is a soft-touch polycarbonate mold that snugly holds the iPad Pro. The case also incorporates Apples smart cover sleep/wake technology. This means your iPad will be automatically put to sleep once the Casemade cover has been closed and instantly woken up once the Casemade cover has been opened.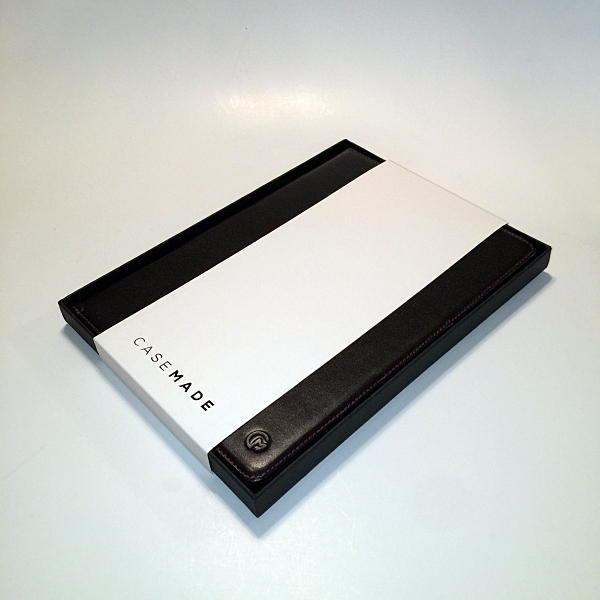 Design
The black 100% Italian cowhide leather and unique red stitching give this case a real sophisticated look. I also like the emblazoned CaseMade logo on the lower left corner of the case. It's a small detail but adds to the cases rich look. The inside cover has a soft, brushed finish so it won't scratch your iPad's screen. Thin and lightweight, this case is a perfect compliment to the minimalistic design of the 10.5" iPad Pro.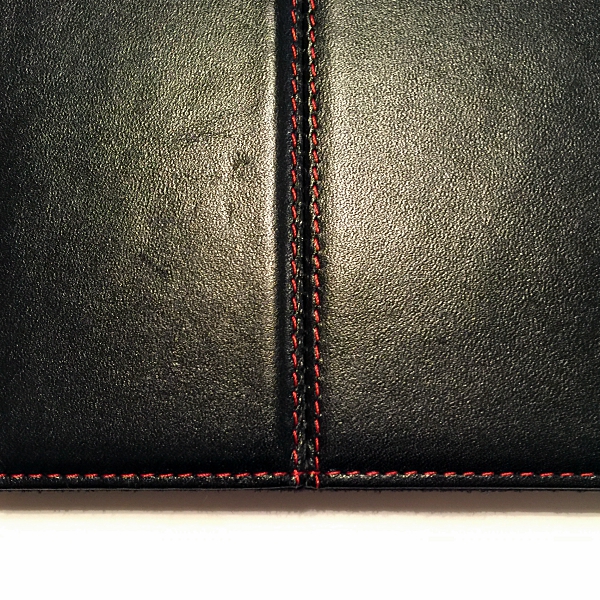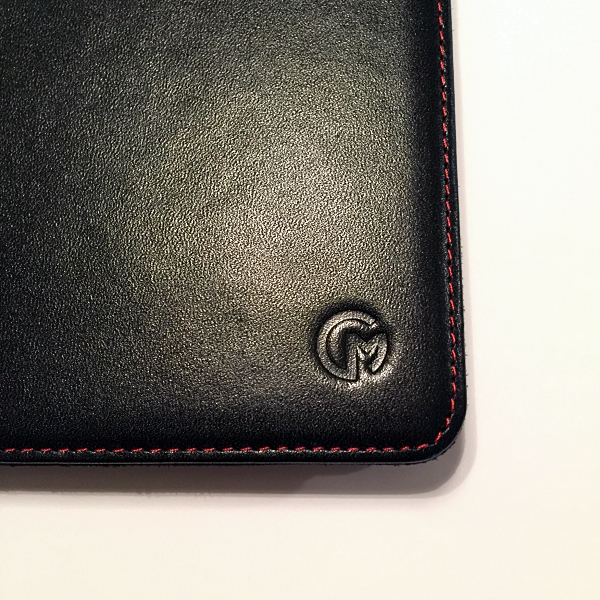 The polycarbonate mold inside does a nice job of holding my iPad in place. The material is pretty flexible and each mold is form-fitted to the iPad Pro ensuring a snug secure fit. There are cut-outs on the side and top and bottom to allow easy access to all of the iPad Pro's external features including the camera, lightning connector, volume buttons and headphone jack. The mold is completely open on both the top and bottom except for the corners. Although the access is nice I would have preferred a little more coverage on the top and bottom to protect my investment.



Functionality
I was happy that this case offered the Apple Smart Cover sleep/wake technology. Every iPad case I've owned in the past had this feature and it's one thing I look for when buying a new case. Unfortunately, this is where one of the faults I mentioned pops up. The feature works, but I have to move the cover around in order for it to lock my iPad. It's as if the magnet inside the case is misaligned. It's not a deal breaker, however, if you're going to use this as a selling point it should work properly.
The case also doubles as a horizontal stand with two separate viewing positions. This is done by folding the case over and sliding the cover into a slot that is sewn into the back of the case. I really like this feature. It provides a nice viewing angle while on my lap and it's very sturdy when used in the upright position. The lay-down position is perfect for using your iPad on your lap and makes it easy to do some quick typing using the iPad's on-screen keyboard. The upright position is perfect for browsing the web, checking out social media like Twitter and Instagram or viewing videos and movies.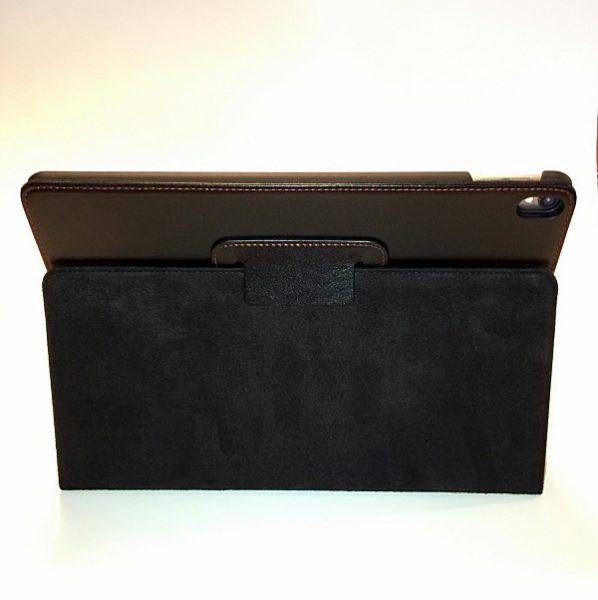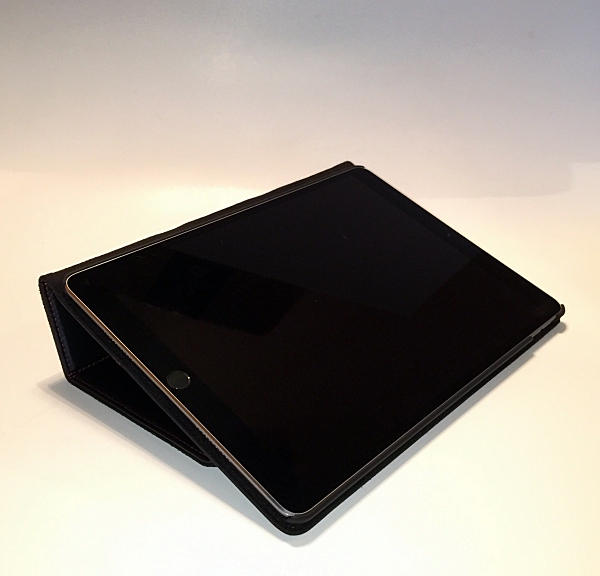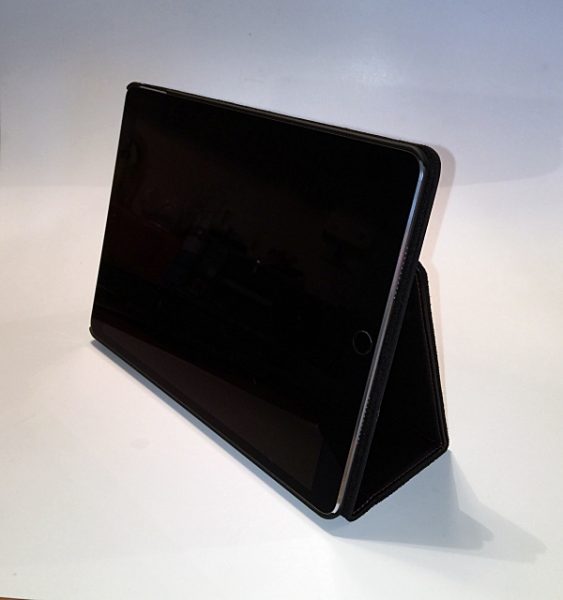 What I like
I like the look and feel of the 100% Italian cowhide leather. I like the functionality of the two different viewing positions. I like that it's thin and lightweight.
What I don't like
I don't like that the sleep/wake function doesn't work properly (see update below). I don't like that there isn't a place for my Apple Pencil.
Overall
I've used the CaseMade 10.5″ iPad Pro leather case as my everyday case for the last few weeks and I have to say that I really like it. As mentioned it does have its faults but none of them would keep me from recommending this case. If you're looking for a nice minimalistic leather case at a reasonable price the CaseMade 10.5″ iPad Pro leather case may be for you. The case comes in 2 colors, black and tan and is priced at $64.95.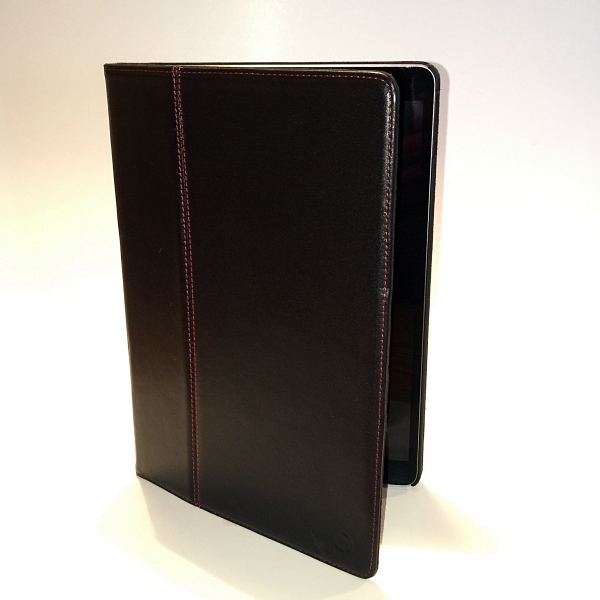 Update 10/20/17
From Toby at CaseMade:
Just a quick email to let you know the sleep/wake function issue has now been resolved, we had distributed a handful of cases where the magnets were not perfectly aligned and Michael will have received one of these.

It would be much appreciated if you could update the review to reflect this.

Many thanks for your time,

Best regards,

Toby
 Source: The sample for this review was provided by 
CaseMade
. Please visit their site for more info or to order.
Product Information
Price:
$64.95
Manufacturer:
CaseMade
Pros:

100% Italian cowhide leather
Thin and lightweight
Doubles as a horizontal viewing stand

Cons:

Sleep/wake feature doesn't work properly (see update above)
No holder for Apple Pencil