We use affiliate links. If you buy something through the links on this page, we may earn a commission at no cost to you. Learn more.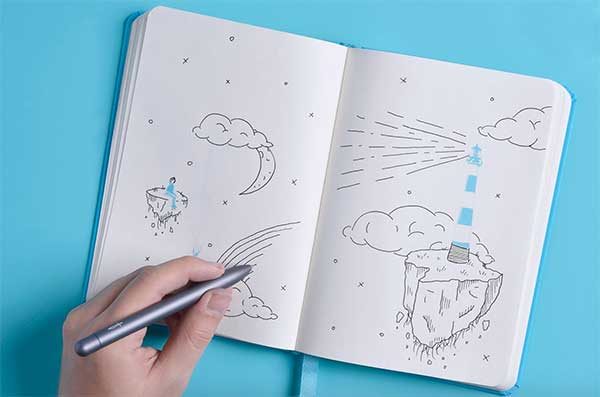 Fans of Baron Fig's Confidant notebook now have a new version to consider. It's called the Unfinish notebook because each page in the notebook has an unfinished drawing that invites you to finish it in any way that you can imagine. The drawings are in light blue so you can ignore them if you want to and if you make a photocopy of the page, the blue drawings will not show up on the copy.
The limited edition Confidant Unfinish notebook is 5.4 x 7.7 inch, has 192 pages, and opens flat. It's priced at $20 and you can find out more at Baron Fig.