We use affiliate links. If you buy something through the links on this page, we may earn a commission at no cost to you. Learn more.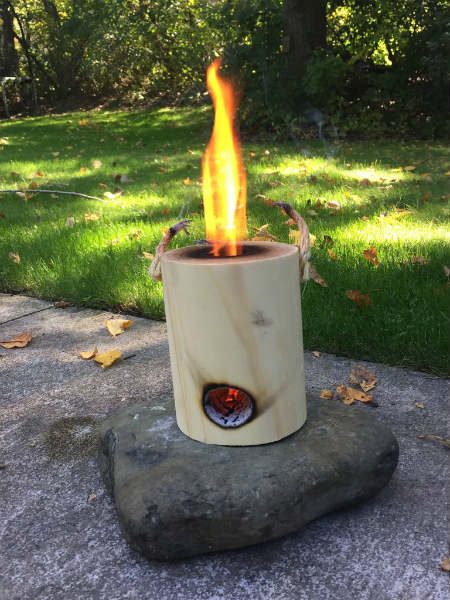 My idea of camping is sleeping with the windows open. But if I was actually going to camp outside, I would consider taking a OneLogFire with me. The OneLogFire is a self-contained campfire with everything you need except a match.
These kiln dried fire logs burn from the inside out. They are made from Minnesota harvested Red Pine trees and feature a rope handle for easy transport and a non-toxic firestarter on the side of the log for easy lighting.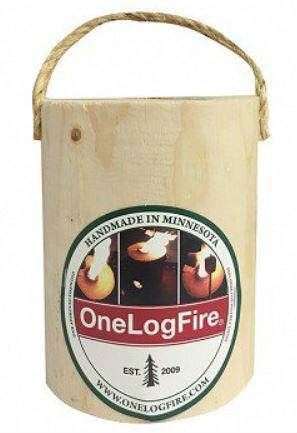 Each log will burn for about 2 hours and since there are no chemicals involved, you can feel free to roast marshmallows and hotdogs over them without making the food taste weird or making you glow in the dark after you eat them.
OneLogFire logs are priced individually at $18.95 from www.onelogfire.com and you can find package deals on The Grommet and Amazon.