We use affiliate links. If you buy something through the links on this page, we may earn a commission at no cost to you. Learn more.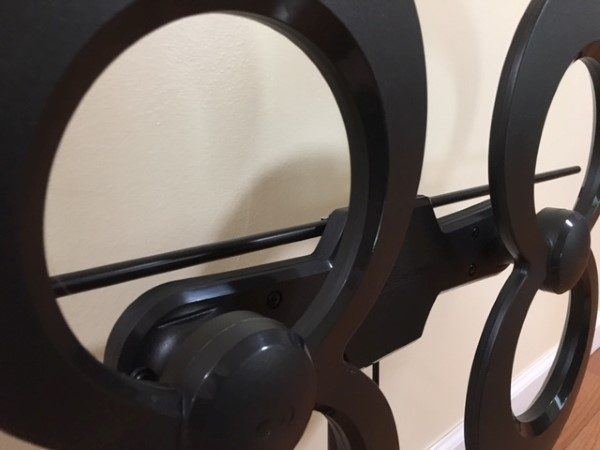 Over the past few years, our culture has experienced a quantum shift in the way we receive information and entertainment. For the most part, gone are the days when we waited breathlessly for the magic hour when our favorite television program would grace our flickering screens. YouTube, Netflix, Hulu and a plethora of other on-demand media sources have replaced our familiar standards of broadcast television. We no longer have to be tethered to our TVs, VCRs or DVRs to receive a staggering array of broadcasting. Even live television has been bitten by the Internet bug. 
Still, there is something comforting about turning on our televisions and sitting down to watch the local evening news and nothing can substitute local weather reports for to-the-neighborhood precision.  Despite the desire to view local stations, many of us have opted to cut the cable, to lower our monthly bills, because the internet provides most of our content, or dealing with the cable companies can be unpleasant.  In cases such as this, a terrestrial digital antenna can bridge the gap between feeling isolated from our communities and feeling pillaged by the cable company.
Direct Antennas offers several compact digital television antennas to allow views to access local digital broadcasts at no charge.  As a user of both cable and antenna transmissions, I was eager to give the Clearstream 4Max a whirl.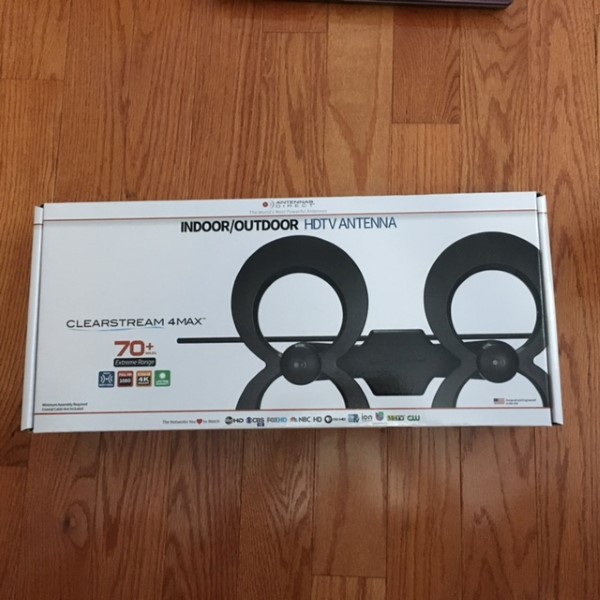 The antenna arrived disassembled requiring only a Phillips screwdriver and pliers to completely assemble. Even the lag bolts to mount the antenna to an external structure are included, but I recommend a socket driver to make this job less onerous. I elected not to permanently install the antenna for evaluation purposes.  Construction of the funky "dual infinity" antenna took about 10 minutes using the well-illustrated instructions.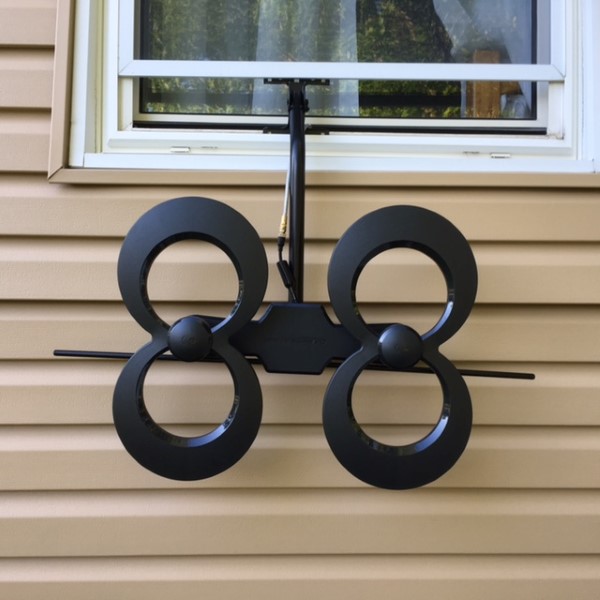 For comparison, I first mounted a generic "flat" digital antenna, connected the coax F-Connector to a Hauppauge WinTV-HVR model 950Q USB tuner, fired up the software and performed a channel search.  The generic antenna found 14 channels, all locally broadcasted. Interestingly, several of the more powerful networks were not found, even on subsequent searches.  Video quality was good for about 50% of the channels. The rest had intermittent audio, pixelation, and some, although found by the tuner, displayed nothing but blank screens.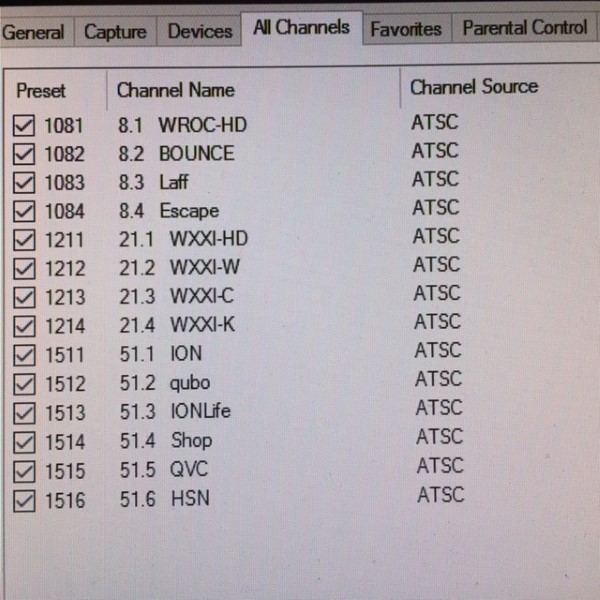 Never miss one of our posts again. Sent MON, WED, and FRI with the latest gadget reviews and news!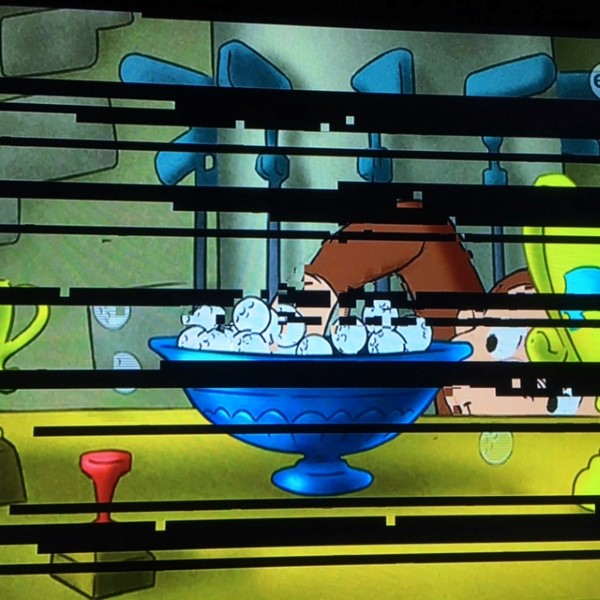 The Antennas Direct Clearstream Max4 was installed in the identical location in the same orientation, using the same RG6U cable and F-connectors. Per the packaging, this antenna should be capable of picking up stations "70+" miles away. I'm pleased to announce, they are not kidding. A channel search found 24 channels, some as far away as Syracuse. For clarification, I live in upstate New York near Rochester. Syracuse is the next-nearest broadcast theater more than 70 miles away.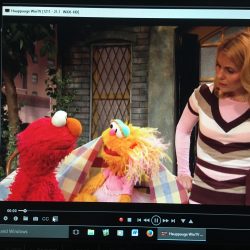 I was skeptical about the Max4's ability to clearly display all of the channels but was pleasantly surprised. Not only were the majority of local Rochester channels free from audio and pixelation problems, but the far-distant  Syracuse stations came in with crystal clear 1080 HD goodness.  Clearly, this antenna has FAR superior performance.  To be fair, for this test, I simply suspended the antennas out a front window of my home.  I have no doubt that if mounted in a better location, both would be able to find even further stations with better results, but for comparison, this scenario worked well to illustrate the differences.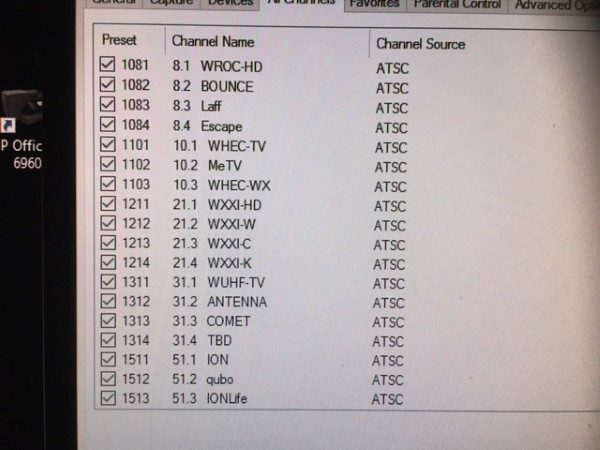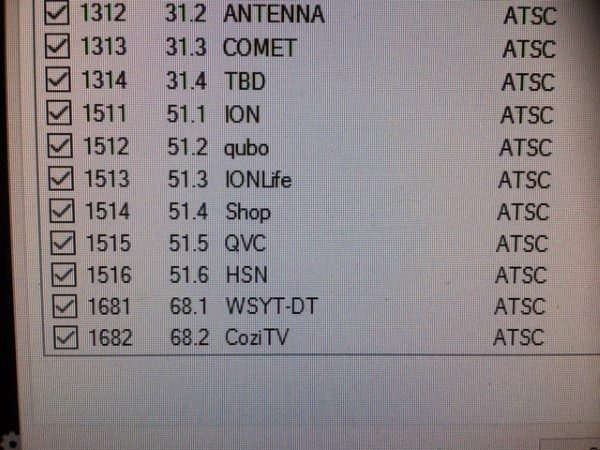 I've been a cable customer for several decades, but the performance of this antenna has me rethinking that cutting the cable might be a viable option for my family. I would have no problems running a new coax cable to my roof and deploying this antenna properly to see what it can really do.
Now if only I could get "The Walking Dead" over the air…
Source: The sample for this review was provided by Antennas Direct. Please visit their site for more info.
Product Information
Price:
$149.99
Manufacturer:
Antennas Direct
Pros:

Compact size
Exceptional performance
Easy assembly

Cons: