We use affiliate links. If you buy something through the links on this page, we may earn a commission at no cost to you. Learn more.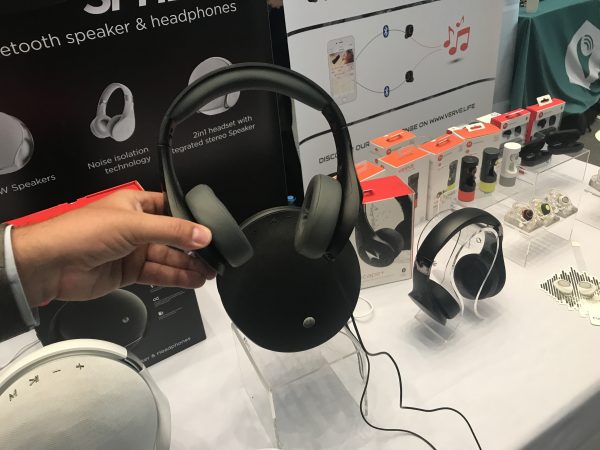 Genius or total overkill? We can't decide. The Sphere from Motorola is a spherical speaker that does double duty as a headphone stand. More specifically, it comes with a pair of wireless headphones that are designed to snap right into it when not in use. This is 2-in-1 at its finest, or so Motorola says.
The speaker itself is a wireless Bluetooth speaker that packs in two 8W speakers and a convenient AUX jack for when you don't want to cut the chord. The headphones are also wireless and tout an impressive battery life of 22 hours. They also offer in noise reduction and echo cancellation.

At IFA, Motorola's representatives told us that the Sphere will retail for 149 Euro, which seems pretty reasonable considering that you're getting 2 for 1. Aside from a choice of white or black, it seems like there will be special "designer" versions of the Sphere covered in skulls, the Earth and other fantastical artwork and photos. Why? Because they can.
We have no word on availability yet or if the Sphere will come to the U.S. You can read more at www.motospheremax.com