We use affiliate links. If you buy something through the links on this page, we may earn a commission at no cost to you. Learn more.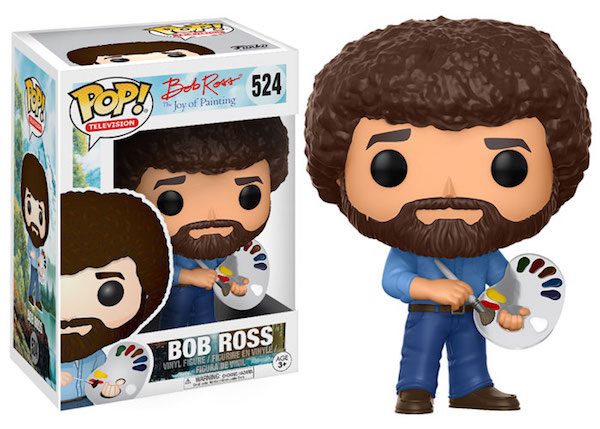 Yeah, I know… we're a gadget site. But this is just too good not to share. And you need a new decoration for your office, right?
A lot of us grew up watching the soft-spoken Bob Ross on "The Joy of Painting," where he taught us how to achieve happiness and inner peace by painting landscapes (and especially "happy little trees"). It was mesmerizing. While Bob passed in 1995, he's seen a pop culture resurgence over the past few years as people rediscover his videos on YouTube. And now Funko, who is always in tune with the latest trends, bring us this cute little guy to brighten up our lives. 
Just look at him. The outfit, the hair, the facial expression… Funko nailed this one. He's perfect.
The Funko Pop Television Bob Ross Collectible Figure is scheduled for release this month, and it looks like it has just become available on Amazon. I'm sure you'll be able to find it at most retailers of Funko Pop collectibles in the coming days/weeks. Go grab one if you need to add a little creative zen to your work or personal space!
Updates 09/11/17
I had to have it, and I am in love with this little guy. The classic Bob Ross hairstyle. The blue jeans and blue chambray work short. Just look at this little guy! I am a happy little tree, and you will be too!