We use affiliate links. If you buy something through the links on this page, we may earn a commission at no cost to you. Learn more.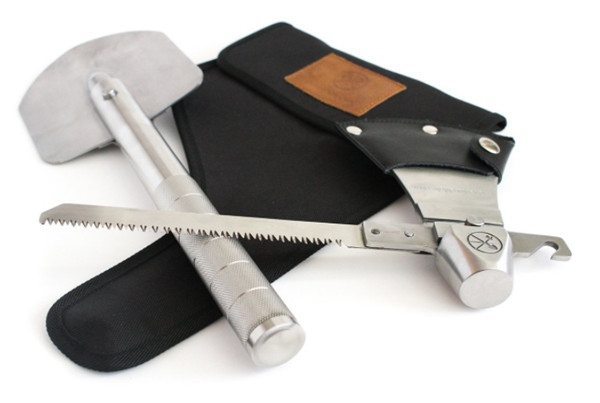 I've never been camping, but when I daydream about being more outdoorsy, I can picture myself with all sorts of gear for both utility and protection. The problem is that too much gear weighs you down. Conrad Sayer of Australia has designed a modular 5-in-1 multi-tool that eases the burden of carrying too much gear but provides the essential tools you'll want and need.
The Adventure Mate is a multi-tool constructed of rust-resistant carbon rolled steel that will stand up to chopping, sawing, hammering and digging activities.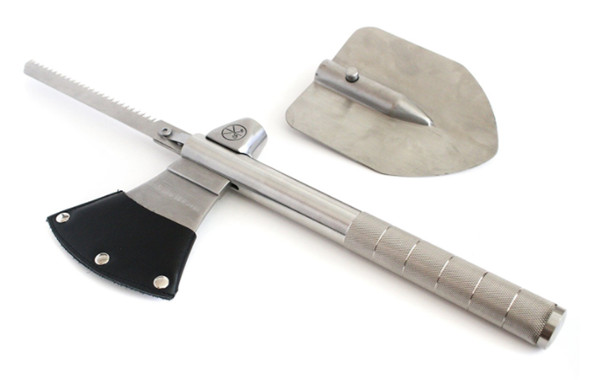 The 5-in-1 provides a hatchet, saw, shovel, hammer, and a hook.
The design looks pretty well thought out. The knurled handle can be used with the hatchet head, the shovel, or the saw blade.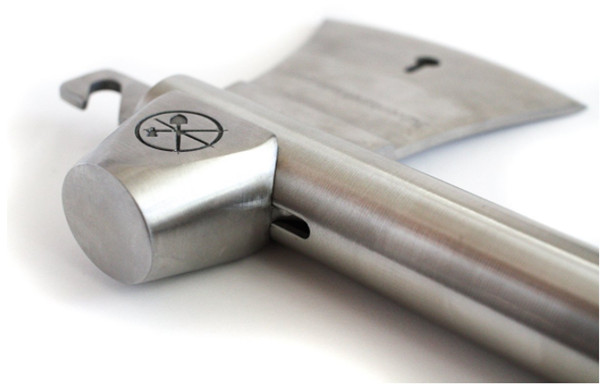 There's a hammer built into the back of the hatchet head for any smashing activities, and the hook can be used for lifting pots off the fire, opening beers, and more.
When you get tired of the bugs and the dirt, the Adventure Mate tool packs into the included canvas pouch for easy transport to your next Adventure.
You can read more about the Adventure Mate at www.adventuremate.com and you can buy one for $149 – $169 from The Grommet or Amazon.