We use affiliate links. If you buy something through the links on this page, we may earn a commission at no cost to you. Learn more.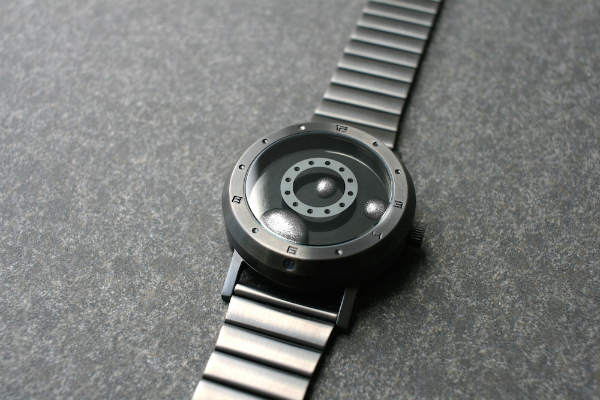 When I was a kid, I would intentionally break old style glass thermometers just so I could play with the mercury inside them. I had no idea back then that mercury was toxic. I just loved watching the liquid metal separate into balls and then forms back into one blob when the individual pieces touched. With the Liquid Metal Watch from Tokyoflash Japan, you can have a similar experience without the whole poisoning issue. 
This unique watch which was inspired in part by the Terminator movies displays the current time with floating drops of liquid metal. The watch doesn't use mercury but uses a liquid metal called Metallium. There are two fixed drops for the hour and minute hands and a larger drop of metal that can float freely around the dial. Check out the video below to see what the watch looks like in action.
The Liquid Metal Watch is available in Black or Silver with black, red, silver or blue liquid metal for $299.00 from Tokyoflash Japan.