We use affiliate links. If you buy something through the links on this page, we may earn a commission at no cost to you. Learn more.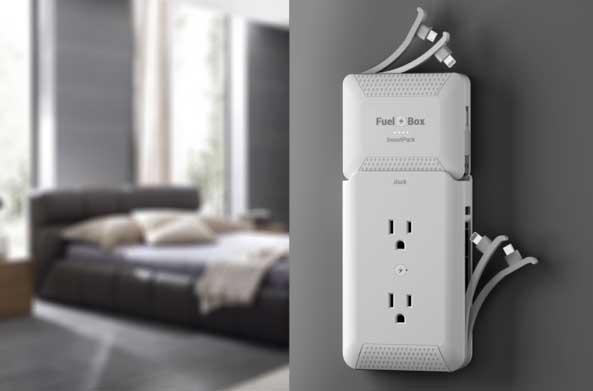 FuelBox looks like a good device charging solution that can be used at home as well as when you're mobile. It plugs into an existing wall outlet but still allows the use of two 3-prong AC power sockets on the front of the FuelBox charger. 
The surge protected power station has two modules. There's the main charger unit, which plugs into the wall and provides a micro USB cable and a certified lightning cable, and there's the removable BoostPack that you can take with you.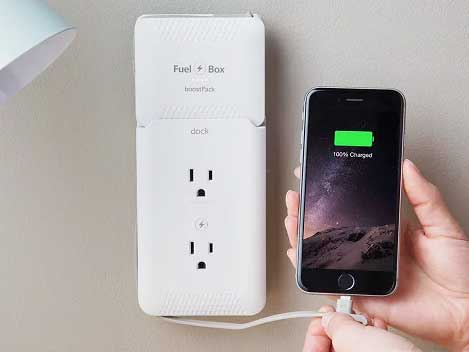 Magnets hold the BoostPack in place to charge its built-in 5,200 mAh battery while it's on top of the FuelBox charging dock.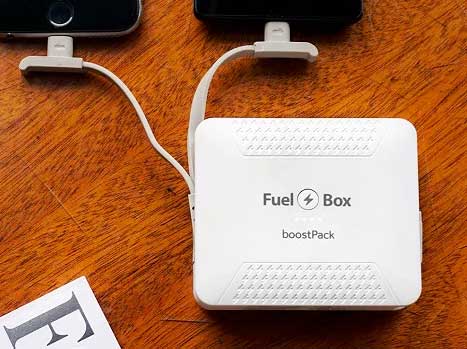 The BoostPack features rapid charging technology and has enough juice to recharge your device 2-4 times.
The FuelBox and BoostPack are available in gray or black versions for $99.95. You can read more about the Fuelbox at myfuelbox.com and you can order one from The Grommet or Amazon.