We use affiliate links. If you buy something through the links on this page, we may earn a commission at no cost to you. Learn more.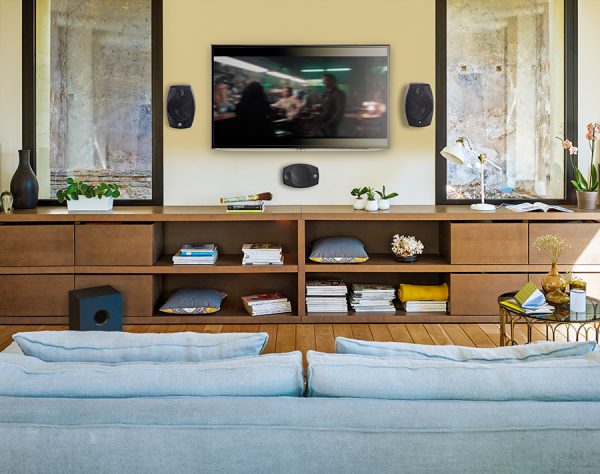 As I've said in my reviews of Focal's excellent headphones and earphones, French speaker maker Focal is primarily known for their expensive (but also excellent) speaker line. However the audio news coming out of Focal this week is not about their crazily expensive speakers, but a more reasonable line of home theater speakers. Focal's new generation of Sib speakers is shaking up the market with their Sib Evo line featuring Dolby Atmos technology.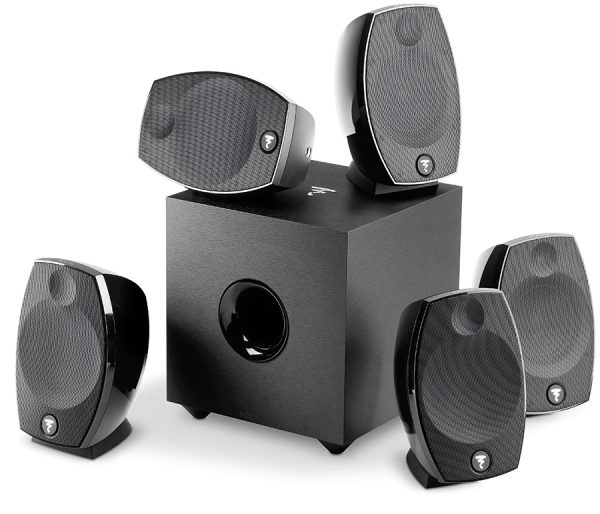 Sib is Focal's 'lifestyle' speaker line that fits with every interior and will match the volume you're looking for. The audio will perfectly render dialogue with the full intensity of action. All the key elements of movies are conveyed with clarity and precision, giving the impression of being in the heart of the action.
The audio quality of Focal's Sib speakers is impressive considering their size. This Sib range of speakers comprises a complete home theater system of satellite speakers with an active subwoofer.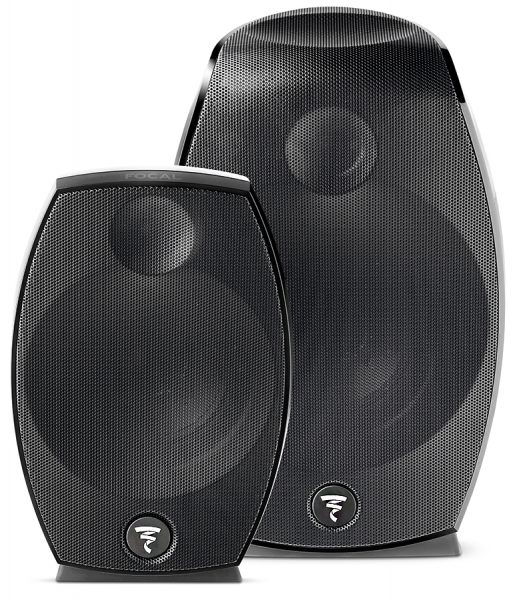 Focal chose to expand its range of home theater products by providing an extra feature to its Sib line—the two-in-one Atmos enabled speaker. "The Sib Evo Dolby Atmos speaker is the second generation of Focal's iconic Sib range that launched in 2002, and keeps in line with the design codes of the range with a style that is futurist, but timeless," said Ben Jensen, president of Focal North America. "Our Sib range of compact speakers has been a reference in the home cinema universe. It became the go-to system in the 5.1 home cinema sector with its timeless design which has set the trend for nearly two decades."
The Sib Evo line is a system for first time or pre-existing installations. It's available in various configurations depending on needs and budget. It tops out with a system comprised of five bookshelf speakers, two Dolby Atmos-enabled speakers and a 200 watt active subwoofer.
Sib Evo is a two-way bass-reflex satellite speaker equipped with a 5″ Polyflex woofer and a 1″ silk dome tweeter. It's ABS housing has a matte and lacquered finish. Everything is integrated into a sizeable enclosure giving it extended frequency response. This gives Sib Evo an advantage of being ideal for reproducing music with or without a subwoofer.
In addition to the Evo speaker, the Sib Evo Dolby Atmos features a 3″ full-range Polyflex speaker driver dedicated to reproducing only Atmos effects. It was designed with more rear volume than the Evo speaker to give it even more extended frequency response.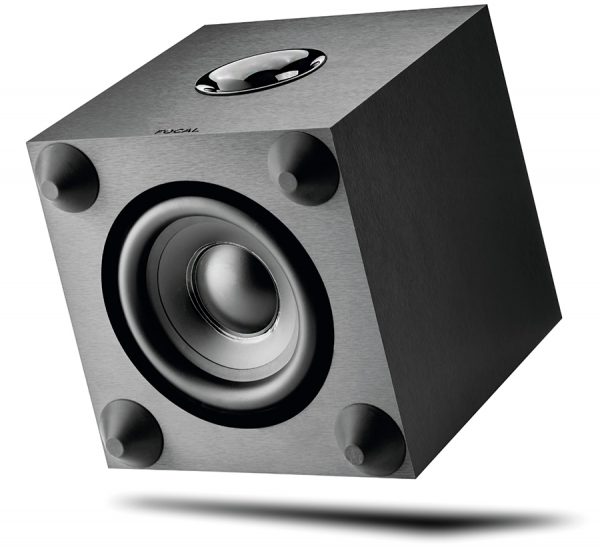 The Cub Evo subwoofer has an 8" speaker driver driven by a 200W Class D amplifier. The Cub Evo is equipped with a crossover, phase inverter, ON/OFF auto power function, and LFE input. The Class D amplifier allows Cub Evo to deliver powerful, controlled bass with a frequency response that extends as low as 35Hz. (that's low). Cub Evo is an ideal companion for all varieties of home theater systems.
Extensive research has gone into making Sib Evo easy to install. The speakers are equipped with a connector system with push buttons to make it easier to hook up to an amplifier. There are also double connectors instead of single connectors for the power supply.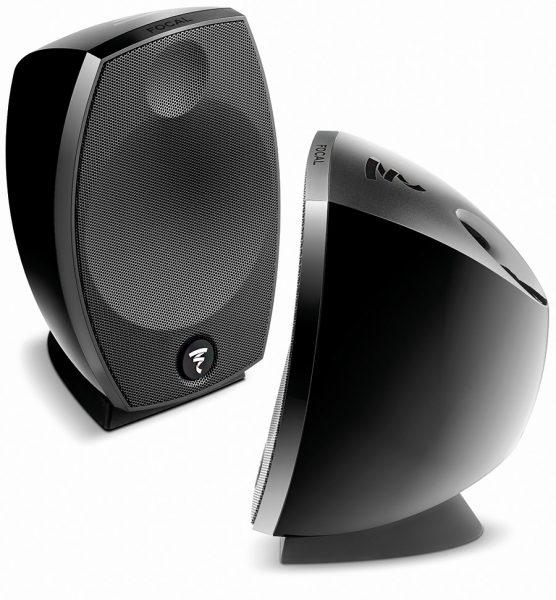 Focal's Sib Evo products are made up of five differently priced packages:
Sib Evo Dolby Atmos 5.1.2 system – $1,299 US. It has 5 Evo Bookshelf speakers, an Evo powered subwoofer, and 2 Evo Dolby Atmos enabled speakers.
Sib Evo 5.1 – $999 US. It has 5 Evo bookshelf speakers plus an Evo Powered Subwoofer.
Sib Evo Dolby Atmos 2.0 system – $599 US. This add-on package has 2 bookshelf Dolby Atmos speakers with ceiling directed speakers. These speakers can be added to any 5.1 Theatre system.
Sib Evo 2.0 (2 Bookshelf Speakers) – $299 US.
Cub Evo powered subwoofer – $379 US.
All Sib Evo products will be available in August, 2017. Visit www.focal.com for more information.