We use affiliate links. If you buy something through the links on this page, we may earn a commission at no cost to you. Learn more.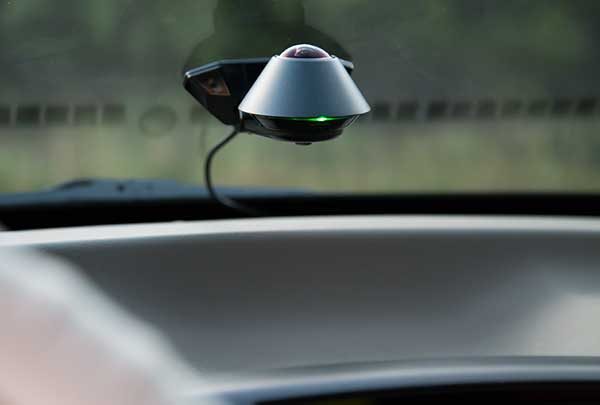 Do you have a dash cam in your vehicle? A dash cam is the type of gadget that once you install it, you rarely need to use it and that's not a bad thing because the main reason you might need to use a dash cam is in the event of an accident. Until now, 99.9% of dash cams are designed to point out the windshield and automatically record footage as you drive. The Waylens Secure360 camera is a dash cam on steroids.
Our own Andy Chen reviewed the Waylens Horizon dash cam back in December, but this new camera looks like a huge leap forward in this category of gadgets and I can't wait to try one.
Waylens, Inc. announced today its Secure360 Automotive Security Cameras that give drivers a truly seamless 360-degree view both in and around the vehicle, automatically uploading video to the cloud for on-demand access. Available with powerful 4G connection to the Waylens Secure app with live alerts and live monitoring, the Waylens Secure360 puts in the palms of drivers' hands the power to know, show and protect what's important.
The Waylens Secure360 is the first camera designed for consumer vehicles that uses 360-degree imaging technology that captures everything that's going on in and around your car. There will be a WiFi and a 4G version of the camera. The WiFi version of the Secure360 will be available in November 2017 for $249.95. The Waylens Secure360 4G with live alerts and live-streaming begins shipping during the first quarter 2018 for $349.95. Preordering for both models begins later this summer.
Visit https://360.waylens.com/ for more info.