We use affiliate links. If you buy something through the links on this page, we may earn a commission at no cost to you. Learn more.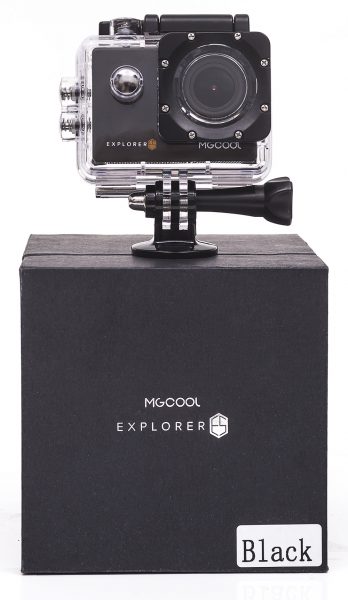 With so many action cameras on the market today, the only real decision you have to make is how much you want to pay. Sure, you can spend hundreds for the top of the line POV action camera but what if your budget isn't hundreds of dollars? Well, with the MGCOOL Explorer ES I think you will be pleasantly surprised at the price that it goes for.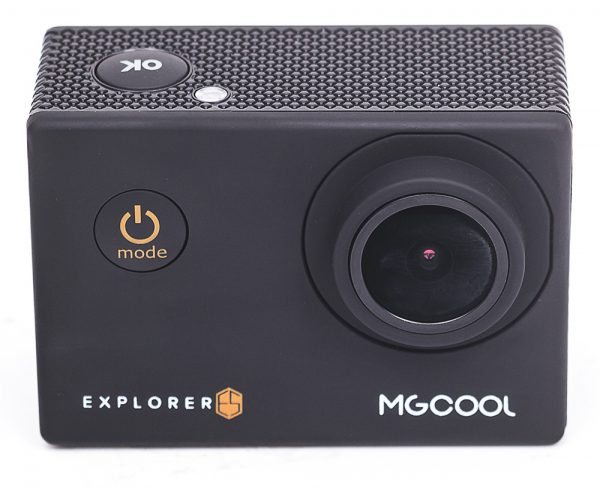 The MGCOOL Explorer ES is a mid-range action camera that has a price point of less than $40.00 and is geared toward the average consumer looking to capture high quality HD footage without spending that high end camera price. Nowadays, people using action cameras aren't just the usual extreme athlete from the earlier days of extreme sports trying to record themselves jumping off of bridges on bungee cords, or parachuting out of a plane, or jumping huge gaps on a mountain bike, or skating a huge session on a vert ramp or surfing the Banzai Pipeline in Hawaii.  More and more people using action cameras today are your everyday people like a mom or dad on a family vacation, a college student at a music festival, or a kid filming an intense water balloon fight at their birthday party.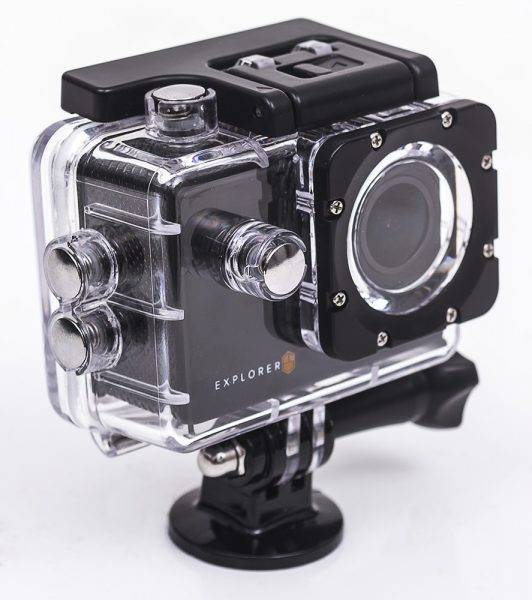 The specs on the camera as follows: first of all it can record in 3K, 2.7K, 1080, 720, and 480.  Keep in mind that shooting in 3K there is only a 15fps frame rate when recording in this setting. Although the footage is usable, you won't get that fluid motion that you would get a recording in 30fps or for even smoother footage recording at 60fps. And if you are looking for the more cinematic look, there are action cameras that record at 24fps.
The next setting down is 2.7K, which records in 30fps, then 1080P at 60fps and 30fps and then 720P at 120, 60, and 30fps. The MGCOOL Explorer ES records at an MP4 video format and has a H.264 compression mode.
In still camera mode, you can capture in 16M, 12M, 8M, 5M, and 2M.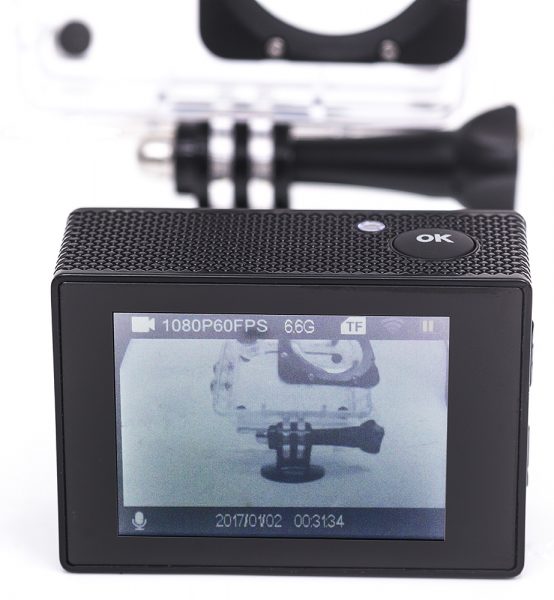 The Explorer ES has a nice 170° wide angle lens so capturing all the action in front of the camera won't be missed. It has a 2.0″ inch screen display on the back which is great to help frame your shots and it makes it easier to review your captured footage so you won't have to squint to see it.
The Explorer ES has the familiar rectangle shape that is common whenever anyone thinks of an action or POV camera. It is 2.3″ in. x 1.61 in. x 1.14: in. and it weighs in at 1.94 ounces.
One thing that I paid close attention to is the picture quality of this camera. I wanted to see how good the quality was on a mid-range camera versus the quality of a higher priced high-end camera. On a bright sunny day, the video was good and picture quality on the MGCOOL Explorer ES looked great for a mid-range camera. However, in low light, the camera struggled a bit. There was graininess and soft images. But, if you aren't doing a lot of low light or night shot then this camera will do just fine.  How can you go wrong on a camera for under $40 dollars?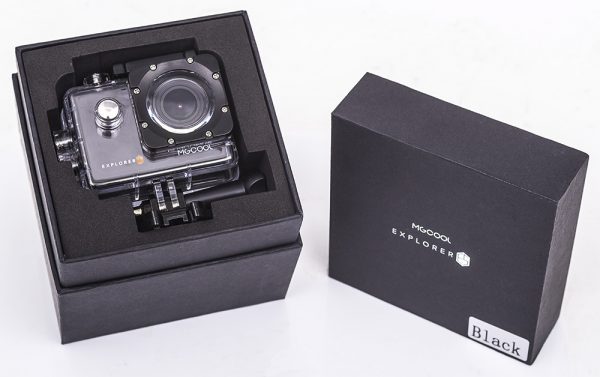 The images from a sunny day and well it rooms looked crisp and clear and there was a good balance between the brightness and contrast.  However, I did notice that the center of the footage was the sharpest and around the edges were a little soft but not too soft to be a deal breaker.  Not bad for a mid-range camera at this price.
Keep in mind that since this is a mid-range camera you don't have much control over the camera settings. There is only a setting for Exposure and White Balance. You can increase or decrease the brightness in the Exposure settings and select between Auto, Sunny, Cloudy, Incandescent Light, or Florescent Light for the White Balance.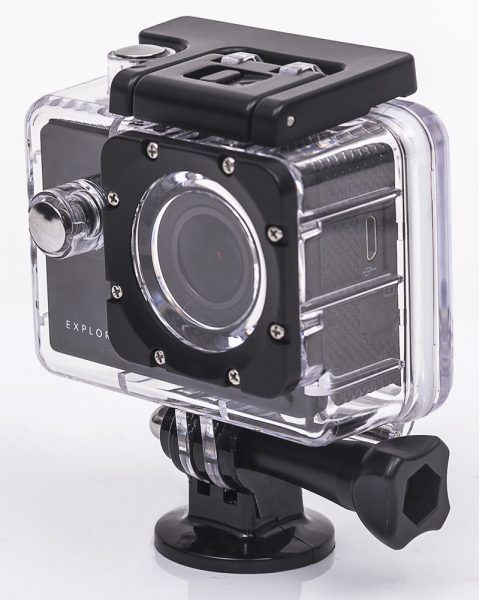 The MGCOOL Explorer ES has a microSD card slot on the side of the camera and directly beside that slot is the microUSB charging port. The Explorer ES can support microSD cards up to 64GB.  Although, there are microSD cards that are geared specifically towards recording 4K, 3K and 2.7K footage, I used an 8GB Centron microSD card while recording in 3K and had no problems whatsoever. I tested out the other resolutions and the Explorer ES did just fine. Just be sure the microSD card you are using is a Class 10 card. Anything lower than that and you could have issues recording in high HD resolutions, especially recording in 3k or 2.7K.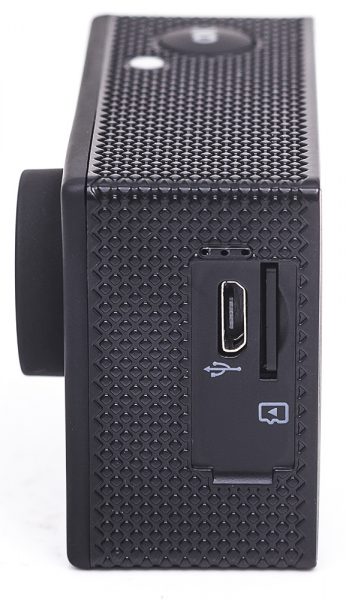 Aside from the minimal camera controls, another thing to point out that puts this camera into the mid-range category is the lack of a mini-HDMI out port. Unless you find yourself constantly connecting your action camera to your TV to view your footage, then the lack of the mini-HDMI port won't be missed. I know that I myself typically view my captured footage on my computer after I insert the microSD card into a card reader, so not having a mini-HDMI port wasn't a big deal for me. I can still review footage I shot on the camera with the large 2″ inch LCD screen on the back if I need to.
On the plus side, although this is a mid-range camera it does have WI-Fi capabilities so you'll be able to monitor and review your camera from your Android or iOS device via MGCOOL's app for Android and iOS devices. I was happy to see that there was barely any lag from the camera to my LG G4 Android phone. Some action cameras I have used there was a lag in the app's video monitor when I moved the camera. There was about a one second delay after I move the camera. With t he MGCOOL Explorer ES, the movement was almost instant. For me, the delay, or lag, is more of a pet peeve. For some users out there it may not bother you. You'll have to play around with it and see what you think. The connection distance between your device and the Explorer is a 10m or 30ft. To activate the Wi-Fi, you can just press the top toggle button on the side of the camera and it will activate the camera's Wi-Fi. If you look very closely you can see the Wi-Fi icon on the top button.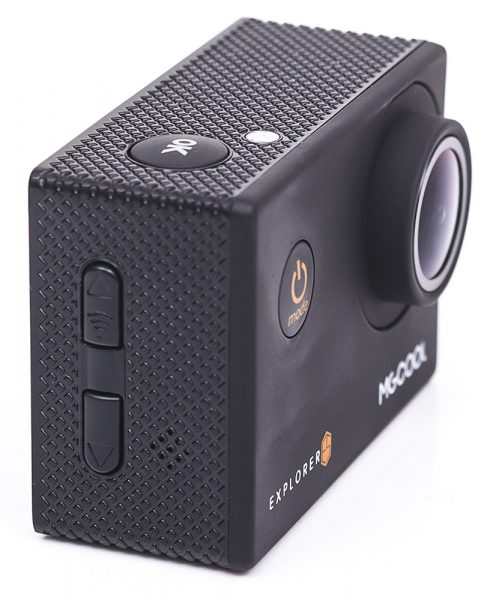 Another nice feature that the Explorer ES can do is the option to record in Driving Mode. Basically, you can use this camera as a dash camera in your car. In this setting, the camera will automatically write over the microSD card when it gets full. This is good to have when the camera records all the action in front of your car in case you find yourself in a fender bender.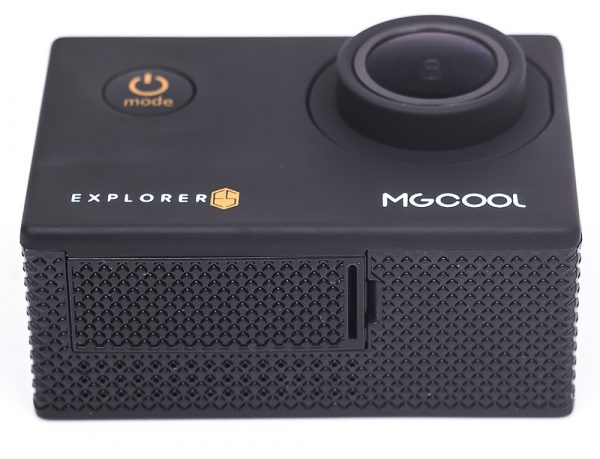 The MGCOOL Explorer comes with a 1050mAh Li-ion battery which is nice compared to other action cameras that only come with a 900mAh Li-ion battery.  The bigger battery gives you some extra juice for the camera. As a matter of fact, I tested the camera shooting in 1080P/60fps and managed to squeeze out 2 hours on a single charge. While I was surprised at that battery life I tested it again on another day using the same 1080P/60fps settings and got the same 2 hours out of the battery. In the 3k setting, I got and hour and 30 minutes and in the 2.7K I got one hour and 20 minutes. So, I'm not sure if shooting in a lower resolution helped prolong the battery life but I would need to do more testing. Either way, having a 1050mAh battery is a nice option to have with action cameras. The more juice the better.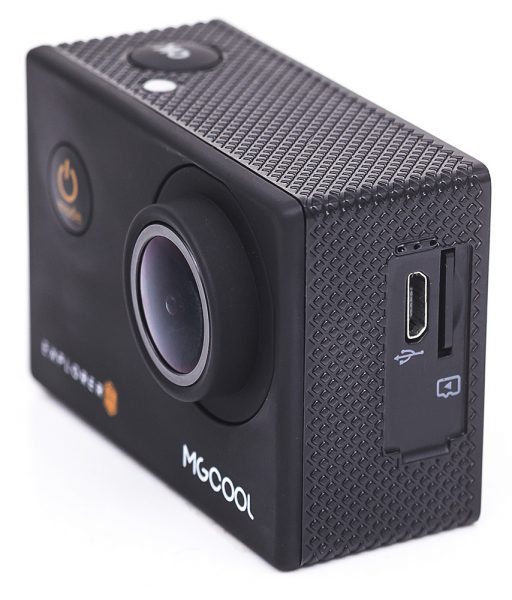 For a mid-range camera, the MGCOOL Explorer ES is an action camera that captures high-resolution footage at a low price range. And when  I saw low price range I mean low.  So for people out there that want to get into shooting with action cameras but don't want, or need, to spend a lot of money, the Explorer ES by MGCOOL is a perfect camera to introduce yourself into the world of action and POV cameras. I would say this is a great starting camera if you want to dip your proverbial foot into the pool of action cameras and find out what quality and resolution you have a need for.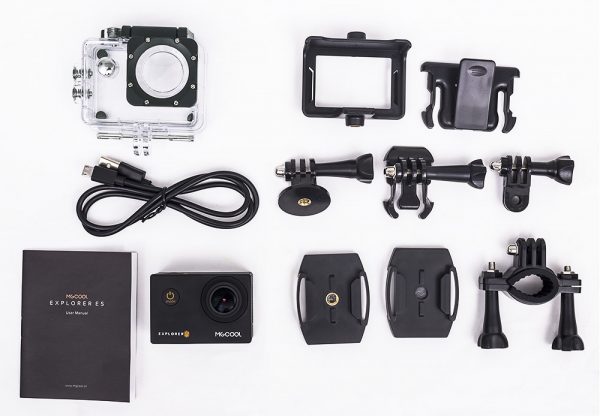 The Explorer ES comes with several accessories and mounts to get you going and to start using the camera in many action scenarios. For the quality and price of this camera, you can get several Explorer ES cameras for the price of one high-end camera. MGCOOL also offers a 2 year warranty on this camera.
Although I really don't like uploading videos larger than 1080 to Youtube because of Youtube's compression, you can check out a small test clip I shot with the Explorer ES below.
You can purchase the MGCOOL Explore ES camera here: https://goo.gl/bTYLha
And to learn more about this camera, here are a couple of links to visit:
http://www.mgcool.cc/goods.php?id=52
https://www.facebook.com/Mgcool.fans/
Source: The sample for this review was provided by Gearbest. Please visit their site for more info.
Product Information
Price:
$40.00
Manufacturer:
MGCOOL
Retailer:
Gearbest
Pros:

Super low price.
Good image quality.
2.0" inch screen.
Wi-Fi.
No lag in video with app.
Dash cam capable.
Good beginner camera.

Cons:

3K resolution is only 15fps.
Soft image around edges.
No manual image controls.
No mini-HDMI port.