We use affiliate links. If you buy something through the links on this page, we may earn a commission at no cost to you. Learn more.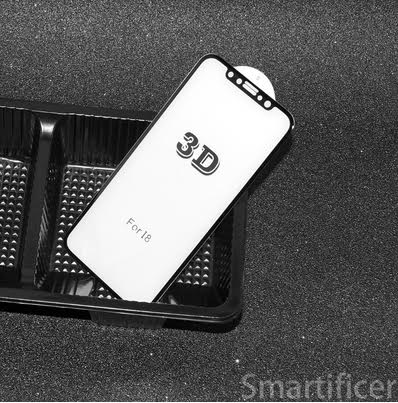 Earlier in the week, Boy Genius Report posted a quick article with a picture/rendering/rumor of the soon to be announced Apple iPhone 8. Click on the BGR link and take a look. I'll wait… Ok, now look at the image above. The screen shape, bezels, and top screen edge looks very similar, doesn't it? What is that in the image above? It's a screen protector. A screen protector for the iPhone 8. Or at least it sure seems like it's going to be for the iPhone 8 considering the email I received this morning.
It's not unusual that I receive emails from screen protector makers and companies who make cases for devices that have not been officially announced yet, and this morning I received such an email from a person representing Smartificer Technology Limited in Shenzhen China.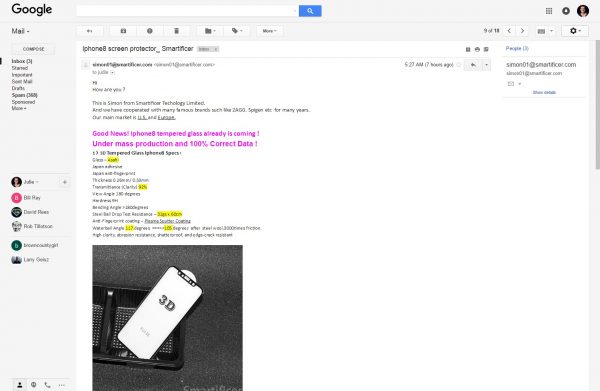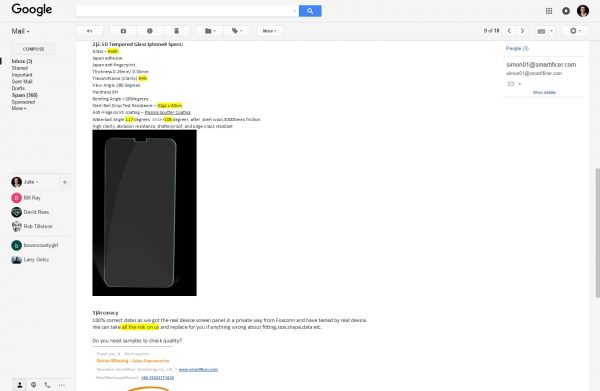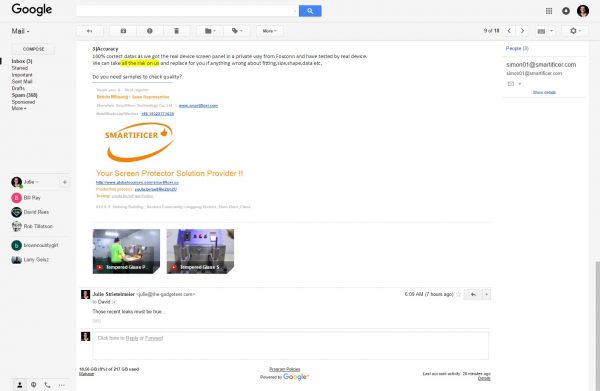 As you can see and read from the email, this company is trying to sell this new tempered glass screen protector to me because they think The Gadgeteer sells products. I get emails similar to this one every day from other Chinese companies, but this one caught my eye because I saw the same style of screen in the BGR article.
So do you think this is just a scam or the real thing? Unfortunately, we won't really know for sure until Apple unveils the new iPhone in a couple months. I hope it's true because I like the look of this device.