We use affiliate links. If you buy something through the links on this page, we may earn a commission at no cost to you. Learn more.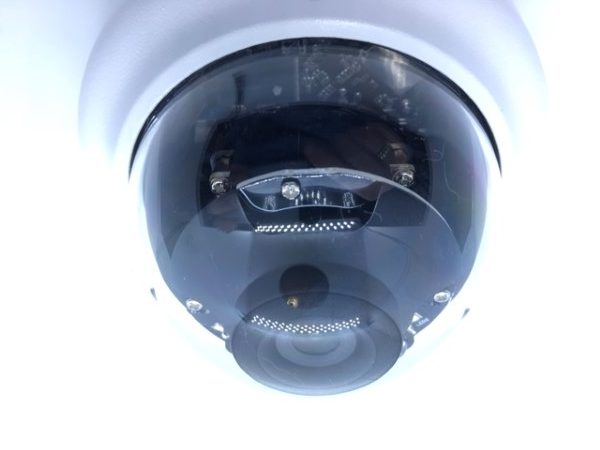 Over the past year or so, I've gradually been adding to my home automation and security system. Being a Gadgeteer, I've enjoyed implementing different cameras into my system and jumped at the chance to review Foscam's FI996EP Security Camera. 
The camera arrived in its own nest of closed-cell foam, accompanied by an Ethernet cable and power adapter. The power adapter is somewhat redundant because this camera can be powered by PoE, or Power over Ethernet if your switch is so equipped. Power supply current is 1 Amp.  I used the power supply to configure the camera but set it aside, preferring the streamlined convenience of PoE.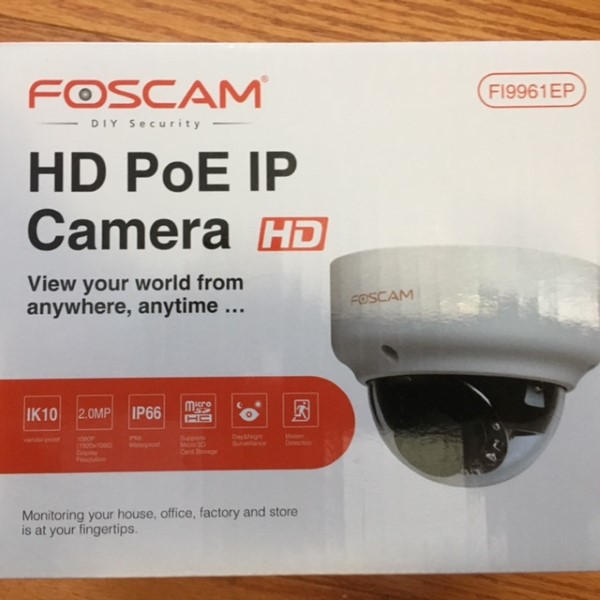 Foscam has a reputation for making sturdy, reliable cameras. The FI996EP is no exception. The housing on this camera is virtually bulletproof. It's quite heavy, and entirely metal, with a clear plastic dome to protect the camera, SD card, and infrared electronics from the elements. I'm not exaggerating when I say this camera is built like a tank.
Triple hex-head screws hold the cover in place. It's not included, so you may have to rummage around your tool box to crack open this egg. Once opened, the camera can be pivoted from straight down to about 70° inclination. Clearly, designed to be mounted on a ceiling and aimed in the direction of naughtiness, um… interest.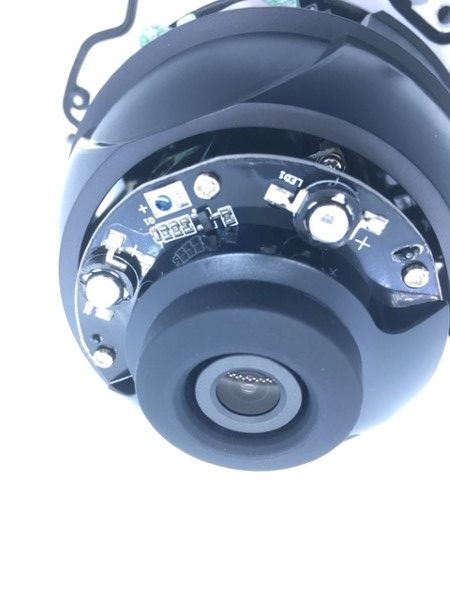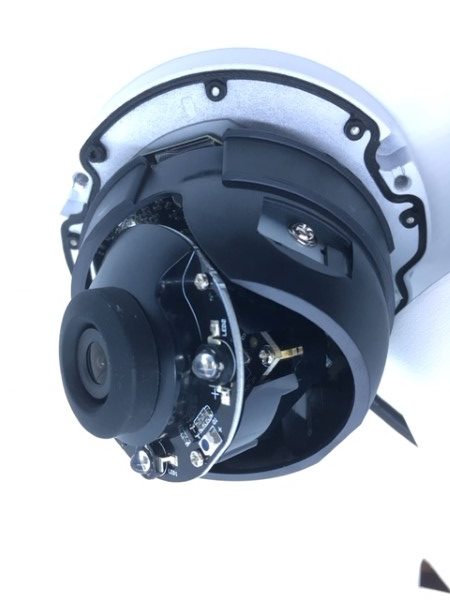 I downloaded the Foscam App using the instructions from the installation manual, applied for an account, plugged the camera into an Ethernet port, applied power, and scanned the QR code on the camera base to add the camera to the app. All took less than five minutes. With very little lag, the first images popped onto my screen. Images were clear and crisp. Switching from full color to black-and-white infrared "night vision" was virtually instantaneous.  The FI996EP sports an SD card slot to capture images, or you can opt for paid cloud storage. The camera can also be accessed through web browsers using Foscam's "Equipment Browser" software, but I will primarily use the iOS app.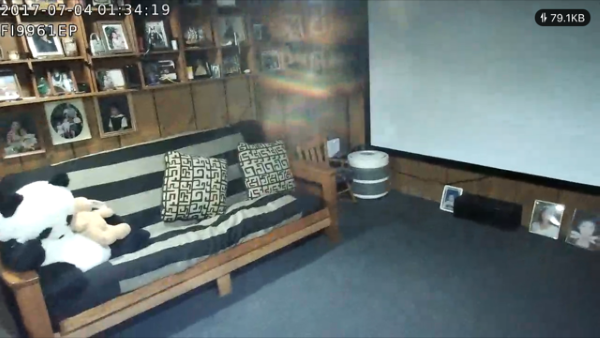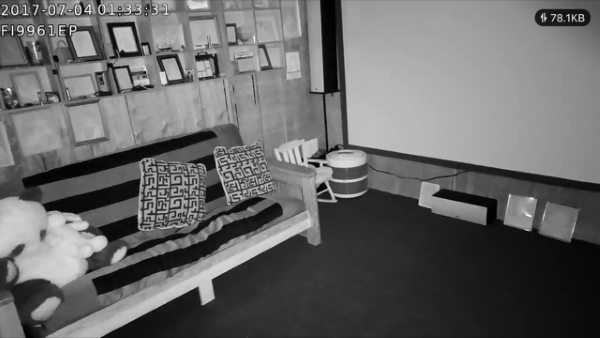 A five-headed cord sprouts from the camera's base allowing access to the Ethernet port, reset switch, power jack, and composite video, should there be a need to connect to an existing security system or DVR.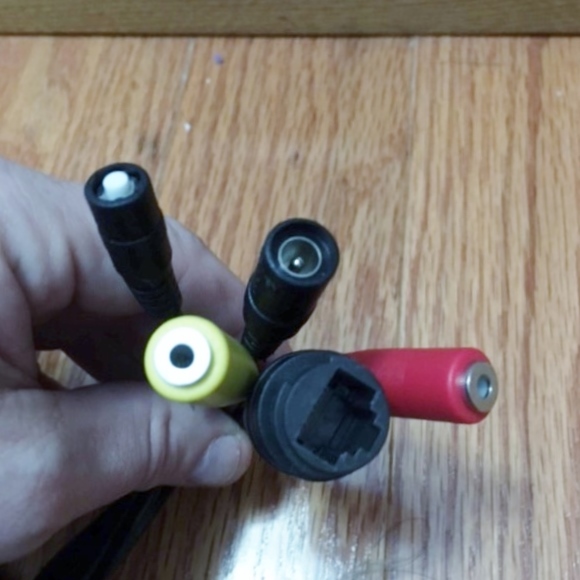 I found this camera to be a capable addition to my home security system and I had no trouble with setup or use, but it should be noted, this camera does not have wireless capabilities and requires wired Ethernet for IP connectivity.  This may be a deal-breaker for some, but the ruggedness, ease of use and image quality shouldn't be overlooked.
Source: The sample for this review was provided by Foscam. Please visit their site for more info and Amazon to order.