We use affiliate links. If you buy something through the links on this page, we may earn a commission at no cost to you. Learn more.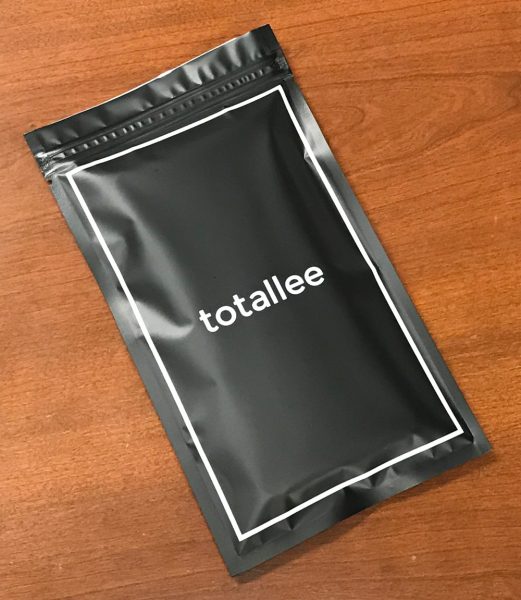 I typically do not have a case on my iPhone, preferring the natural feel of the smartphone itself. But I do worry a bit about buggering my very expensive tech-toy due to my desire to use it naked. I sometimes use a case when I'm feeling conservative but most feel so bulky and in the way. totallee's thin leather iPhone case tries to bridge the gap between the two extremes. This case is about as minimalist as you can find, barely changing the look, feel, and weight of the sleek and slim device. 
Note: Click the images to see a larger view.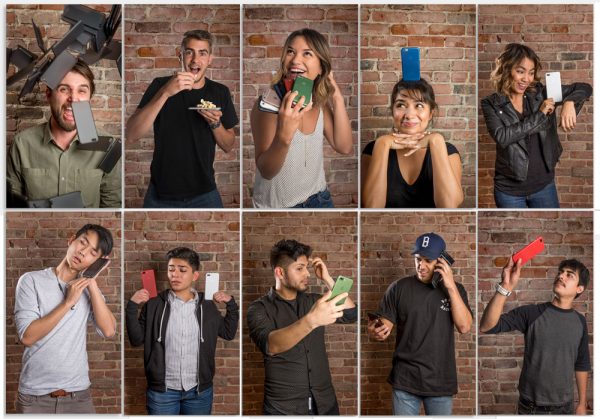 totallee is a startup company based out of South Pasadena, CA. Their primary mission is to make thin iPhone cases that provide decent protection without adding bulk. When totallee began in 2013, they wanted to develop a line of cases that are "thin, elegant and fairly priced". According to their website, they're a "group of hard working, creative individuals who care about the products we sell and about the people we sell them to."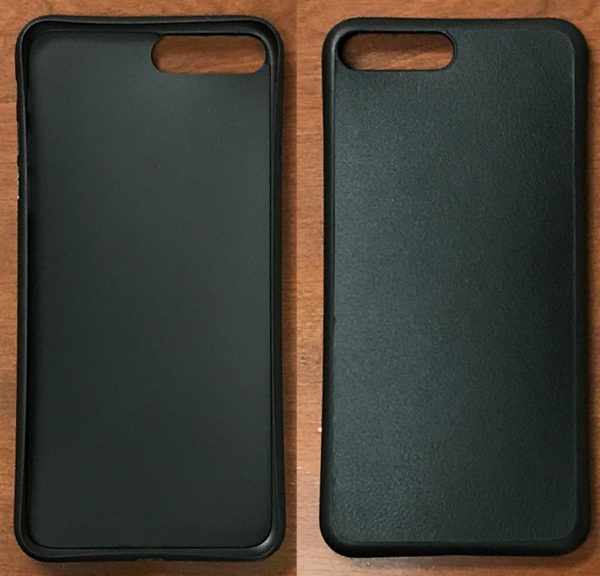 Truth be told, when I first opened the packaging and held the totallee thin leather case my initial impression was less than positive. It felt cheap and at best, mediocrely made.  But with time, it has definitely grown on me. I've had it on my iPhone 7+ for several weeks and have not gotten tired of it.
The case itself is made from polypropylene and is a mere 0.02″ thick, weighing in at 0.1 oz. The thin leather iPhone case features a genuine lambskin leather backing that is inset into the plastic.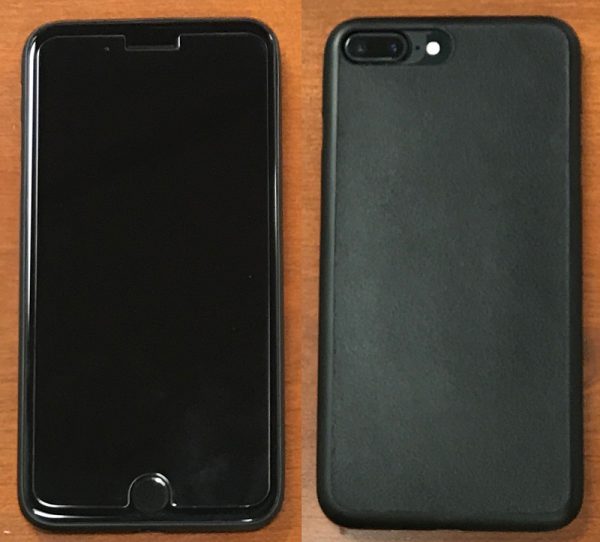 The $29 thin leather iPhone case is perfectly fitted for the iPhone 7 and 7 Plus. Here you can see it installed on my smartphone…it is a very tight fit with zero gaps whatsoever. totallee's goal is to: keep your iPhone 7 Plus looking like an iPhone.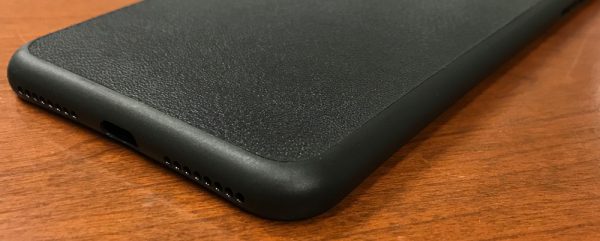 The lambskin leather on the back of the case adds texture and grip to your slippery device. I was surprised to find out the "leather case" only had leather on the back vs the whole case. But overall the design works very well.
This case snaps-on the smartphone and covers/protects 99% of the iPhone's sides and back. Instead of push-throughs, the totallee case has well fitted cutouts that allow access to the iPhone's mute, volume, and power buttons. The buttons themselves are slightly recessed but easily pressed when desired.

The totallee case has a cutout for the lighting connector and speaker holes on its base.

The case covers the entire top of the iPhone.
totallee backs their $29 thin leather iPhone case with a 2-year hassle-free warranty. It is available for the iPhone 6/6+/7/7+ in black and as the name implies costs 29 bones.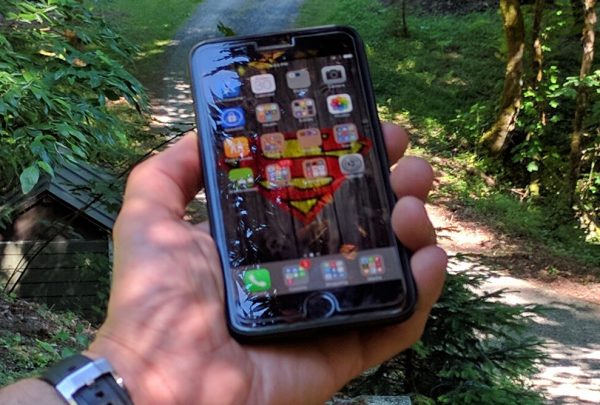 The totallee $29 thin leather iPhone 7 case is great minimalistic protection for your sleek and slim smartphone. This case adds little bulk or weight to your iPhone while providing decent protection from bumps, nicks, or scrapes. Though it wouldn't add much drop or impact protection. An added bonus is that the totallee case enables me to sandwich a metal plate between it and my iPhone to use the magnetic mounts in my vehicles. Bottom line: the totallee thin leather iPhone case is well made/engineered from solid materials, designed to keep your iPhone looking and feeling as Apple intended while protecting it from the outside world.
Updates 09/12/17 by Julie Strietelmeier
Dave kept going on and on about how much he liked this minimal case, so when Totallee offer to send me their new brown leather version of the same case, I was happy to accept it. When it arrived and I took it out of the Ziploc style pouch, I wasn't impressed because the case was so thin and honestly cheap looking. But once I put it on my iPhone 7 Plus, my mind instantly changed. I love this case. It adds just the right amount of grip while adding almost NOTHING extra to the phone. I'm looking forward to getting one for my iPhone 8 too!
Source: The sample for this review was provided by totallee. Please visit their site for more info and to order. You can also see other totallee cases on Amazon.