We use affiliate links. If you buy something through the links on this page, we may earn a commission at no cost to you. Learn more.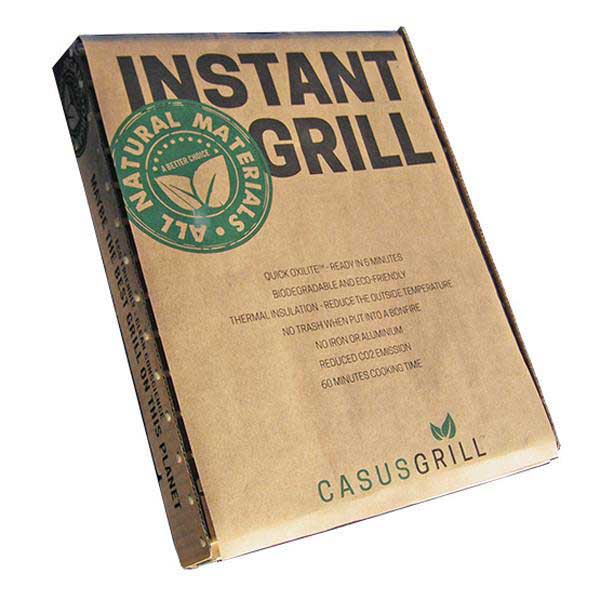 Have you ever purchased a grill only to use it the one time you had a craving for chargrilled hot dogs and hamburgers? I'll admit that we did that. We bought a small Webber grill, grilled with it one time and then it sat in the garage for years until we gave it away. Maybe a better alternative would be the disposable CasusGrill.
The CasusGrill is a biodegradable grill that is made of 100% natural components like a cardboard box lined with lava stone, a bamboo rack, and special charcoal briquettes that are also made of bamboo.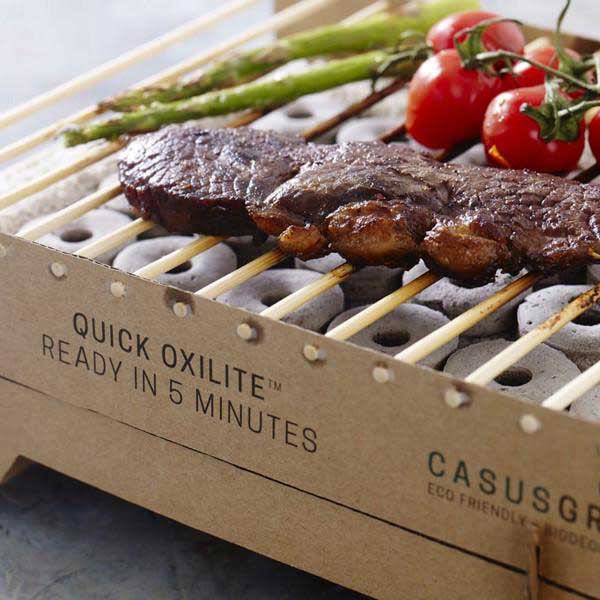 This 12.2″ x 9.25″ won't cook enough food for a huge party, but it is ready to use in about 5 minutes and has a 1-hour cooking time.
After you're finished grilling your favorite foods, you can chuck the CasusGrill in a bonfire. That means no cleanup!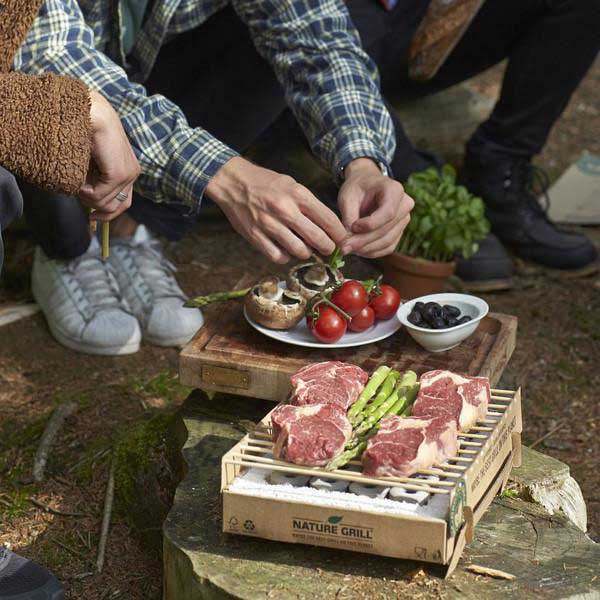 With a price tag of only $8.00, the CasusGrill biodegradable instant BBQ is the perfect little cooker for the next time you get a craving for charred meats.
Head over to TheFowndry for more info and to pre-order one for your next cookout.