We use affiliate links. If you buy something through the links on this page, we may earn a commission at no cost to you. Learn more.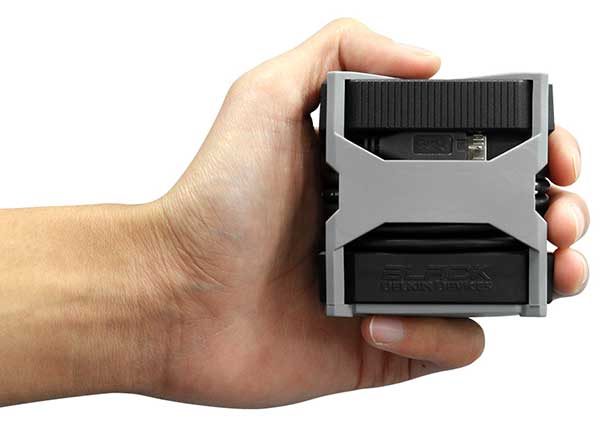 I don't use Compact Flash, SD and micro SD cards all that often these days, except for the SD card in my Canon 70D DSLR which I use for Gadgeteer product photography. I mainly use my smartphone as my primary camera, but photographers still use flash cards and flash card readers. But I bet they haven't seen a bomb proof card reader like the Black USB 3.0 card reader from Delkin.
The Black USB 3.0 Rugged Memory Card Reader features three cards slots that include a UHS-II SD, microSD UHS-II, and a CF
UDMA 7 card slot, all capable of simultaneous data transfer.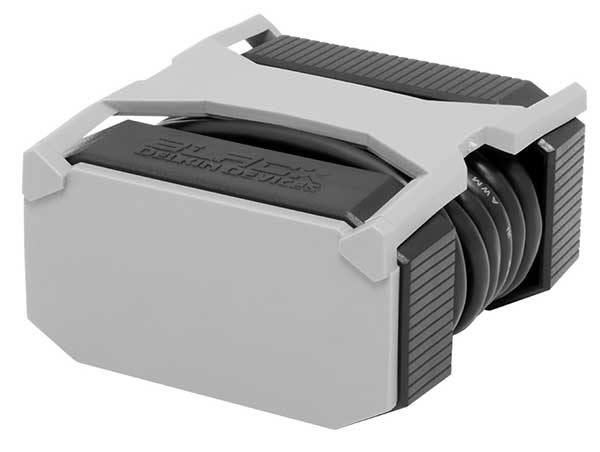 The Delkin Black USB 3.0 card reader has built-in cable storage and a rubberized protective cover.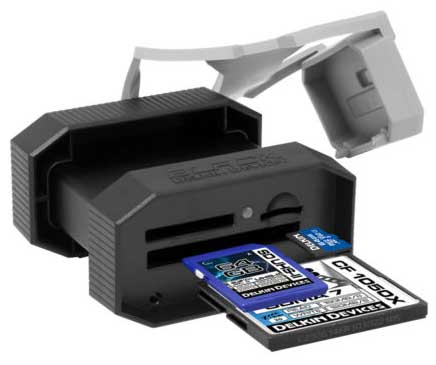 Delkin stands by their products with a 5 Year warranty, but they also offer a free 48-hour replacement if this reader stops working. Now that's service.
Now the bad news, Delkin BLACK products are not sold online through normal retailers. They are sold exclusively through authorized camera stores in the US and Europe. I can't even find pricing…
For a list of authorized dealers near you, head over to delkindevices.com and if you don't need something quite this rugged, check out Delkin's other card readers that are available on Amazon.