We use affiliate links. If you buy something through the links on this page, we may earn a commission at no cost to you. Learn more.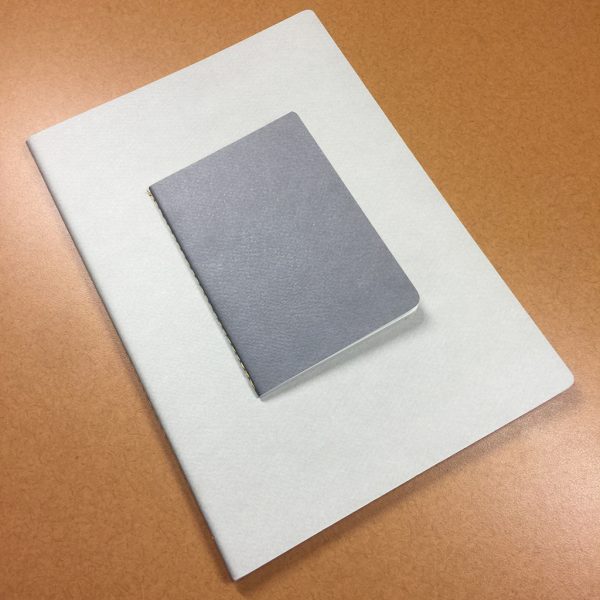 REVIEW – I like notebooks. Even in this increasingly digital world, in which we use apps on phones and tablets to record notes to ourselves and share them with others instantly, I find a traditional notebook to be useful. From anything to jotting a quick reminder to making to-do lists to keeping a journal, an old-school paper notebook can come in handy. And while Baron Fig is best known for their original Confidant Hardcover Notebooks, they also know that sometimes you might want something slimmer. So they designed their Vanguard Softcover Notebook line with a thinner, soft cover and fewer pages, it and complements their Confidant well. Let's check it out!
Options
The Baron Fig Vanguard Softcover Notebook is available in the following options:
Sizes (Pocket and Plus sizes reviewed here)

Pocket (AKA Small) – 3.5 x 5 inches, 48 pages ($9 per 3-pack)
Flagship (AKA Medium) – 5.4 x 7.7 inches, 72 pages ($12 per 3-pack)
Plus (AKA Large) – 7 x 10 inches, 104 pages ($15 per 3-pack)

Colors (both reviewed here)
Page Type

Blank
Ruled (reviewed here)
Dot Grid (reviewed here)
Packaging
The Vanguard notebooks are sold only as 3-packs, not individually.  As shown above, each 3-packed was shrink-wrapped, with a simple cardboard band around each pack.
Features, Functions, and Performance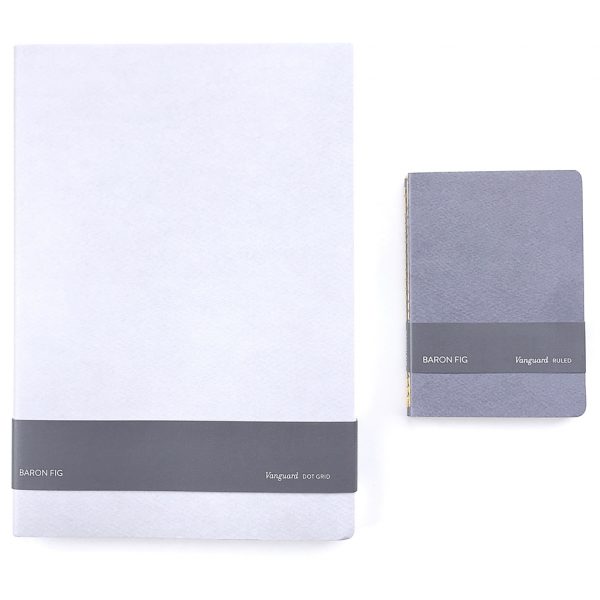 After removing each 3-pack of Vangards from their shrink wrap, the first thing I noticed was that these notebooks, though softcover, felt of very high quality, from the covers to the pages to the binding.  More on these details below, but together these features contributed to a very favorable first impression.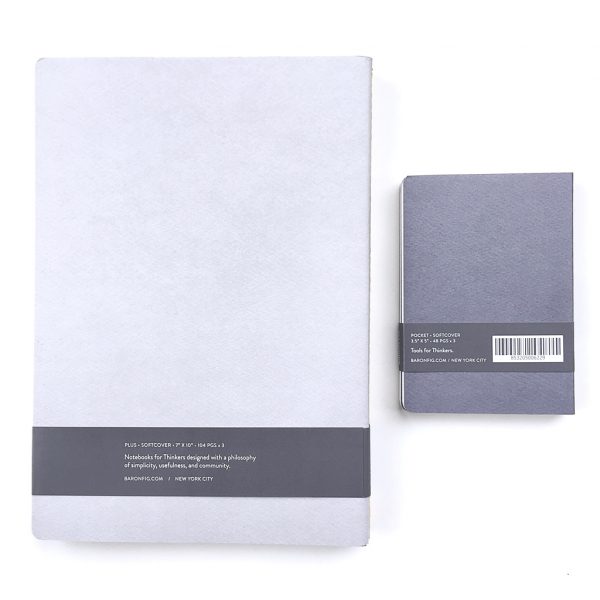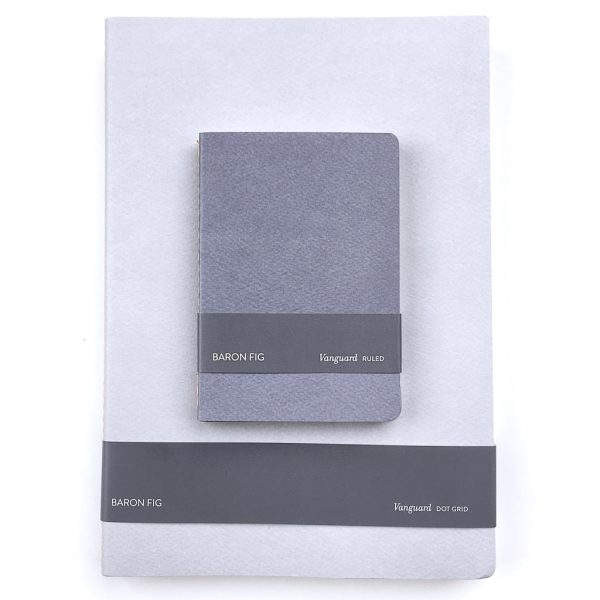 The above photo illustrates the difference in size between the Pocket and Plus Vanguard notebook sizes.  There is an intermediate size, the Flagship, between these two sizes, but I was only provided these two sizes for review.  Baron Fig calls their somewhat unconventional notebook sizing "smart" dimensions—they are slightly wider and shorter than most other notebooks of this type.  More on the sizing below.

Above, a bit of an idea of the thickness comparison.  The Pocket size (top) has 48 pages, while the Plus size (bottom) has 104 pages.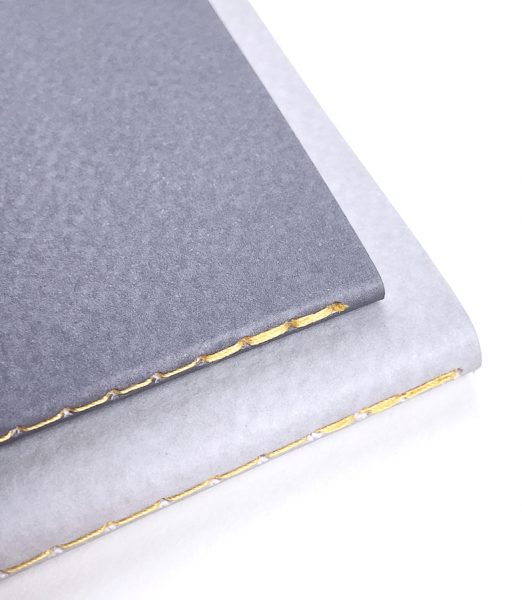 As mentioned above, one of the little features that I liked about the Vanguard notebooks was the binding stitching.  It may seem like a minor detail, but when minor details are done well, they can become emblematic of the quality of a product as well as a bit of a characteristic trademark.  The yellow stitching is noticeable enough that can help make the Vanguard notebooks more easily recognizable compared to other, similar notebooks.  I also found the stitching to be very carefully done—in the few months that I used these notebooks, not a single stitch came loose, and considering that I carried the Pocket in my pants pocket daily and the Plus to frequent work meetings, I think this is impressive.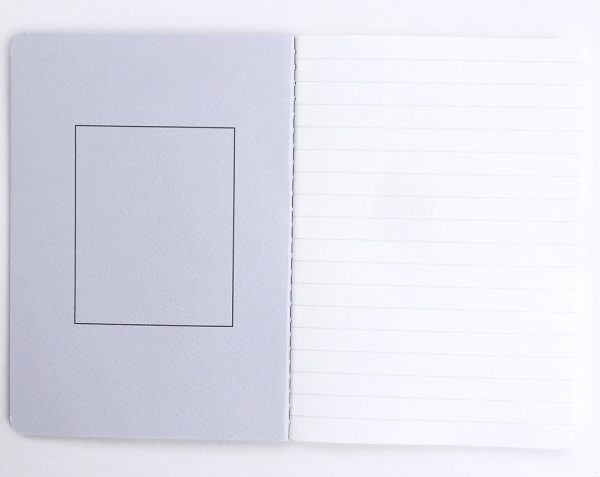 Above is a shot of the open cover of the Pocket size Vanguard.  Like its hardcover cousin, the Confidant, Baron Fig has kept the design simple and minimalist, with a single blank rectangle inside the cover for the user to write, sketch, doodle…well, whatever they wish.  I liked the width between the ruled lines—not too narrow, not too wide.  This may not seem like much, but for me it is an important design element.  I've used various brands of ruled notebooks for many years and some had line spacing that was far too wide, which felt like I was wasting valuable space.  Like the dots of the Dot Grid Vanguard below, the ruled lines are visible enough to be useful, yet faint enough to not seem overbearing.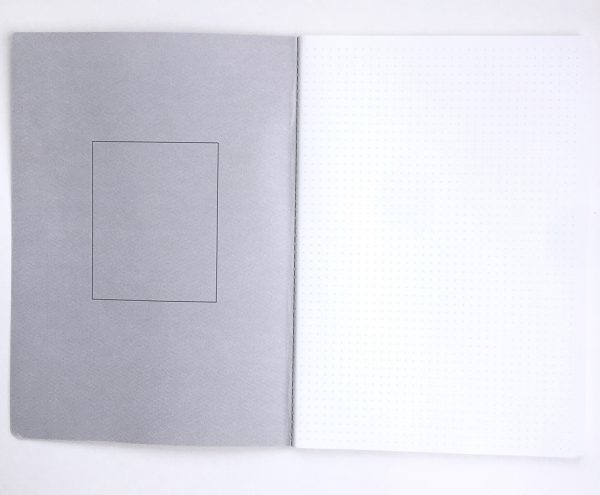 Above, a photo of the open cover of the Plus size Vanguard.  Again, the Confidant-like, minimalist rectangle is present on the inside cover to allow the user to customize their notebook to their liking.  I was sent the Dot Grid version of the Plus size Vanguard.  I'd never used a notebook with Dot Grid style pages before, and I wasn't sure if I'd like it.  Turns out, I love it.  It's very versatile because it can essentially be used as a grid-style guide for drawing or sketching, but the dots can also be used like lines on a ruled page.  And the dots are visible, yet faint enough to be unobtrusive.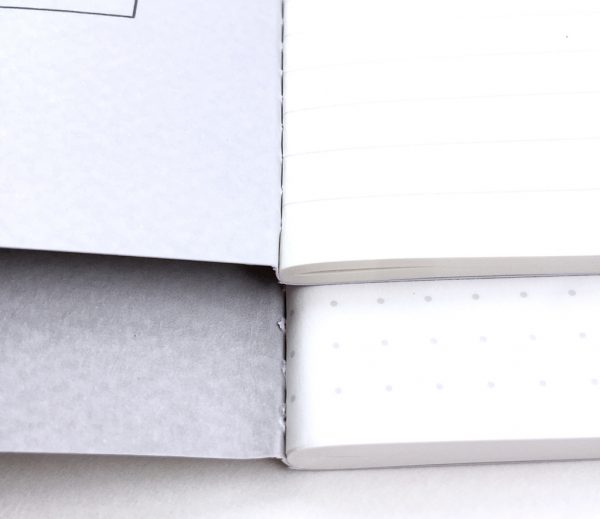 Above, a closeup of the Pocket size Dot Grid page Vanguard (top) and the Plus size Ruled page Vanguard (bottom).  Visible are the cover texture, the binding stitching, the page dots or lines and the tightness of the pages.  The pages themselves are acid-free, fine grain paper, safe from degradation and allowing minimal ink bleed-through.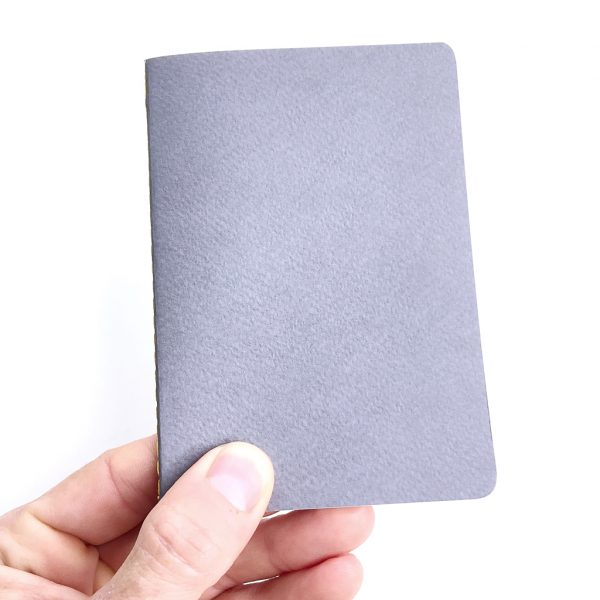 Although the photo above makes the Pocket size Vanguard seem a bit large, it really is the perfect size to carry in…well…a pants pocket, purse, bag or backpack.  I've been carrying a Pocket Vanguard in my pants pocket as part of my EDC for a while now, and its minimal footprint and thickness almost make me forget its even there.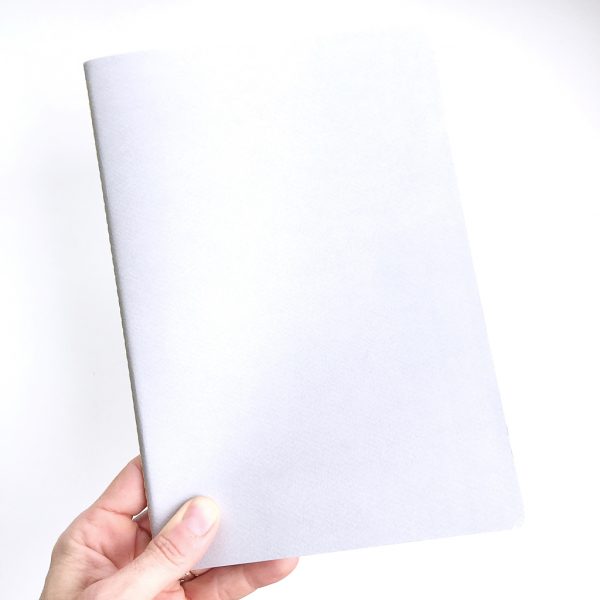 The Vanguard Plus on the other hand, is a great notebook for jotting in all types of situations.  I've used one as my work notebook, toting it to meetings for note-taking and the like.  The soft, yet durable cover means I can stuff it into or grab it out of my backpack, drag it into conference rooms or just about anywhere and it will continue to hold up (and it has).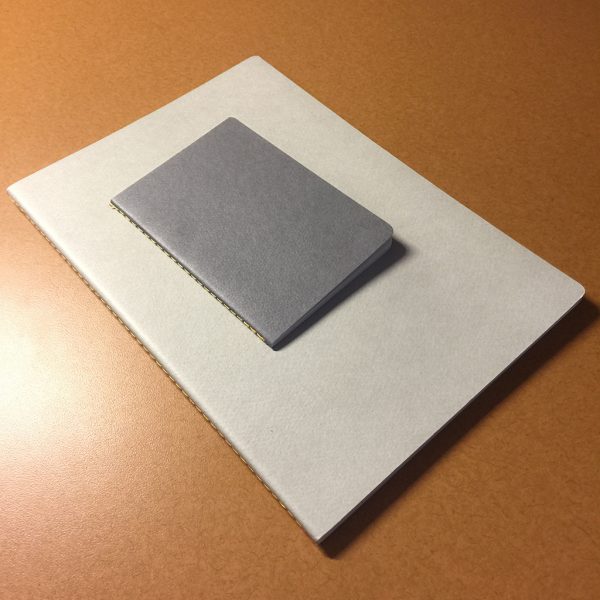 Conclusion
Like the Baron Fig Confidant Hardcover Notebook that I reviewed a while back, I've become a big fan of Baron Fig's Vanguard Softcover Notebooks. I typically carry a Pocket size Vanguard in my…well, pocket of course…as part of my EDC.  And like their Confidant counterparts, the Vanguard's construction is very high-quality, with soft, yet durable covers, high-quality paper and sold, yellow stitched binding. If you are in the market for some thoughtfully-designed and well-built softcover notebooks, give the Baron Fig Vanguard a look.
Update 5/13/20
Baron Fig's paper products are hard to beat, and these Vanguard Softcover Notebooks are no exception. They are probably my favorite softcover notebooks right now, and a great alternative to some of the other, more popular brands of similar notebooks if you are looking to try something new.
Source: The sample for this review was provided by Baron Fig. Please visit their website for more information or to order. You can also find some Baron Fig products on Amazon.