We use affiliate links. If you buy something through the links on this page, we may earn a commission at no cost to you. Learn more.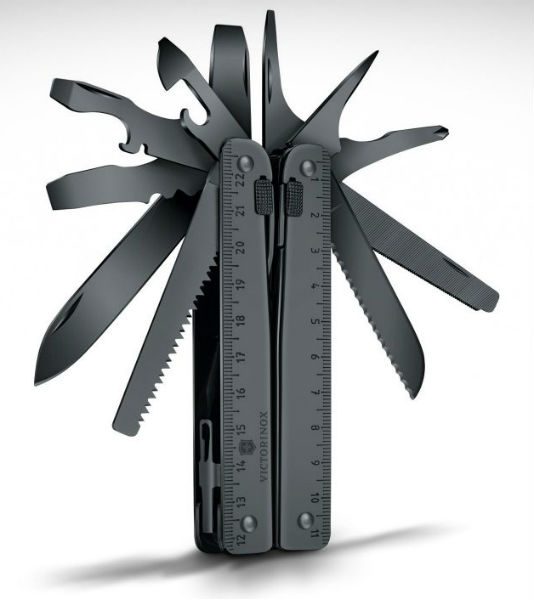 I don't want to stereotype an entire gender, but I feel like it's safe to say that when given a choice of colors for gadgets and tools, a typical male will almost always choose black. If you're one of those typical males and are looking for a new multi-tool, look no further than the Victorinox SwissTool BS.
The SwissTool BS is made of blackened oxide steel that not only gives it a cool stealthy ninja vibe, but the finish also protects the steel against corrosion.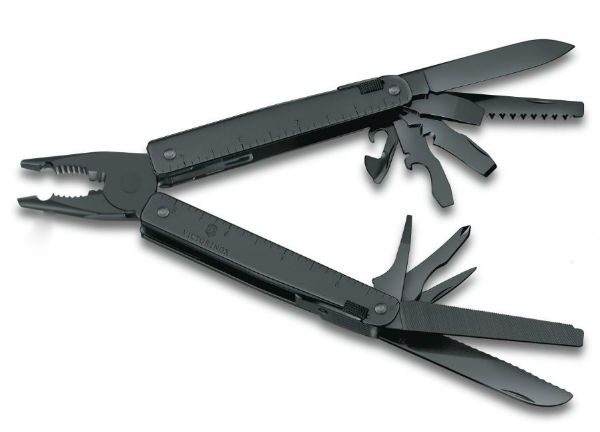 The 5-inch long Victorinox SwissTool BS multi-tool has 29 functions that include blades, saws, files, screwdrivers, pliers, a chisel and more.
For more info visit Victorinox where you can buy this tool for $200. If you feel like that is too spendy, you can buy a similar version of this multi-tool in plain steel on Amazon for about half the price.