We use affiliate links. If you buy something through the links on this page, we may earn a commission at no cost to you. Learn more.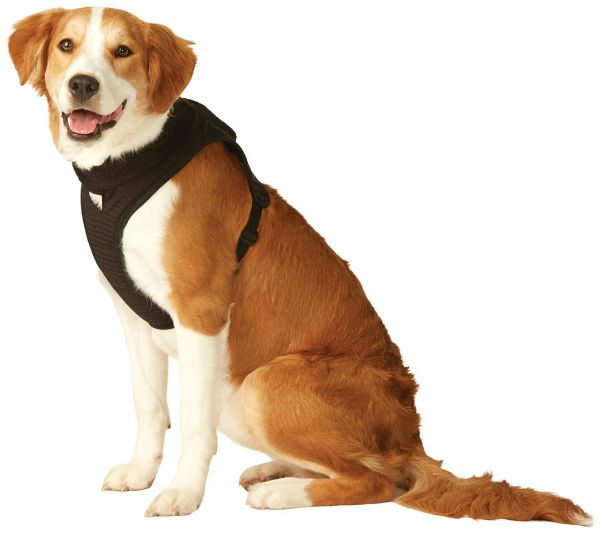 When man's best friend gets scared due to thunderstorms, fireworks, car rides, etc. you can't just tell them to calm down and deal with it. For one thing, they don't understand English and for another thing, refer to the first thing. Seriously though, it makes us just as nervous when our pets are nervous and unhappy. A potential solution is Calmz from Petmate.
Calmz is an adjustable vest that has been designed specifically for dogs to hold a device over specific acupressure points on your dog's spine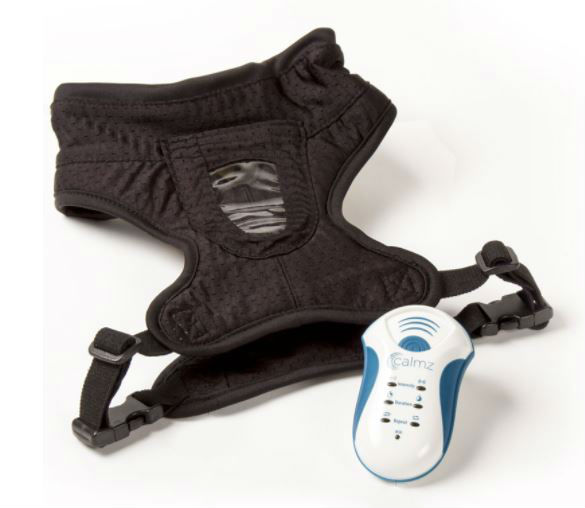 Calmz is a drug-free solution to help reduce canine anxiety, fear, and stress by playing a blend of calming tones, and classical music paired with mild vibration.
The controller is used to initiate the calming program that can be as long as 8 hours, making it a perfect tool for keeping your pet calm during the night when you're trying to sleep.
Calmz is powered by 3 AAA batteries (not included) and is available in different sizes (XXL – XL) for tiny to sized large dogs.
You can buy a Calmz vest for your best friend for $129.99. Visit calmz.com for more info.