We use affiliate links. If you buy something through the links on this page, we may earn a commission at no cost to you. Learn more.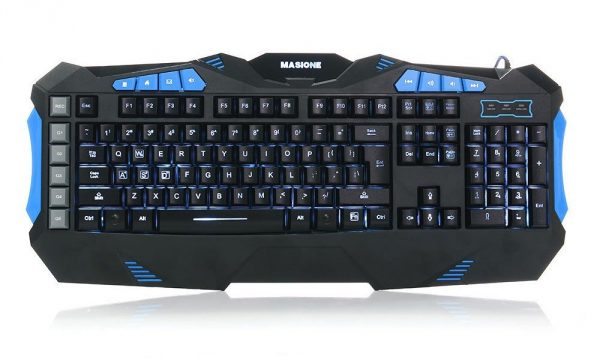 Most gaming keyboards out there are quite pricey with tons of features. Not everyone can afford a mechanical keyboard, with all the bells and whistles such as macro keys and special LED effects. The Masione LED USB gaming keyboard is an affordable option to those who want a standard macro keys, pretty LEDs, and a fun keyboard experience. Let's take a look.Note: Images can be clicked on to view a larger size.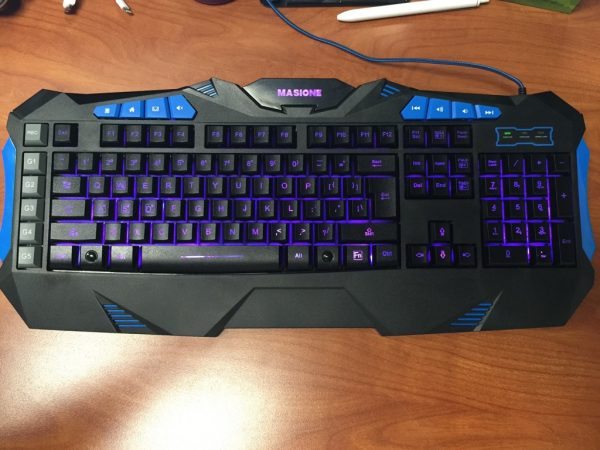 The Masione LED keyboard is constructed of sturdy ABS plastic. The USB cable is made of a blue braided material, which matches the blue plastic accents all around the keyboard.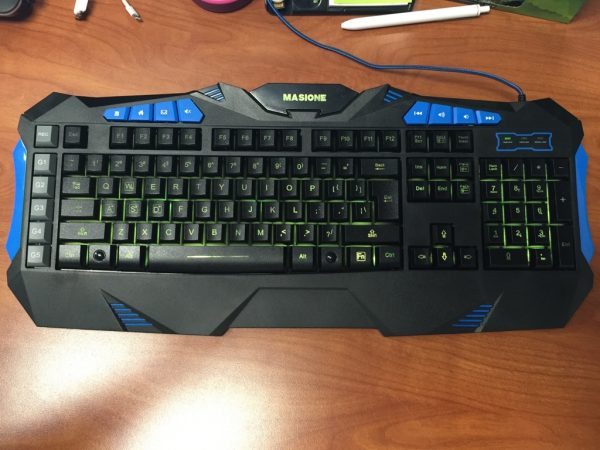 The keys on the keyboard are backlit with various LED colors including red, yellow, green, light blue, bright blue, and purple.  To change colors it's a simple key press of Fn and Scroll lock.  You can also change things like breathing, static mode, brightness, and turn the light off completely. I sometimes like to leave it to cycle through all the colors for a fun environment.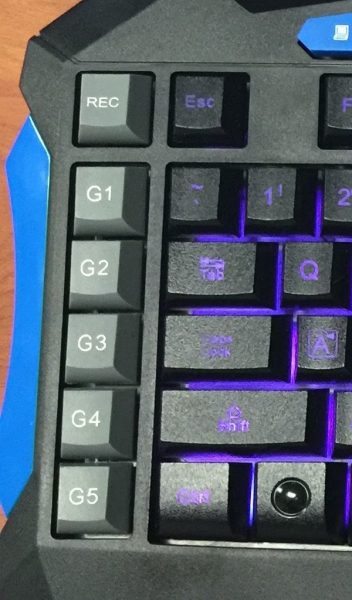 You can record five "G" macro keys simply if needed. Just press the "rec" button, then press a key, select your sequence, then press "rec" again.  It comes in handy with gaming or just typing in any other program. There are also media keys along the top which are convenient for volume adjustment and quick shortcuts compatible with Windows 7, 8, and 10.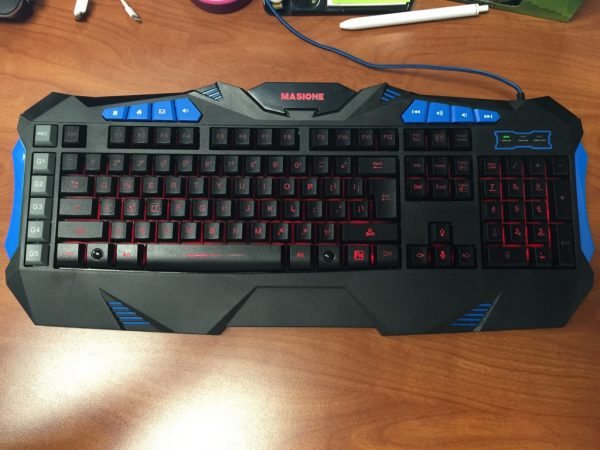 The one thing I found annoying is that the lights don't stay on if you stop typing after about five minutes.  I'm not sure why this feature is built in, since the keyboard is plugged in via USB and not wireless (as to save battery).  Also, when you turn off your PC, the keyboard LEDs stays on, which is also strange.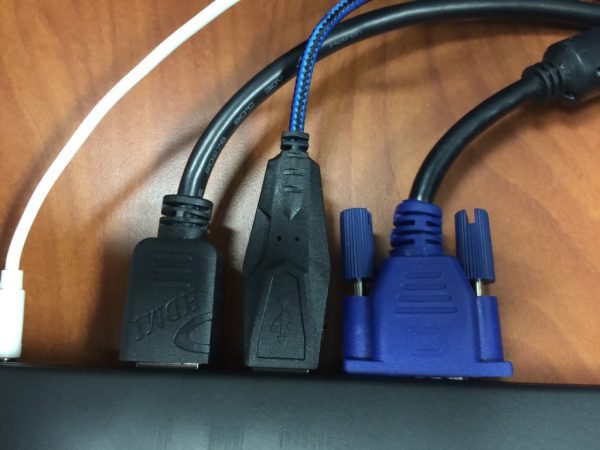 One thing to note about this keyboard is that it has a wide USB connection, so be weary if you don't have any space in between your USB and other ports.
Overall I would say that the Masione LED USB Gaming keyboard is pretty average. It has pretty lights, soft keys, and is very affordable, so if those things are important to you, then take a look. It's great for gaming or typing, but I tend to prefer a heavy feel to my keys while gaming. If you need more of a heavy key press, extra USB ports, or a "normal" enter key, then you might want to look elsewhere.
Source: The sample for this review was provided by Masione. Visit Amazon to view current pricing and order.