We use affiliate links. If you buy something through the links on this page, we may earn a commission at no cost to you. Learn more.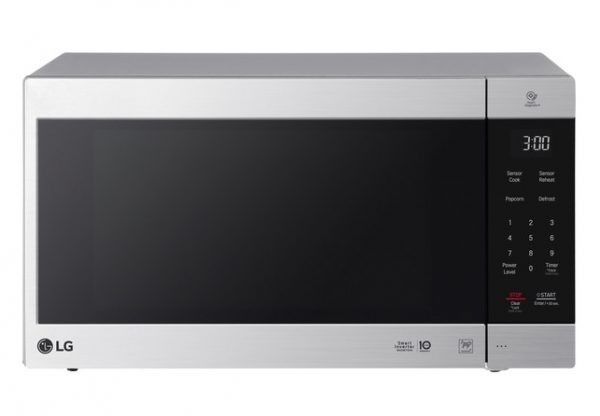 I remember huddling with my family around the new Amana microwave oven we bought in the early 80's and defrosting our first pound of meat. When we removed the specimen at the allotted time it was somewhat defrosted in some regions but thoroughly cooked in the corners and still solid in the center. More than 30 years later, people can expect the same sort of result when defrosting in most microwave ovens because the low power defrost setting is actually achieved by alternating blasts of full power and no power.
LG recently introduced the LG NeoChef line of microwaves which includes a new wave inverter technology, delivering variable power to customize the microwave intensity for different cooking modes. The power will vary between 300 and 1,200 watts to provide even defrosting and cooking. A built in humidity sensor can also be used to automatically adjust cooking cycles to the particular qualities of the food being cooked.
The NeoChef also includes a easy to clean exterior, heavy duty carousel base and LED lighting. Prices range between $129 to $219 based on oven capacity and peak wattage. Sure, this kitchen gadget doesn't fit in a drawer, but it might be one you use everyday. Visit LG for more info.