We use affiliate links. If you buy something through the links on this page, we may earn a commission at no cost to you. Learn more.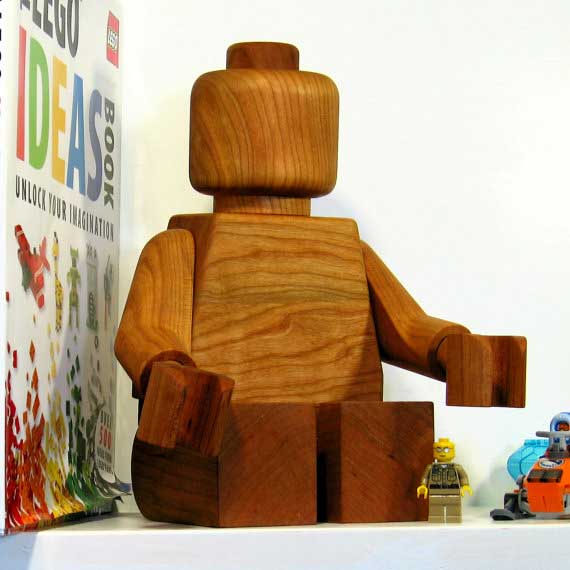 A few weeks ago I told you about a 4D anatomy model of a LEGO figure and today I have a 12 inch tall wooden LEGO figure for your LEGO fanatical fun.
This large LEGO man is made by Etsy artist Tom Stringham of MoreCowsThanPeople. The model is a very accurate replica of the iconic LEGO figure down to moving arms, feet, hands and even the head.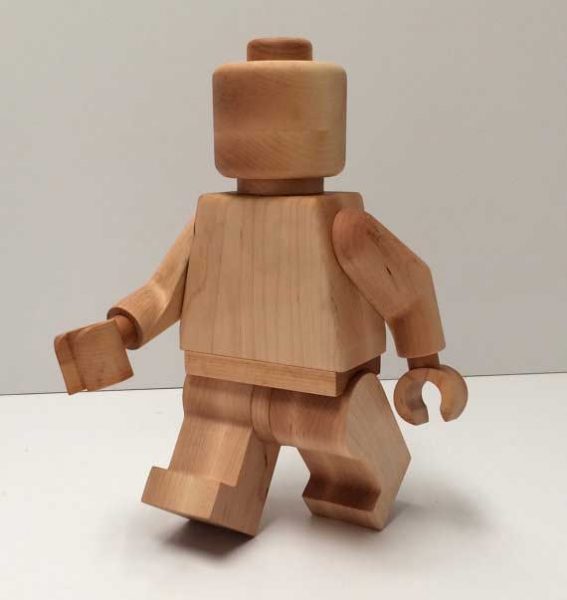 Tom makes these models in maple or cherry wood with a hand-rubbed finish to bring out the natural beauty of the wood.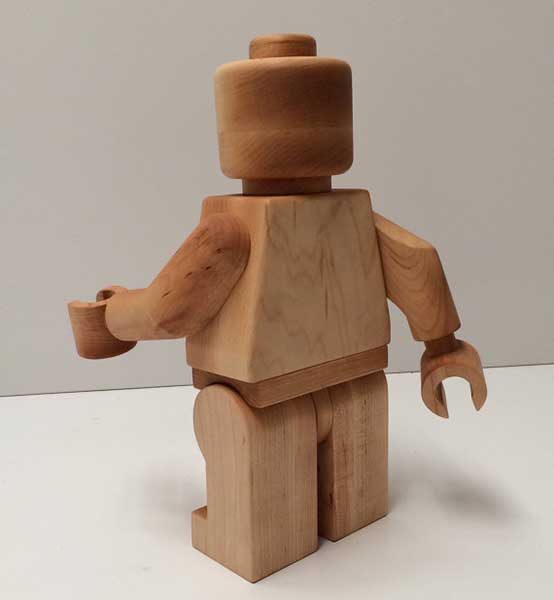 If you're a LEGO fan, you're probably reaching for your credit card to buy one, but you might change your mind when you find out how much one of these models costs. $495. Still interested? Head over to the MoreCowsThanPeople Etsy site for more info and to order.