The Gadgeteer is supported by readers like you! If you buy something through links on our site, we may earn an affiliate commission at no cost to you. Thank you! Learn more.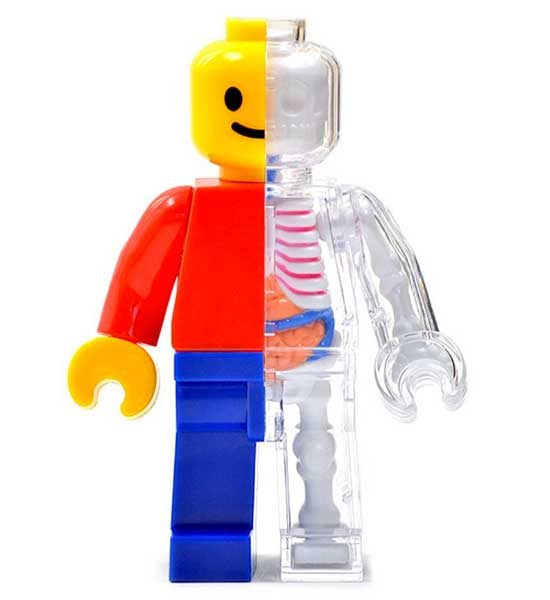 No LEGO collection can be considered complete without a Brick Man anatomy model from 4D Master. If you don't think that this is a must have gift for your favorite geek, then well, you're on the wrong gadget website my friend 🙂

This Funny anatomy model has been designed by Jason Freeny and features a see-through "skin" that lets you see the iconic LEGO minifig's skeleton and organs.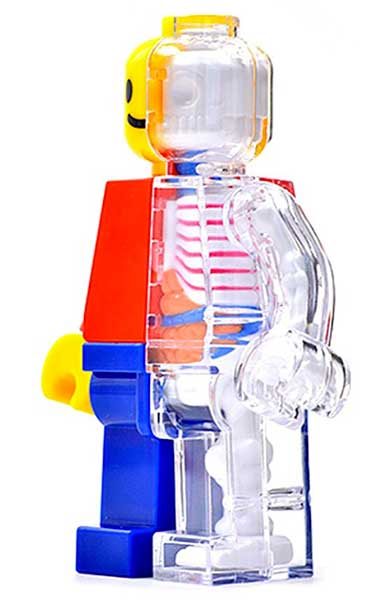 The 5.1 inch tall plastic model has 16 pieces and from what I can tell from other images that I've seen, the arms move. I'm not sure about the legs though.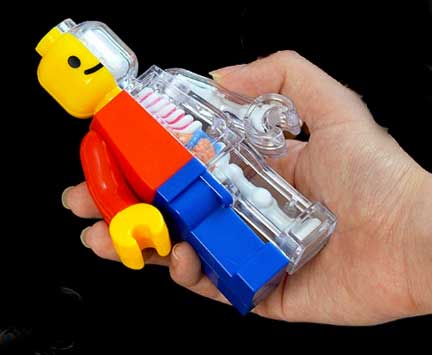 There are other versions of the minifig anatomy model available from 4D Master, but I like the one shown here the best. You can see all of 4D master's anatomy models at famemaster.com and you can order one for $22.99 from Amazon.