We use affiliate links. If you buy something through the links on this page, we may earn a commission at no cost to you. Learn more.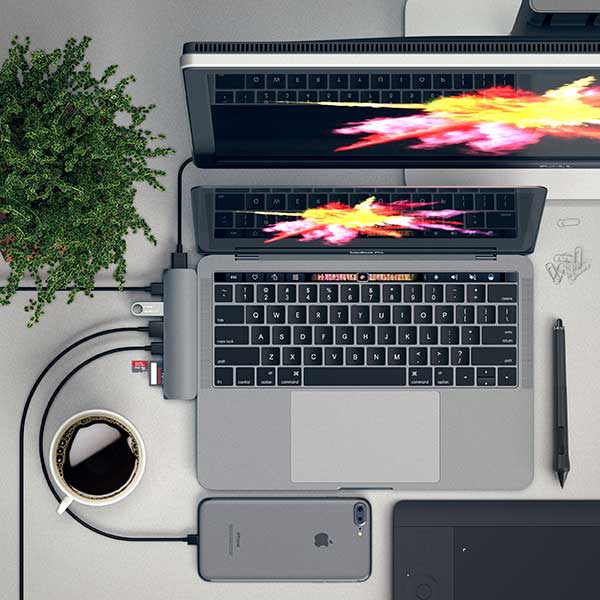 I recently sold my 13″ MacBook Pro to a friend at work after having purchased a refurbed 12″ MacBook. You might think that's a step in the wrong direction going from the powerful MBP to a slower MB. But I absolutely love the MB because it's small, lightweight, and does everything I need in a featherweight form factor.
But… isn't there always a but? The 12″ MacBook only has one Type-C port. So I've been looking for a perfect Type-C hub to use with it. Unfortunately, the new Satechi Type-C Pro Hub is designed for 13″ and 15″ MacBook Pros, which won't work for mine, but if you have a 13″ or 15″ MBP, click through to learn more.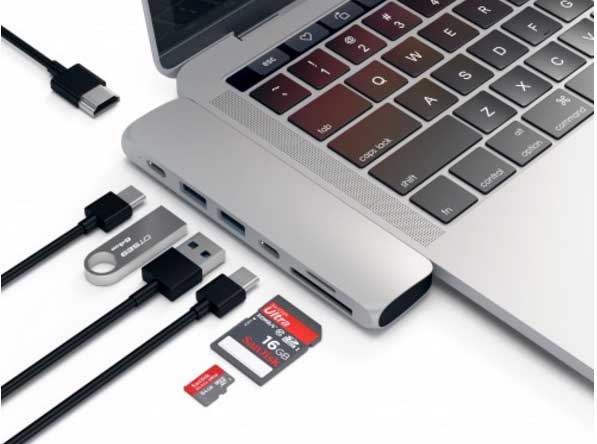 The Satechi Type-C Pro Hub plugs directly into the MBP on either the left or right side and offers 7 ports that include:
1 Thunderbolt 3 port that offers pass-through charging
1 4k HDMI port that offers 1080p high-resolution video at 60Hz to external 4k monitor screens
1 USB-C port
2 USB 3.0 ports
1 SD card reader
1 Micro SD card reader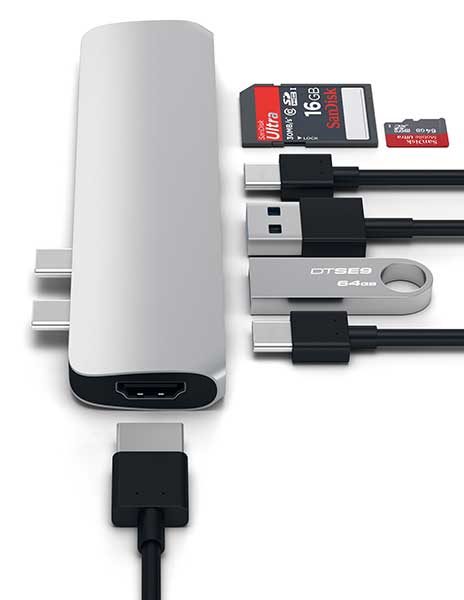 The Type-C Pro Hub is available now Silver or Space Gray for $99.99 at Satechi.net and Amazon.