We use affiliate links. If you buy something through the links on this page, we may earn a commission at no cost to you. Learn more.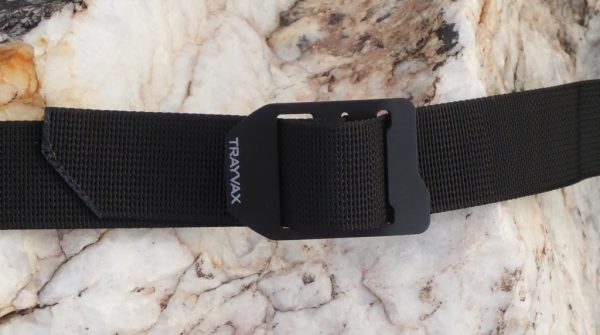 Belts, we all have them, we use them and even abuse them at times. Like most men my age, I have owned my fair share of belts, leather, nylon, webbed, solid, and they all perform the same function, to keep my pants up. Now I won't lie to you at this stage of my life (a little older and a little wider) I don't wear belts that often, but I do find that when I do it is more often for casual outdoor experiences than for formal occasions. That's why when Trayvax offered me a chance to try out their new Cinch belt I did.
Note: Images can be clicked to view a larger size.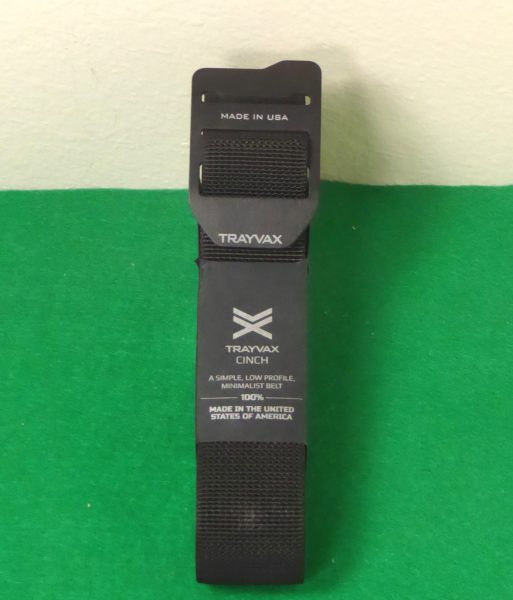 You may recognize the Trayvax name from the many news articles and reviews we have done on their various products like the Trayvax Axis wallet that I reviewed in 2016. The Cinch belt is the newest product from Trayvax. It is a nylon web belt with a custom made aluminum belt buckle.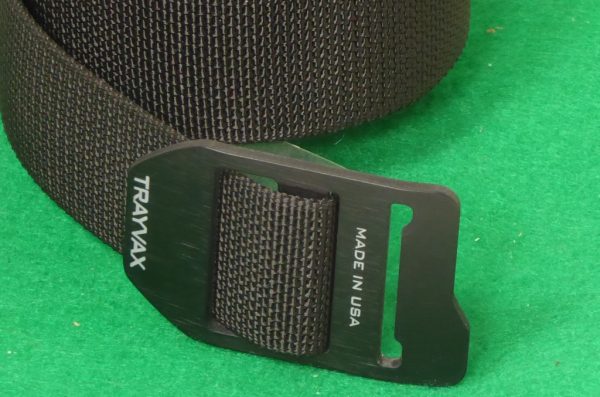 The Trayvax Cinch has the following features listed on their website:
Infinitely adjustable friction belt
Heavy-duty MIL-SPEC nylon webbing
Aerospace-grade tempered aluminum buckle
Anodized finish
Light brush grain pattern
High-tensile strength (2000 lbs)
Instant tensioning and hassle-free locking
Low-profile, minimalist design
Buckle bent to contour with shape of body
Interchangeable buckles
Compatible with concealed carry
Sourced and made in the USA
Lifetime warranty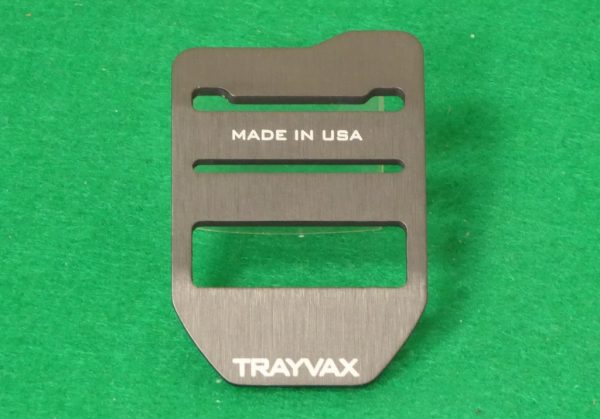 As stated above, the Cinch buckle is made of anodized, tempered aerospace aluminum. It is designed to use friction to keep the belt secure around your waist. The buckle has a slight bend at the front and rear and has "TRAYVAX" on the front tip and "MADE IN THE USA" towards the rear. The writing looks like it is printed on. The buckles are available in three colors right now, blue, black and gray.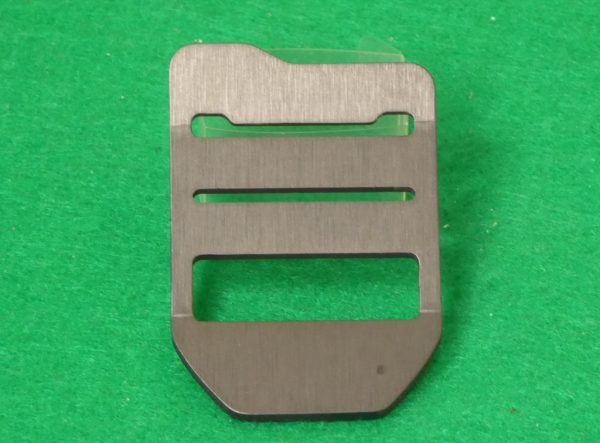 From the back of the Cinch buckle, you can see the cut outs and how the belt is held in place.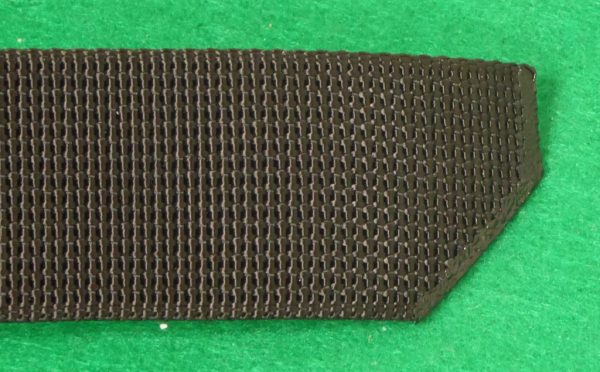 The nylon webbing for the Cinch is fairly stiff and is approximately 1 1/2 inches wide. The end is cut nicely to allow you to thread the end through the buckle. The belt sizes run in two size increments starting at 30-32 all the way up to 46-48. The only color available right now is black.
So, what's my bottom line on the Trayvax Cinch? Simple, rugged, durable, like all things I want in my tools and I like it. While most people don't think of their belt as a tool, it is for some. I have had experience with similar web type belts and the weak point for long-term use has always been buckle slippage. Buckle slippage is bad enough if you are trying to keep up your pants, but what if you have a pouch or are carrying a weapon on that belt? I did not experience any slippage from the buckle while wearing the Cinch. At 1 1/2 inches, the Cinch is fine for most applications, but you may have trouble fitting it into some dress pants (although a don't think I have any anymore). For an overall utilitarian belt, I think the Cinch is a good choice. The buckle is contoured well against my body and was not too big as to become uncomfortable while sitting. The three colors available are nice and I understand they are working on more colors (let's hope zombie green is one). The Trayvax Cinch is available from the Trayvax website starting at $26.99 and ranging to $34.99 depending on the size of the belt.
Source: The sample for this review was provided by Trayvax. Visit their site for more info.