We use affiliate links. If you buy something through the links on this page, we may earn a commission at no cost to you. Learn more.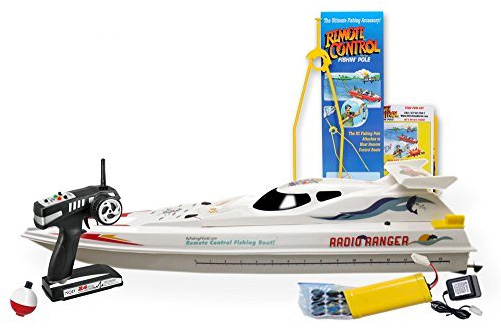 Fisherman are well known for exaggerating the truth when they telling stories about their fishing adventures, so help make their next fishing story the most epic story ever with the Radio Ranger RC Fishing Boat from Fish Fun Co.
It might look like an ordinary radio remote controlled boat, but it can pull in fish up to 4lbs-5lbs!
The 34-inch long boat has a top speed of about 20 mph and features a 2.4 GHz radio that has a range of about 200-300 feet.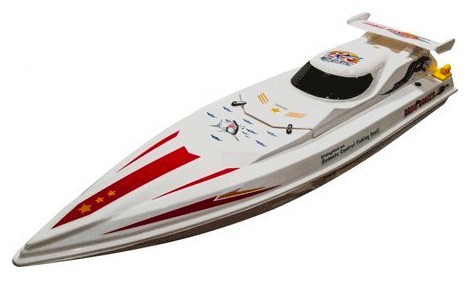 You can navigate the boat with the handheld controller and catch small fish with the included RC fishing pole. You can also use the boat to "drive" the fishing line from your pole out farther than you can cast the line and when a fish hits, the line disconnects so you reel him in.
The Radio Ranger RC Fishing Boat comes with batteries, extra propellers, fishing line, bobber, and a fishing hook. All you need is water and fish.
You can read more about the boat at rcfishingworld.com and you can order one for $99.95 from Amazon.