We use affiliate links. If you buy something through the links on this page, we may earn a commission at no cost to you. Learn more.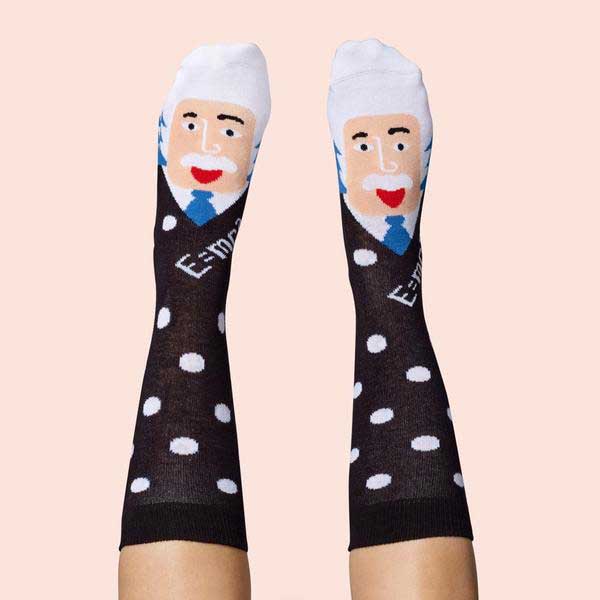 Fly your geek flag high and proud with these silly socks from ChattyFeet. Available in a variety of fun styles, these cotton socks will keep your feet warm and let everyone know (when you take off your shoes) which famous scientist you admire most.

Whether you choose the Albert Einstoe, Stephen Toeking, Sigmund Socks, or Prof. Brian Sox, these socks will inspire deep conversations on the all things science… like why is it that you always end up with one sock that has no mate every time you do the laundry?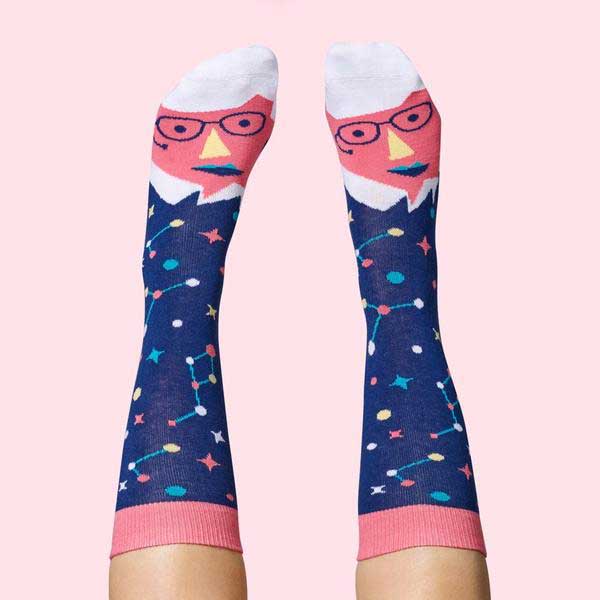 The ChattyFeet scientist socks come in men's sizes and are priced at $10.34 per pair. Visit ChattyFeet.com for more info.