The Gadgeteer is supported by readers like you! If you buy something through links on our site, we may earn an affiliate commission at no cost to you. Thank you! Learn more.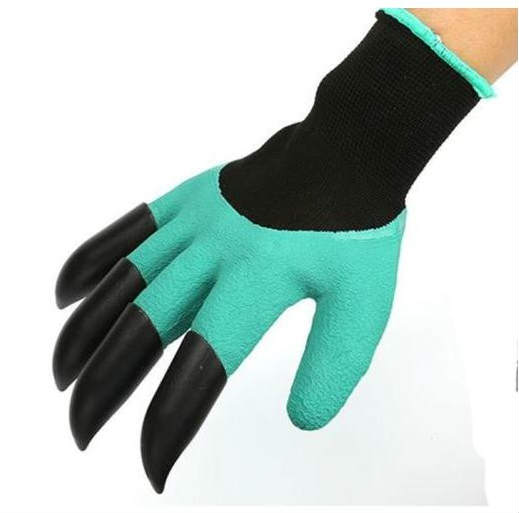 Live out your wildest Wolverine fantasies – in the garden – with Garden Genie gloves. These latex and nylon gloves are waterproof, puncture resistant, and feature ABS plastic claws which make them perfect for dangerous outdoor projects like planting flowers.
The gloves are one size fits most, but only the right-hand glove has the built-in claws. Lefties like me are left out. Boo!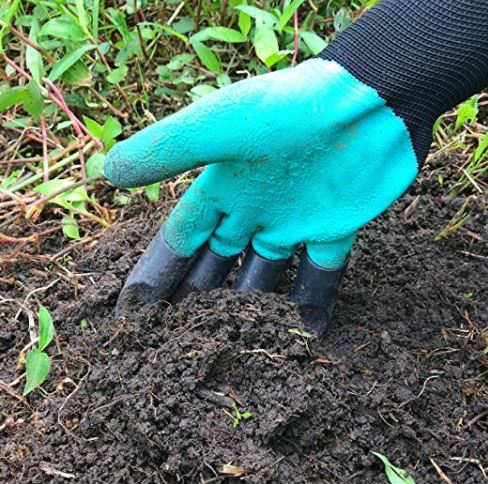 Garden Genie gloves look like they would be handy for other jobs in addition to digging in the dirt. I can see using them when pruning plants with thorns or other prickly plants.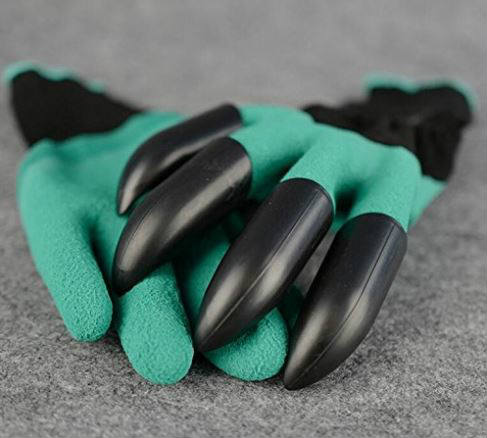 I found a bunch of different branded gloves like these online from a variety of sources, but the best deal I found has two pairs of Garden Genie gloves for $5.50 and that also includes free shipping. Head over to Amazon for more info.