We use affiliate links. If you buy something through the links on this page, we may earn a commission at no cost to you. Learn more.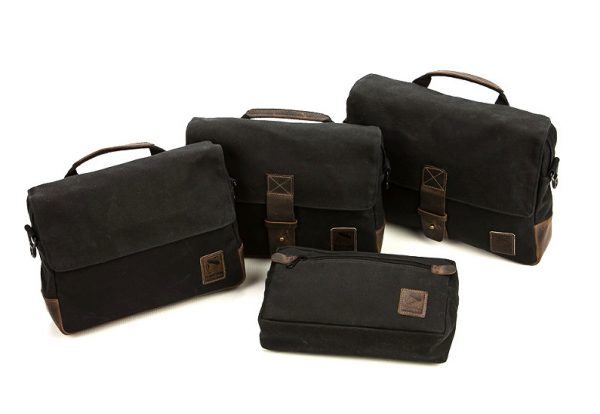 Yes, the name induces giggles. But behind their (intentionally) humorous brand name, NutSac produces a solid collection of well-designed, high-quality satchels to relieve your pockets of all of their assorted junk… that doesn't look like a purse. This week, NutSac announced the addition of a black color scheme to their existing lineup. 
I've been impressed with what I have seen from NutSac so far. Every bag in the lineup is made in the USA with high-quality, American-made materials (10 oz. waxed canvas, top-grain leather, and rugged hardware). Reviews are consistently excellent, praising the quality of design and rugged build of their products. They also don't take themselves too seriously, as you'll find out within moments of visiting their web site.
The NutSac lineup ranges in size from a bag for the essentials (amusingly called the "Man-Bag, Dammit!") up to the "Satchel Pro" designed for all that plus your iPad Pro and accessories (this is the one my shopping list). Up until this week, the series was only available in a rugged green color which some found to be appropriate for more casual use. The black collection definitely brings a more dressed-up look for both work and casual situations.
Join the Man-Bag Revolution by hopping over to NutSacbags.com for more information and check out their offerings on Amazon too.