We use affiliate links. If you buy something through the links on this page, we may earn a commission at no cost to you. Learn more.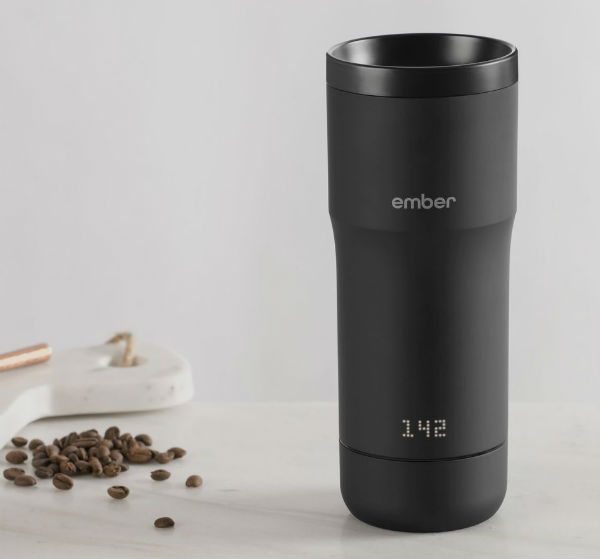 Every morning I fix myself a large mug of hot tea after getting to my day job or before a marathon of couch surfing on the weekends at home. I don't drink the tea quickly enough to enjoy the full mug at a temperature that's just right. I usually end up nuking it in the microwave a couple of times before finally finishing and starting on a new cup. That's why the Ember mug looks pretty awesome to me. The Ember 12oz. mug that features a customizable temperature control that lets you set the stored liquid's temperature from 120°F to 145°F with a twist of the base.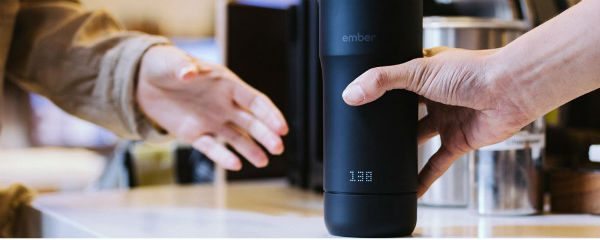 An LCD on the mug displays the temperature as you turn the base to set your desired heat level. You can also customize the temperature using an app. That's right, you can pair the Ember mug with your phone. I don't know why you'd want to do that instead of just turning the base,
The mug has a built-in battery that charges via a wireless charging base that they call the charging coaster. By itself, the Ember mug will keep your tea or cafe mocha grande frappuccino venti latte (I don't know anything about coffee if that isn't glaring obvious) at your set temperature for up to 2 hours per charge. But the mug can keep your hot beverage at your favorite temperature all day long if you set it on the charging coaster.
This all sounds great to me except there are a few caveats to consider. First of all, the Ember mug is/was a successfully funded Indiegogo crowdfunding campaign that ended back in November of 2015 and there are still backers who haven't received their mugs even though they are currently listed on Amazon and has been picked up by Starbucks.
Another issue is that there are quite a few people complaining about the battery life of the mug on Amazon and the Indiegogo backer's page. And last but not least, the Ember mug is priced at $149.99 with shipping due next month through the Ember site. I think I'll stick with my sip, nuke, repeat method of keeping my tea warm. What about you?