We use affiliate links. If you buy something through the links on this page, we may earn a commission at no cost to you. Learn more.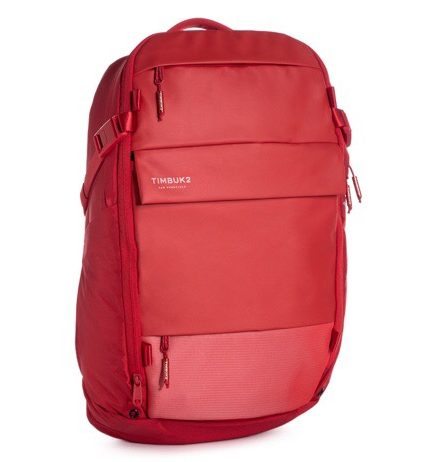 Timbuk2 dominates my bag collection. These folks have a knack for continually developing new styles & innovating their designs while continuing to build rock-solid, comfortable carry pieces. The new Edge Collection continues that tradition with a focus on tough, weatherproof bags focused on getting you and your gear safely to your destination. 
Made for the cyclist, the series emphasizes durability and protection from the elements. The primary materials consist of a combination of 940D Cordura nylon and 600D PVC coated fabric that will take a beating. The weatherproof design also includes a reflective rainfly for sudden downpours that lives in a dedicated pocket when not in use. The bags also feature an air mesh "incognito" fabric that provides reflective hits under direct lighting (like a car headlight at night) that don't make the bags overly flashy under normal circumstances.
Timbuk2 does a nice job with the design details in the Edge Collection. Every pack in the lineup features dual side pockets, a built-in key clip, and a soft padded pocket for your phone or sunglasses. Additional features vary by model but include magnetic closures, Fidlock buckles, and zippered expandable gussets for larger loads. The back panel and harness system is typical for Timbuk2 bags: padding in the right places, ventilated to reduce sweat, and easy to adjust to your body type and bag weight. It's a great setup that makes these bags comfortable for long hauls.
The Edge series presents a sleek profile and a sophisticated blend of fabrics and elements that won't feel out of place in the office after your ride. There are four packs in the lineup: The Robin roll-top (20 liters, $179), the Parker zip-top (expandable to 35 liters, $219), the Clark roll-top (42 liters, $229), and the massive Bruce roll-top (expandable to 60 liters, $249). Check out the whole lineup at Timbuk2.