We use affiliate links. If you buy something through the links on this page, we may earn a commission at no cost to you. Learn more.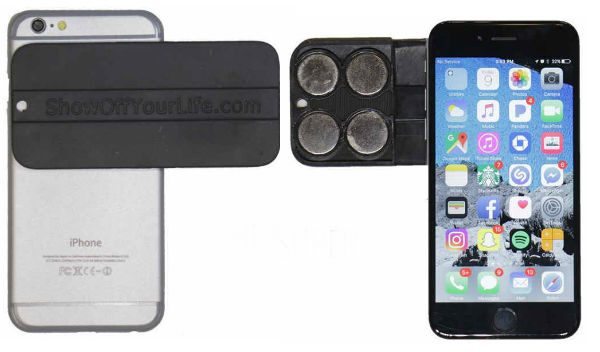 The ShowOff Super Mount is an easy to use magnetic mounting system that has been designed to work with your smartphone. It comes with a magnet pack with rare earth magnets, four sticky metal mounting pads and a Bluetooth remote that you can use as a hands-free shutter button to snap pictures or capture video. Stick two of the mounting pads on the back of your phone or phone case and attach the magnet pack. Now your phone can be stuck to any steel surface. To attach your phone to a non-magnetic surface, you can use the remaining two mounting pads. Put one in your car, and one on the lid of your laptop to create a 2nd display.
The ShowOff is priced at $29.99 and is available now from showoffyourlife.com.