We use affiliate links. If you buy something through the links on this page, we may earn a commission at no cost to you. Learn more.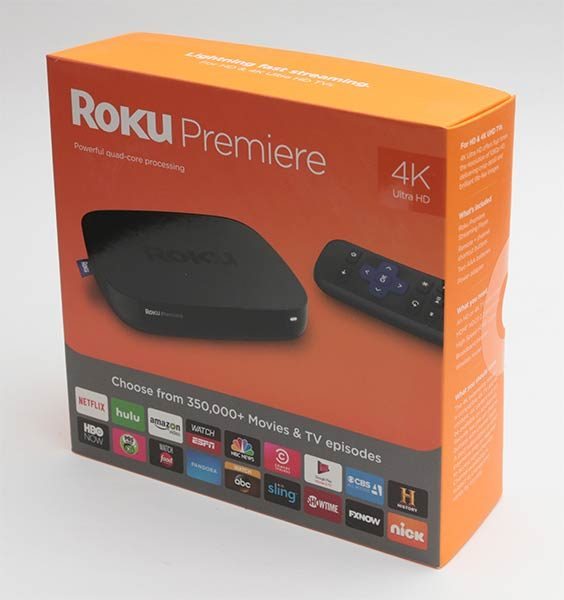 I've been using a Roku streaming device for many years to binge watch TV shows and movies on Netflix, Hulu, Amazon video and other online content channels through my TV. Now that I have a 4K display (VIZIO M50-D1), I have been considering updating my older Roku device for a newer model with 4K capability. As luck would have it, Roku contacted me a few weeks ago to ask if I would like to try their new Roku Premiere and I happily accepted.

What is the Roku Premiere?
The Roku Premiere is Roku's entry level 4K 60fps streaming unit. It connects to your 4K TV with an HDMI cable to allow you to watch content from online streaming services like Netflix, Hulu, Amazon, and many more.
What's in the box?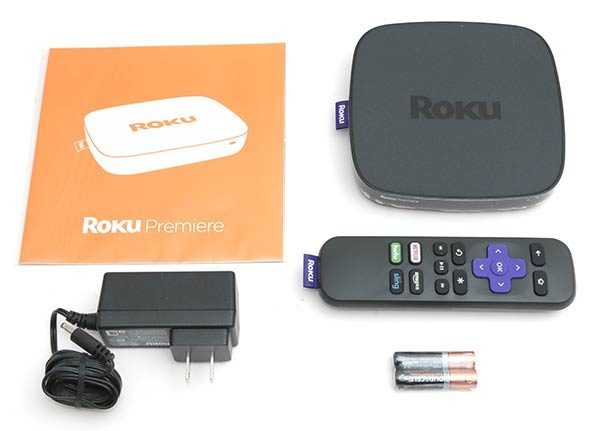 Roku Premiere
Remote
2 AAA batteries
Power adapter
Design and features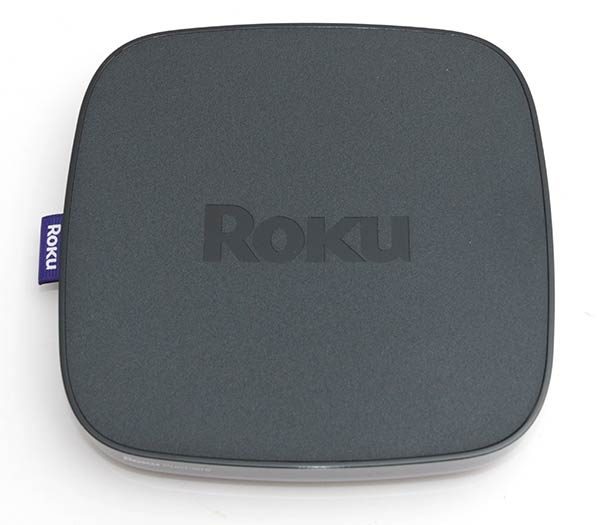 The Roku Premiere is an approximately 5-inch square-ish black plastic box with the Roku logo on top and on the purple cloth tag sticking out of the side.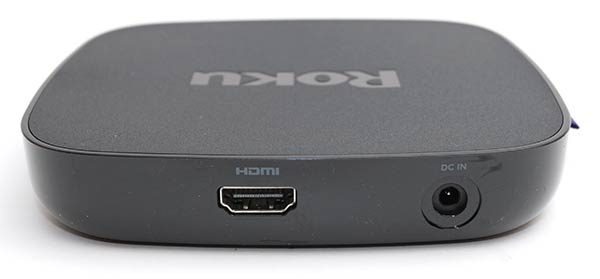 The device doesn't have any buttons or switches, but it does have two ports on the back. There is a full-sized HDMI port and a power jack but no Ethernet port or microSD card slot. Those features are reserved for the Roku Premiere+ model.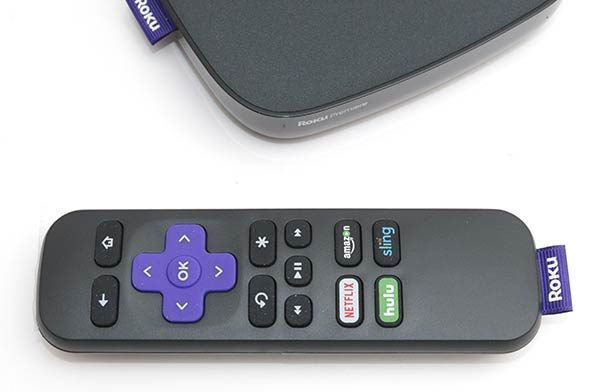 An infrared remote control is included with the Roku Premiere. Roku's remote design hasn't changed much at all over the years. It includes basic media control buttons as well as four shortcut buttons that launch the Netflix, Amazon video, Hulu and Sling channels.
Setting up the Roku Premiere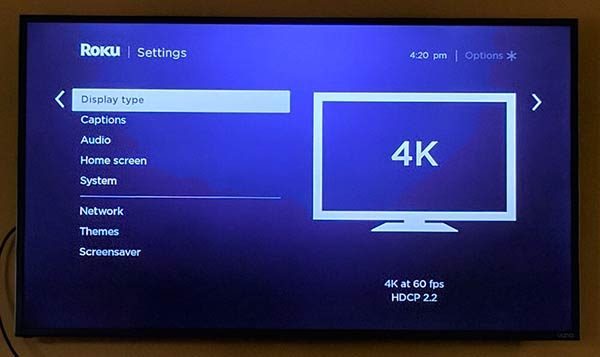 Setting up the Roku Premiere with my VIZIO display was pretty much plug and play. The Roku recognized my display type with no issues. The Roku Premiere can upscale 720p to 1080p on HDTVs and from 720p or 1080p to 4K up to 60fps on 4K UHD TVs.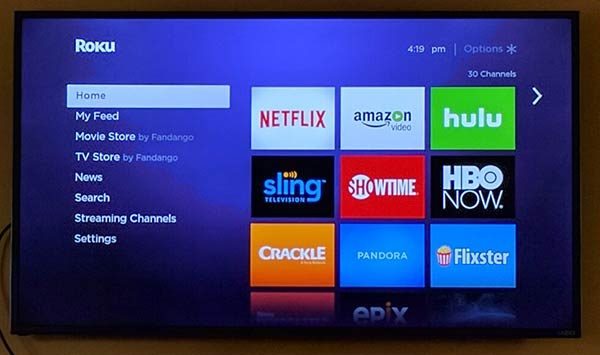 Once the Roku Premiere was connected to my VIZIO display and a Roku software update was automatically downloaded and installed, I was greeted with Roku's familiar main menu that displays the installed channels.
The Roku's quad-core processor makes navigating through the menus super snappy. However, sometimes it's a little too snappy. I noticed that the remote sometimes shoots past the block I want to select when I'm scrolling through movie and show lists.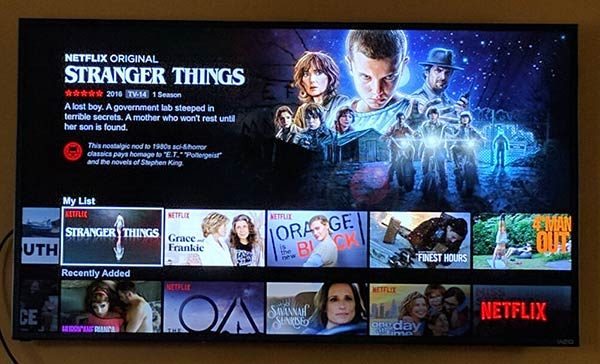 I spend most of my time in the Netflix, Hulu, and Amazon video channels. From what I can see, the interface for these channels is the same as the Roku stick which I've been using.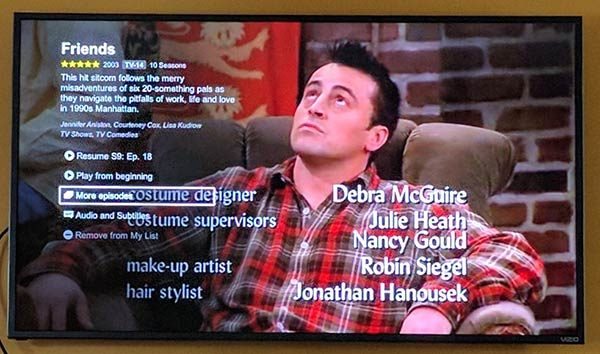 The picture on my TV looks great. But of course, the 4K feature needs actual 4K content to shine.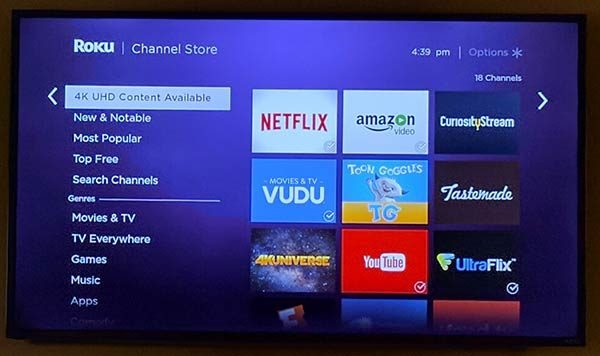 Roku makes it easy to find channels that have 4K content.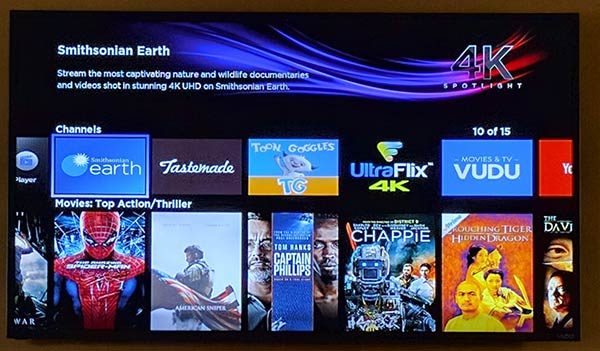 There's even a 4K Spotlight channel that links to movies and other content. Be aware that most 4K content is not free…
The Roku Premiere worked great with my VIZIO display. The only issue I had while testing the unit was with buffering. The Roku Premiere lacks an Ethernet port like the Roku's Premiere+ and Ultra units. And although it does have 802.11ac MIMO dual-band wireless, I still had problems with buffering even though my wireless router was less than 10 feet away on the other side of a wood wall.
Final thoughts
I love Roku streaming devices and there's nothing majorly wrong with the Premiere except that you might have issues with WiFi buffering like I did. This can get be annoying when you're in the middle of a show and has to pause for a minute or longer for it load more content.
The Roku Premiere is Roku's entry level 4K capable media streaming devices. It does a decent job, but for only $20 more, the Premiere+ is the better choice because it has an Ethernet port, microSD card slot and an RF remote control that doesn't require line of sight to work like the one included with the Premiere.
Source: The sample for this review was provided by Roku. Please visit their site for more info and Amazon to order.