We use affiliate links. If you buy something through the links on this page, we may earn a commission at no cost to you. Learn more.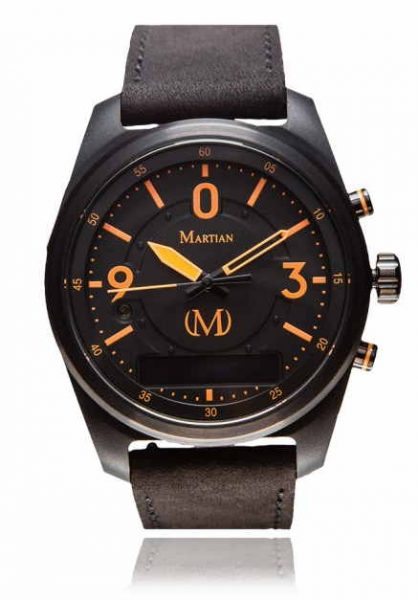 We've reviewed quite a few smartwatches including ones from Martian (see related links at the end of this post), but this is the first smartwatch that I've heard of that has Amazon Alexa cloud-based voice service built-in. Like the Amazon Echo and Echo Dot, the Martian mVoice watch can be used to ask Alexa to answer questions, play music, read the news, get weather and traffic reports, set alarms and timers, control devices in your smart home, add products to your shopping list, reorder items from Amazon, and more, all from your wrist.
The Martian mVoice is a smartwatch with just the right amount of smarts baked in. Instead of featuring a touch screen display with apps that you have to manage, this watch has a traditional analog face with a small LCD below it that displays push notifications from many of your favorite social, news, fitness and sports apps so you can check the alerts with a quick glance of your wrist instead of swiping, tapping and getting sucked into playing with your watch when you should be paying attention to your friends and family.
The mVoice watch allows you to stay hands-free and press the command button to "read" or "send" voice-to-text messages, or place and receive calls. You can even assign custom vibrations to individual apps or contacts within the Martian app so you can prioritize important communications.
Martian mVoice watches are available at MartianWatches.com, starting at $295.00.